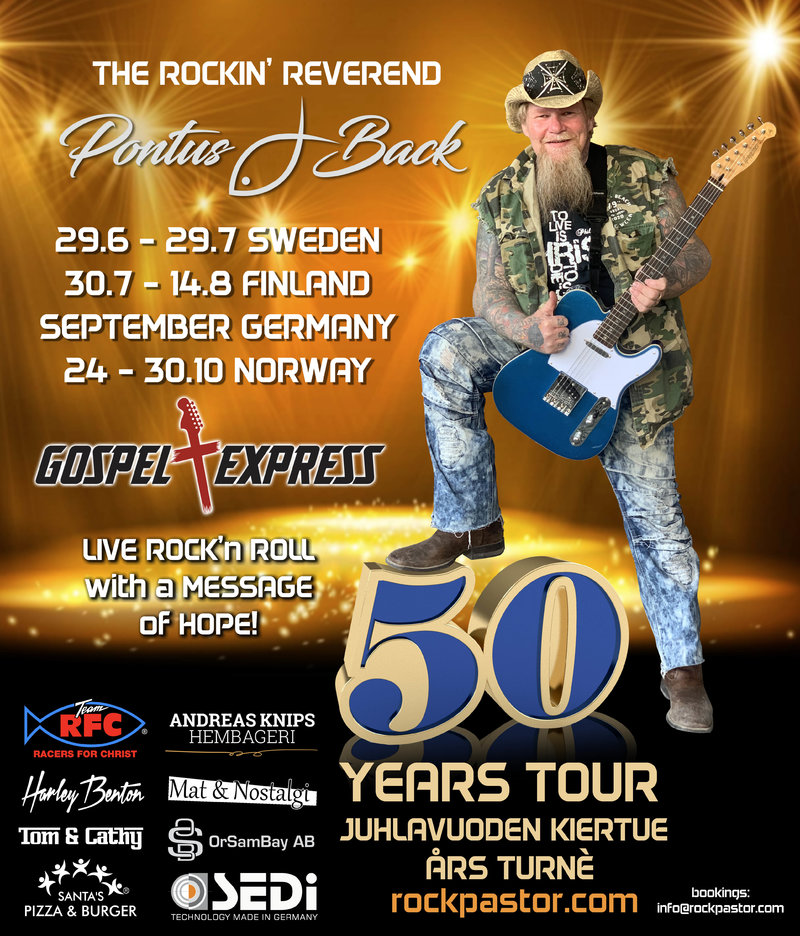 We are currently working on a once in a life time journey. In August it is 50 years since I was born to this word we are going to make this summer tour a
50 YEARS ANNIVERSARY GOSPEL TOUR 2022!

We start the tour in Sweden end of June and will be on the road until August 14th when my birthday takes place. I might not be here but then I almost lived 50 years

If I survive we are planning to continue in Poland and Germany in September.

The wonderful thing is that I should not be here. It is ALL about the grace and love of God that I am still here and that is the message I want to spread on this unique tour!

A big THANK YOU to our 2022 partners