Dear Friends,
Another week here in the sunshine state, Florida is over. It has been a busy week but we are so blessed to be able to do this. We arrived here in Okeechobee, FL a week ago and Sunday 16th we visited Freedom Ranch and Church in the woods. The following day, Monday we had a wonderful group at the detox clinic in town. Tuesday we were ministering to the homeless in the park of Fort Pierce. It is always a blessing to help out and support the other ministries who are working for the people in need.


Unexpected events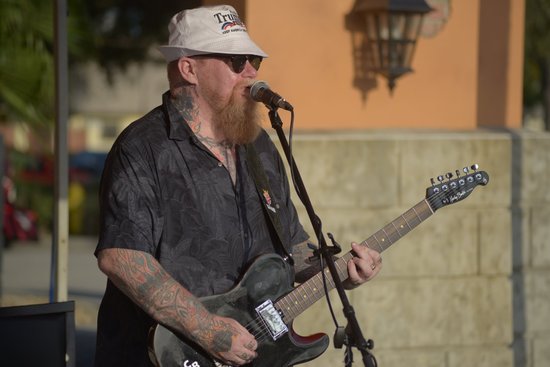 Wednesday we had a day off and we came in contact with a couple of men from Virginia. They told us about a flag waving event for President Trump in Stuart the following day and all of a sudden we had another event lined up. The event was held at Treasure Coast Harley Davidson and it was a fantastic day. I got to play my music and share my testimony in front of about one hundred happy flag waving people. The same evening we visited the Good Samaritan Ministries in Port St. Lucie who does a great work with people in need. Today they have 26 houses for men and women and the center where they have Bible studies and worship services. It was a different evening.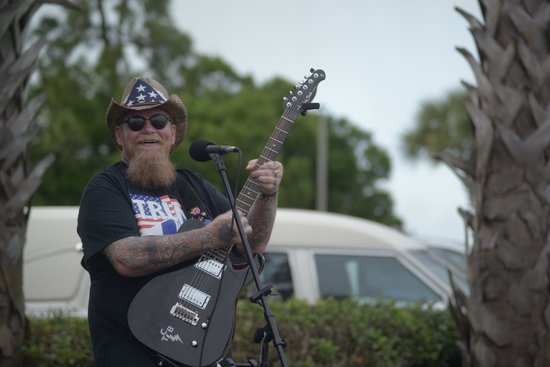 Saturday we were invited to do another flag waving event in Port St. Lucie and it was great fun until it started to rain.

Reach Church


Today we were back at our "home church", Reach Church in Fort Pierce, FL and we had a wonderful morning. I spoke about the difference being an artist who is a christian instead of being a christian artist as well as performed some songs from the new "The Secular" album that now is released. We also made it public that we are in need of a camper trailer to cut down expenses in the future.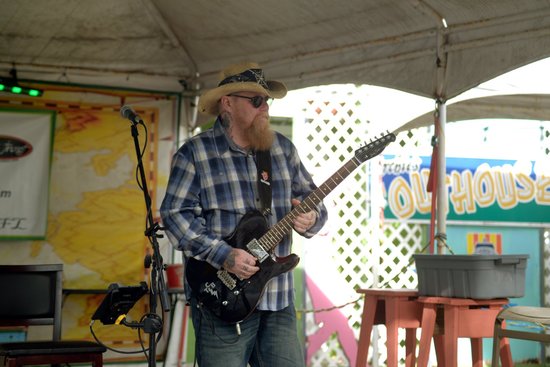 Summer

We are already so far with the plans for returning here this comings summer that we have our flights booked for the end of May. It would be urgent to get the trailer before we leave so we could have everything ready for when we return. That will be a long trip from Florida up through the Carolinas to Ohio, Indiana, Illinois, Iowa, Wisconsin, Michigan, Kentucky, Tennessee and Georgia. We are currently booking up dates and we are going to be busy.

Midnight Sun Festival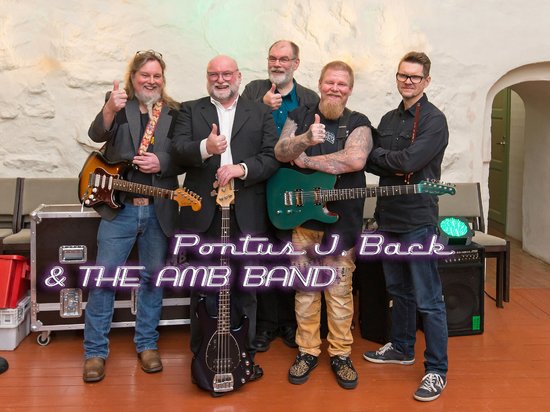 As a new week starts we are doing one more visit at the Detox clinic here in Okeechobee Monday, February 24th and Wednesday 26th we are heading down to Lake Worth for the Midnight Sun Festival in the Finnish community. We are going to perform together with the AMB band for three nights and we are also going to visit Rehab of South Florida in West Palm Beach. Before we head up north for Panama City Beach we are doing one night at St. Andrews Church in Lake Worth.


It is wonderful when God is opening doors and we get to witness God change peoples lives. Thank you all for praying and supporting us. We have 37 more days to go and we pray and hope that all will go as scheduled. Remember us in your prayers.

God Bless You All!
Pontus
To partner with us or support us:

Rockpastor Ministries rf Vasa, Finland

Bank Transfer:
IBAN: FI3649700010005435
BIC- / SWIFT: HELSFIHH

Swish in Sweden: 070 545 9416
(mark your donation Pontus or Rockpastor)