Dear Friends,

Now we are finally on the road again. We left Thursday evening from home and drove to Kalajoki where we slept in the camper for the first night. I slept really good and everything works out perfect. The following day we had an outreach event att Hiekkasärkät that is a huge tourist place in the summertime with different attractions. We had a long, cold but blessed day.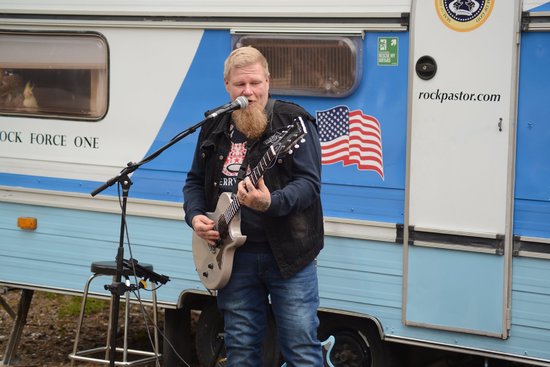 The following day we were part of the food service at the Free Evangelical Church in Kalajoki. Around 80-100 people came to pick up food. Meanwhile I was sharing and playing music outside the church. It was a fantastic day as one person entered the Kingdom of God. The same night we had a service at the church and this was not something I could imagine happen. We had talked about it over the phone with the Pastor earlier but it was just brief talk. During the service the church welcomed me and my family as members and they blessed both me and Sebastian as evangelists out of their church. Now we have a spiritual home that we know will carry us in their prayers and they are part of everything we do. What a privilege.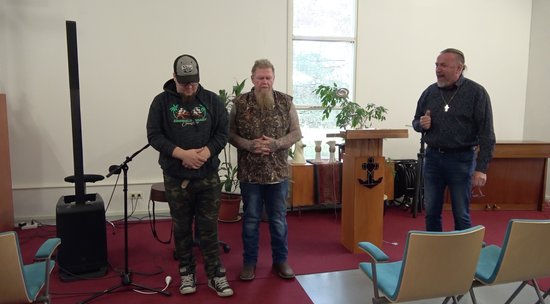 Today we drove up here to Kemijärvi and on the way we passed the Arctic Circle north of Rovaniemi. Now we start our first outreach tour ever in Finnish Lappland. It will be 100% outreach and we are excited.

SWEDEN

When we return home around July 21st we will have one week off before we get out on the road again. This time to Sweden. We are going to be on the Vrångö Island in the Gothenburg archipelago for five days doing outreach and from there we are driving north. We are still working on dates. Wednesday August 5th we are doing a one night only with the band at the camping place in Grärsnäs and Saturday August 8th we are having a concert at Network MC in Närke, outside Örebro. From there we are heading north towards Viksjö. We are still working on- and confirming dates.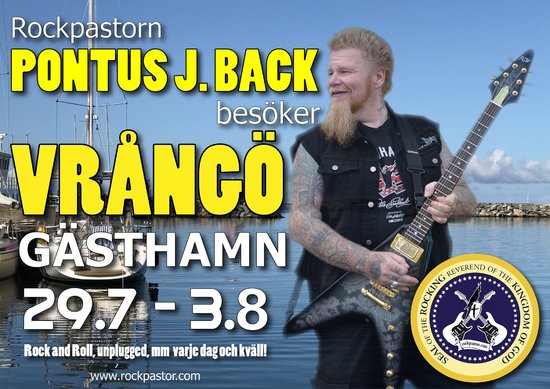 To be on the road is a privilege. To tell people about Jesus is our life. We are extra blessed to have our parrot Nixon with us this trip. He is a good evangelist too. Our fundraiser has not gone too well so if you can and want you are more than welcome to help. At least say a prayer as the Holy Spirit reminds.

God Bless You All!

Pontus
Coming dates:
06.07.2020 Keskusta
Kemijärvi, Finland
08.07.2020 Kauppakeskus
Ylitornio, Finland
08.07.2020 Helluntaiseurakunta 18:00
Ylitornio, Finland
09.07.2020 Pyrevä puisto,
Pello, Finland
10.07.2020 Mirvan kahvi ja lounas
Kolari, Finland
11-12.07.2020 Puistola,
Palojoensuu, Finland
13.07.2020 Salen edustalla 17:00
Inari, Finland
14.07.2020 Kirppiksen piha 12:00
Ivalo, Finland
15.07.2020 Lidl parkkipaikka,
Sodankylä, Finland
15.07.2020 Piitsi Pub 18:00
Sodankylä
17.07.2020 Keskusta,
Tornio, Finland
18.07.2020 Keskusta,
Rovaniemi, Finland
19.07.2020 Kairatemppeli
Rovaniemi, Finland

HELP US CONTINUE TO TELL PEOPLE ABOUT JESUS!
Rockpastor Ministries rf Vasa, Finland
Bank Transfer:
IBAN: FI3649700010005435
BIC- / SWIFT: HELSFIHH
PayPal: donate@rockpastor.com
MobilePay Finland: 040 140 9885
Swish in Sweden: 070 545 9416
(mark your donation Pontus or Rockpastor)
Rahankeräyslupa/Penningsamlingstillstånd
RA/2020/712