Dear Friends,

I am so happy that I listened to God when He spoke to me about the camper, this trip and this mission. We have had something every day and thats how we like it. We started with two days on the main square in Kemijärvi. It was meant to be be one day but we decided to return the following day.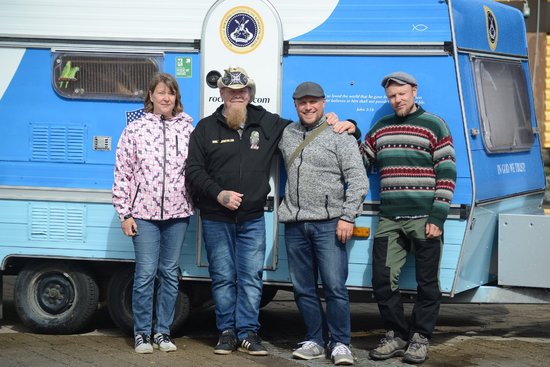 From Kemijärvi we drove to Tornio where we slept one night before we headed to Ylitornio where we had outreach in the heart of the community followed with a meeting at the local Pentecostal church. In Ylitornia I had the grace to marry a couple and bless their marriage before God.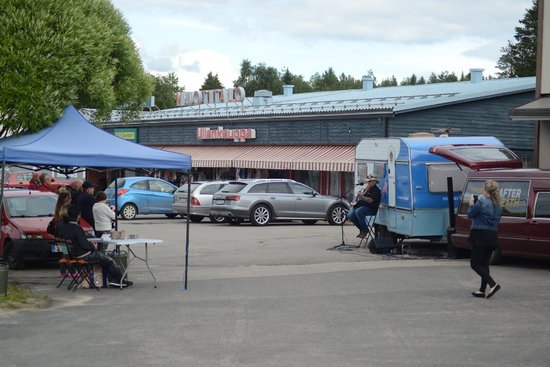 Pello was our next stop and we drove up when we were done in Ylitornio. Thursday evening we had a wonderful time in the park and iI was actually surprised over how many people came came after all.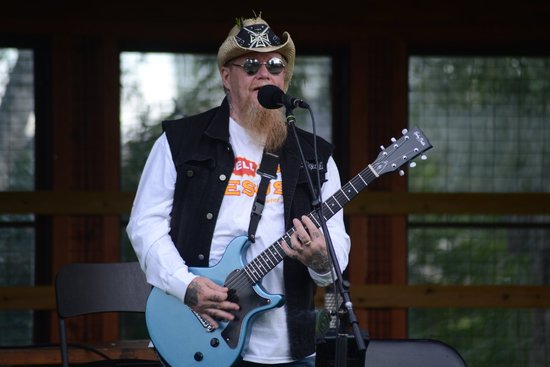 Friday night we drove to Kolari where we reach, preached and rocked at the best possible place. A small pavilion outside a restaurant and souvenir shop with a truck stop next door and a supermarket on the other side of the road.All right next to the highway. At all three places it was raining half an hour before we started but it was like the sky opened up just before we started so people could come and listen to the good news. So far it has been worth everything.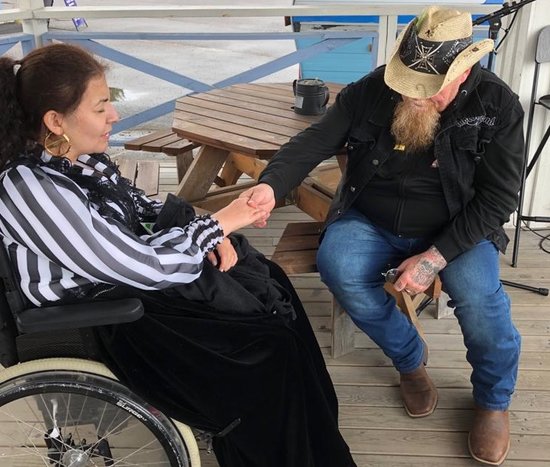 COMPUTER BREAKDOWN

Sadly my Mac Book Pro lap top broke down this week and according to Apple service people there is no idea to fix it. A new one is 3200€. Yes you red right, I need a powerful computer to continue doing music, editing movies and so on. I don't want to start a new fundraiser in the middle of trying to raise funds for this trip. Honestly it is a mess but what else can we do than trust in God. If you want to help the mission use the details below. If you want to help with the new computer mark the donation "computer". Keep is in your prayers as we continue our trip to Enontekiö, Utsjoki, Inari, Ivalo, Sodakylä, Kittilä, Tornio and Rovaniemi. As I said this trip has already been worth everything.

God Bless You All!

Pontus
12.07.2020 Jussan Tupa 15:00
Hetta, Finland
13.07.2020 Salen edustalla 17:00
Inari, Finland
14.07.2020 Kirppiksen piha 12:00
Ivalo, Finland
15.07.2020 Lidl parkkipaikka,
Sodankylä, Finland
15.07.2020 Piitsi Pub 18:00
Sodankylä
16.07.2020 Keskusta,
Kittilä, Finland
17.07.2020 Keskusta,
Tornio, Finland
18.07.2020 Keskusta,
Rovaniemi, Finland
19.07.2020 Kairatemppeli
Rovaniemi, Finland

HELP US CONTINUE TO TELL PEOPLE ABOUT JESUS!
Rockpastor Ministries rf Vasa, Finland
Bank Transfer:
IBAN: FI3649700010005435
BIC- / SWIFT: HELSFIHH
PayPal: donate@rockpastor.com
MobilePay Finland: 040 140 9885
Swish in Sweden: 070 545 9416
(mark your donation Pontus or Rockpastor)
Rahankeräyslupa/Penningsamlingstillstånd
RA/2020/712