Dear Friends,

Is there a place where you can't talk about Jesus? Is there a place where you can't tell people about Jesus? To me the answer is obvious: there are no such place where we can't talk about Jesus. This summer has been totally different. We have travelled 5000 kilometers in Finland, Norway and Sweden. We have slept over 40 nights in our camper we never even could have dreamed about. We have visited places we never visited before and people told us that it is going to be a slow summer due to the Chinese virus. It has been one of the best summers I can remember. I even got to share the message with muslims who decided to convert and accept Jesus into their lives. I saw it with my own eyes and the repentance was real, it was very powerful.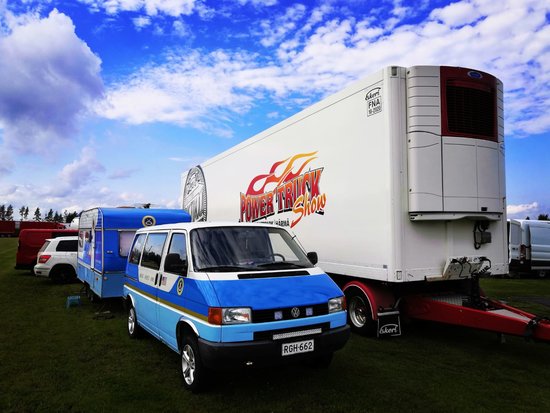 Now the summer season is over for us. At least that is the plan. Yesterday I played with AMB The Blues Band at Power Truck Show in Härmä here in Finland. The show was smaller than earlier years due to the Chines virus (Covid-19) but it was a nice gathering of around 100 trucks of all kinds. Personally I love the American style rather than the European flat nose trucks but there were some really cool paint jobs and interiors on some of the trucks.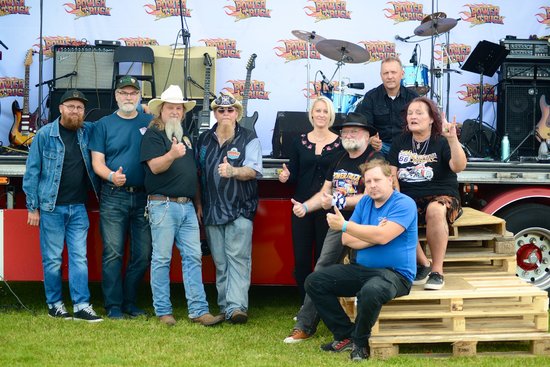 Well, we were not there to look at trucks. We were not there to play cover songs. I was there for one reason, even if I both checked out some trucks and played some cover songs. I was there to tell people about Jesus and that is what we do. Jesus is the only reason we are doing what we are doing. It is as simple as that.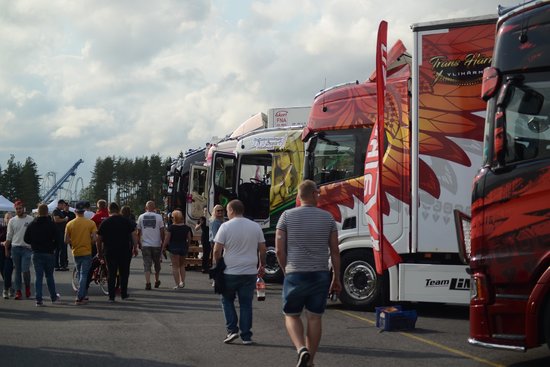 We do not know anything about the fall and winter. The world is a mess so we take one day at a time. My new book "Where do I come from? Who am I? Where am I going" is soon written. I will spend some more time on that these coming days. It will be a good book that will be an easy read for non believers. It is all about giving them Jesus.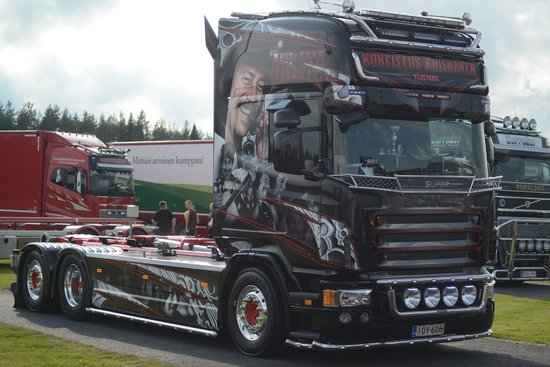 We have started to record the acoustic album "Stormy Waters" and I have listened to the first five tracks where Jan Hyöty have been adding some of his talents into the music. It sounds really good. I knew inside of me that an acoustic album is needed at some point but now the timing is right. This is exciting and soon we are coming out with a press release and a bundle with both the book and cd. Our dream is to find partners so that we could print books and they could be given away to people who do not yet believe. It is just amazing to see what the Lord is doing. This is just the beginning of it all.

God Bless You All!

Pontus J. Back
HELP US CONTINUE TO TELL PEOPLE ABOUT JESUS!
Rockpastor Ministries rf Vasa, Finland
Bank Transfer:
IBAN: FI3649700010005435
BIC- / SWIFT: HELSFIHH
PayPal: donate@rockpastor.com
MobilePay Finland: 040 140 9885
Swish in Sweden: 070 545 9416
(mark your donation Pontus or Rockpastor)
Rahankeräyslupa/Penningsamlingstillstånd
RA/2020/712