Dear Friends,

Now we are getting prepared for our first trip up north. Today we also got some snow on the ground so we took the sleds out for a first test ride in the neighbourhood. We need more snow here but there is enough snow in Lapland, where we are going.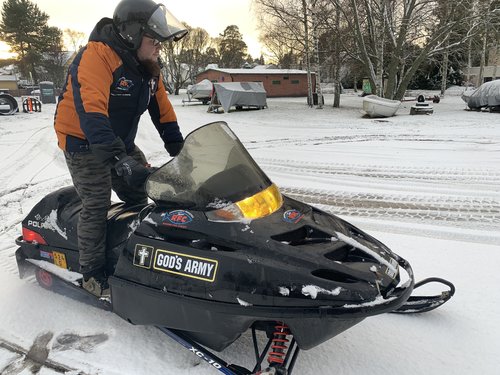 This is something totally new for us and we are both blessed and excited to get out reaching people at the ski resorts in northern Finland with our snowmobiles. The situation with Covid-19 has made it all possible to play bars, pubs and restaurants at night. We offer our live music for free as we have a clause that says that we will be playing covers and originals as well as tell a true life story. The main person in the story is Jesus Christ and everybody knows this from the beginning. Everything will be advertised as The Rocking Reverend so already there people know what to expect. This is what God has called us to do, to go out where the people are and use the gift of music I used for other forces before I became a member of God's Army.

This first trip next week is mostly to meet with people for next year but we also have one private event, one church as well as a Facebook live stream from the Pentecostal Church in Kolari, Monday December 7th at 6pm Finnish time.

We thank you all who have made this possible. We are also thankful to God that we could sell some stuff to get the equipment needed. Our sleds or not any fancy ones, they are 20 years old but for us this is something huge. I grew up on a snowmobile and I am so looking forward to do this for the Kingdom of God.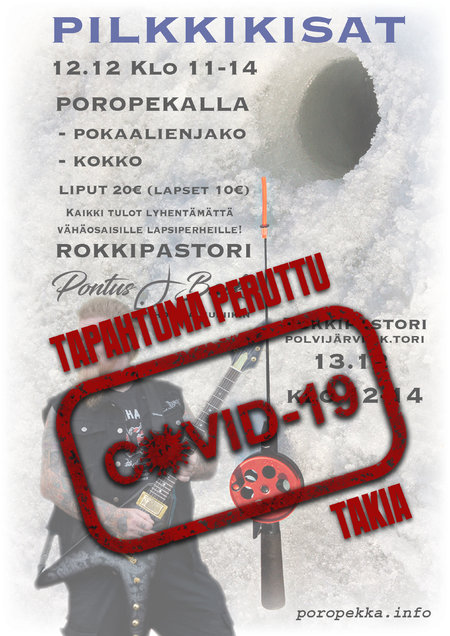 The original plan was to drive to Polvijärvi from Lappland and that was our key dates on this trip but because of the Covid-19 restrictions that came Wednesday the event there got cancelled!

We will keep you up to date from the road!
God Bless You All!