Dear Friends,

We are back up in Lappland after being home for a couple of weeks. At home we have been working on the future as well as the new album "Born Again to Rock and Roll". The single with the b-track "Oh my Lord" will be released on good Friday on the online outlets. Feels good to have things to do in times like these.

We are living in the middle of a pandemic. I do not recall a situation like this before in my lifetime. Europe is pretty much in lockdown and borders are closed. People are worried, scared and they do not really know where to find peace. Most of the churches has also closed their doors. Most gatherings are happening on-line but still that can not be compared to the real gatherings where we meet in person.

We are very far up north right now. We are just north of Ivalo in a beautiful log cabin owned by the local Pentecostal church. What a blessing. We left home Thursday and arrived here Friday afternoon. The last days I have been thinking about these times and how Jesus would act in times like these. I am absolutely sure about two things: 1. He would not go around and speak against vaccines or governments. He would talk about His Fathers Kingdom. 2. He would not have big gatherings during a lockdown. He would look for one lost soul at a time.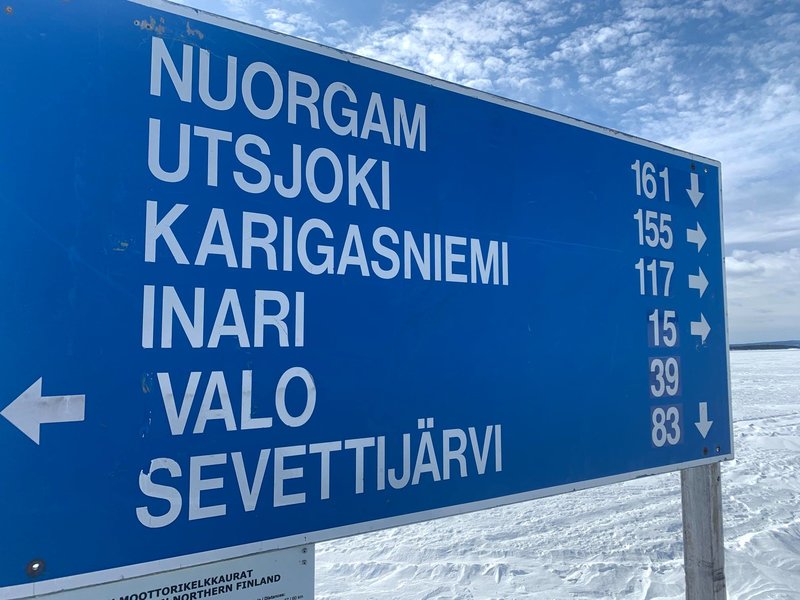 At least this is what I find in my Bible and while asking The Lord for guidance in times like these. Our mission is not to be involved in conspiracy theories, politics or going against this or that. Our mission is to meet the ONE LOST SHEEP. Jesus own words confirms that to me and this is why we are up here again:
Then all the tax collectors and the sinners drew near to Him to hear Him. And the Pharisees and scribes complained, saying, "This Man receives sinners and eats with them." So He spoke this parable to them, saying:
"What man of you, having a hundred sheep, if he loses one of them, does not leave the ninety-nine in the wilderness, and go after the one which is lost until he finds it? And when he has found it, he lays it on his shoulders, rejoicing. And when he comes home, he calls together his friends and neighbors, saying to them, 'Rejoice with me, for I have found my sheep which was lost!' I say to you that likewise there will be more joy in heaven over one sinner who repents than over ninety-nine just persons who need no repentance.

Luke 15:1-7 (NKJV)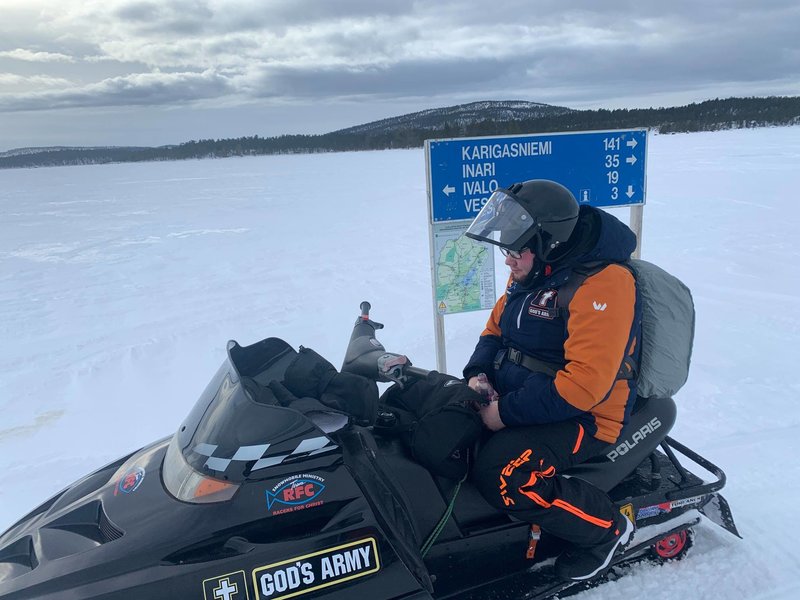 Yesterday was our first day of ministry up here and we took our sleds on a ride to Inari. There we had our premiere for our Live Gospel outdoor mini crusade. We set up on the frozen lake right outside the community and had a good time. The faces of some of the people driving by looking at me sitting there playing my guitar were priceless. We got to talk and sing about Jesus and meet people. This is why we are here, to find that ONE LOST SHEEP. When we have found it we go for the next one. ONE SOUL AT A TIME!

God Bless You All!

YOU CAN HELP US OUT! DU KAN HJÄLPA TILL! SINÄ VOIT AUTTAA!
Rockpastor Ministries rf Vasa, Finland
Bank Transfer:
IBAN: FI3649700010005435
BIC- / SWIFT: HELSFIHH
PayPal: donate@rockpastor.com
MobilePay Finland: 040 140 9885
Swish in Sweden: 070 545 9416
(mark your donation Pontus or Rockpastor)
Rahankeräyslupa/Penningsamlingstillstånd
RA/2020/1657
You can also give through Team RFC Europe