Dear Friends,


It has been a busy week since we left Vrångö island. When we came to the mainland we drove straight to Skara, where we parked outside the Pentecostal church. The following day we spent some hours on the town square doing outreach with our hearse and camper. The same evening we had a meeting at the church that was broadcasted live. Thank you Pastor Ola for a wonderful time.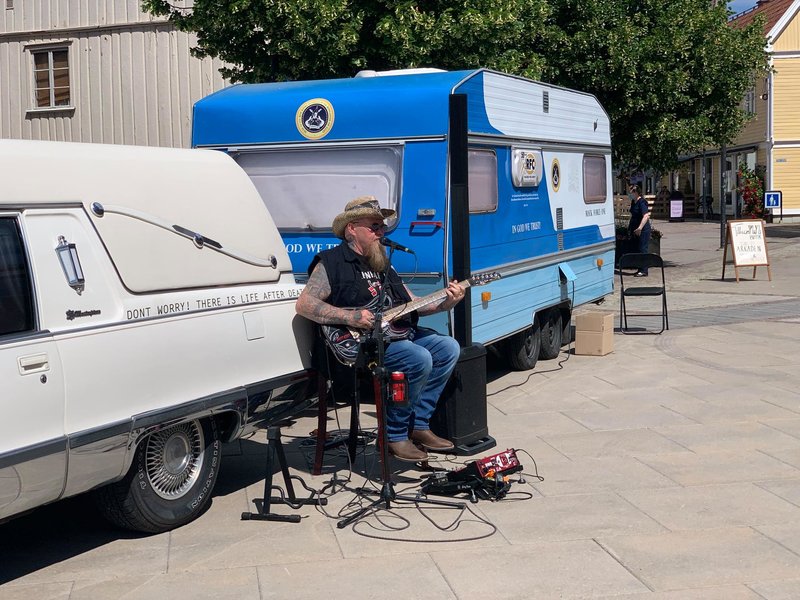 We left Skara and drove to Odensbacken outside Örebro and spent one night off in our camper outside Network MC's clubhouse. I had a chance to take care of some things as well as do some walking in the beautiful nature. Thursday evening we shared and played on their Thursday night open house and we had a great time. Many bikes, bikers and other people came out this sunny evening. Thank you Conny and Network MC for this time! Keep up the good work!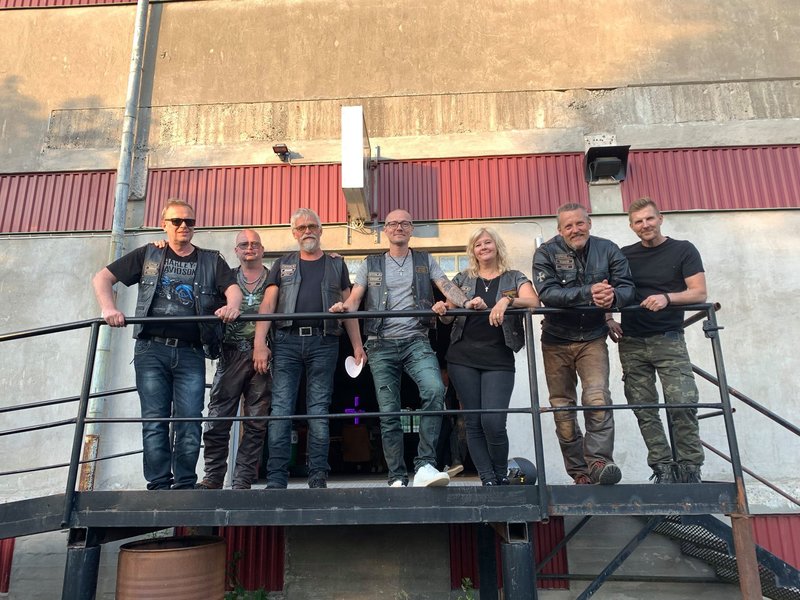 When we were done at the MC clubhouse we took off and drove all the way up to Runemo where we have been parked now since last Thursday. Friday evening we had a service outside a church in central Bollnäs. A wonderful night and our parrots attended as well. On our way back our hearse broke down and we had to have it picked up and taken back to Runemo. We are glad it fit on the towing vehicle as well as that we had Saturday off so we could get the car fixed.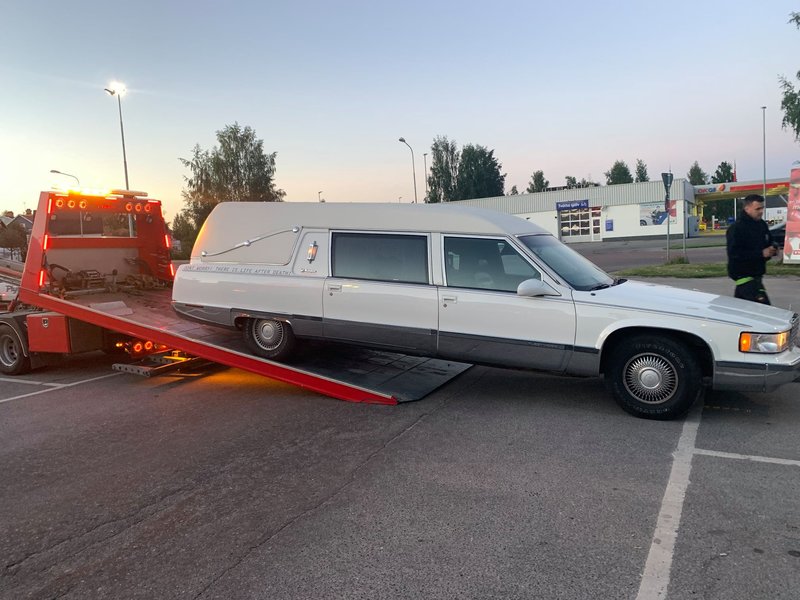 Sunday evening I had the privilege to be a guest in Trosgnistan Missions TV program that was broadcasted live on Kanal 10, the largest Christian TV in Sweden. It was a wonderful nice and I really enjoyed working with this team featuring the Duveskog brothers, Emilia Lindberg, Gert-Owe Liv and other legends. I have not seen the program yet but the response has been good.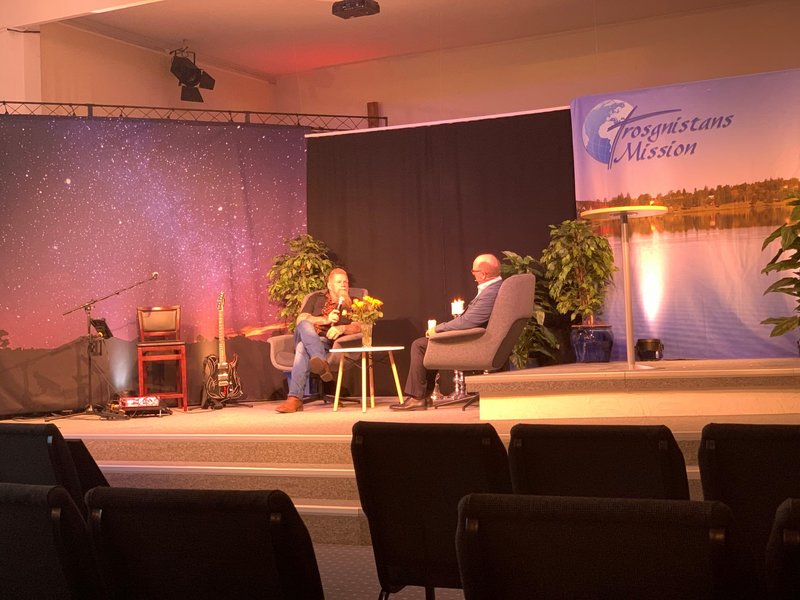 Yesterday was the first time ever we had our outreach outside a sports shop. It was also the first time ever I was sitting and playing on a kick sled. Serving the Lord is full with surprises. We had a wonderful day and we got to pray for and with people.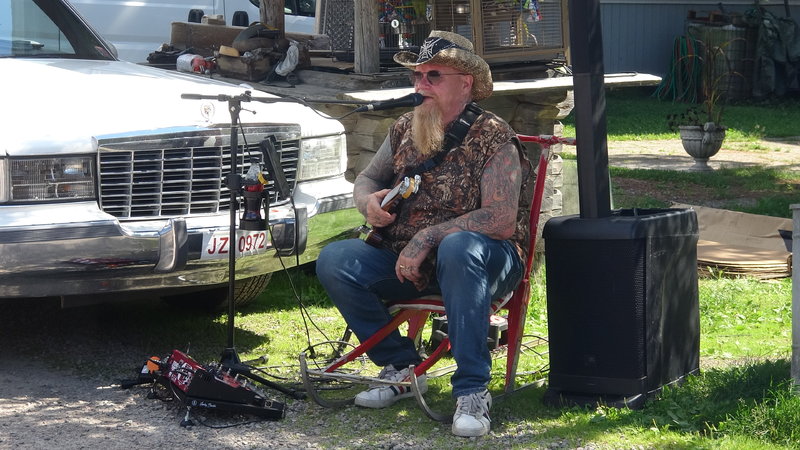 Now we are getting ready for the rest of the tour. Tomorrow Wednesday we are in Ryggesbo, Thursday in the centre of the city of Bollnäs. Friday and Saturday we are on Metal House Café in Edsbyn. We finish this week with a service including baptism at Vevlinge Camping with our brothers and sisters from the area! Thank you all for your prayers and support!

God Bless You All!


SE HELA SMÅLANDSKONFERENSEN FRÅN TROSGNISTAN MISSION HÄR:
YOU CAN HELP US OUT! DU KAN HJÄLPA TILL! SINÄ VOIT AUTTAA!
Rockpastor Ministries rf Vasa, Finland
Bank Transfer:
IBAN: FI3649700010005435
BIC- / SWIFT: HELSFIHH
PayPal: donate@rockpastor.com
MobilePay Finland: 040 140 9885
Swish in Sweden: 070 545 9416
(mark your donation Pontus or Rockpastor)
Rahankeräyslupa/Penningsamlingstillstånd
RA/2021/776
SWEDEN

10.07.2021 Metal House Cafe

11.07.2021 Vevlinge Camping

14.07.2021 Mat & Nostalgi Cruise Inn

16.07.2021 Cruising event


FINLAND

17.07.2021 Kauppakeskus/Tori 13:00

18.07.2021 Meripuisto 15:00

19.07.2021 Santa's Pizza & Burger 13:00
Rovaniemi, Arctic Circle, Finland

20.07.2021 Santa's Pizza & Burger 13:00
Rovaniemi, Arctic Circle, Finland

21.07.2021 Lordin aukio 17:00

22.07.2021 Lordin aukio 17:00

23.07.2021 Lordin aukio 17:00

24.07.2021 Mocka Tupa 13:00

25.07.2021 Tori 15:00

26.07.2021 Andy Mc Coy statue 15:00

28.07.2021 Helluntaiseurakunta

29.07.2021 tba

30.07.2021 Wood & Jewel 12:00

31.07.2021 Joppari 11:00

31.07.2021 Oravanpesä 18:00

01.08.2021 Pyrevä puisto 18:00