Dear Friends,

What have taken place the last week can not be described with words. As you know we are not into shouting out numbers of people raising their hands or numbers of people being saved. Still we rejoice with those people we got to pray together with this past week, who made their decision to follow Jesus and asked Him into their lives. This is what we want to see but in most of these cases there has been someone sowing a seed, someone else watering it and we just happened to be there when it was time to harvest. What a privilege.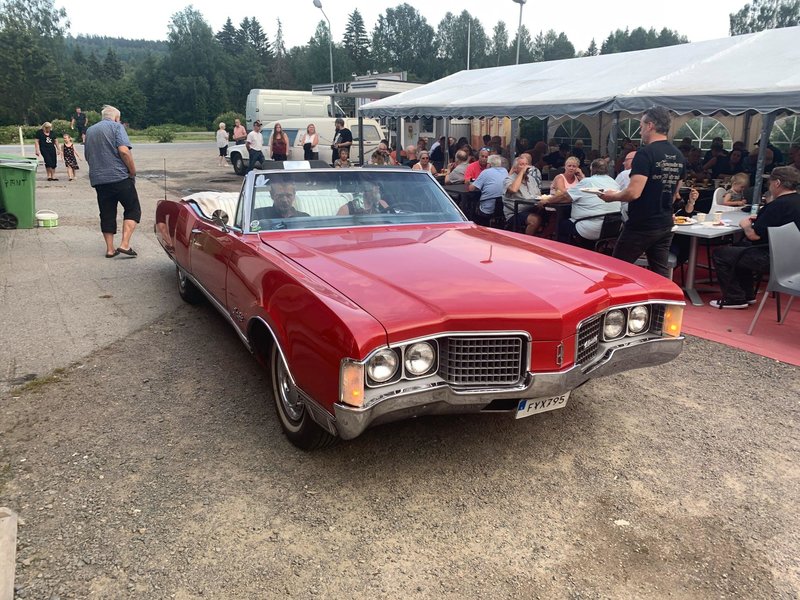 Since we left Hälsingland we had some wonderful days in Viksjö. The Cruise Inn on Wednesday night was awesome. Lots of people and lots of cool cars. People listened and we have such a blessed evening.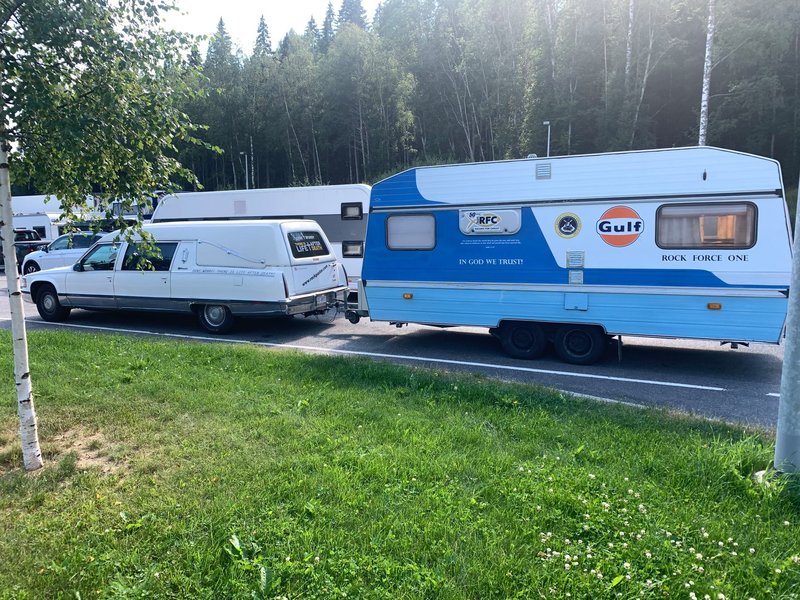 From Viksjö we drove up to Haparanda, right on the border to Finland. We stayed in our camper at Brother Jerkers and sister Monias home and last Friday we ministered outside the PMU second hand store. It was another blessed time and it was good to meet some people I have not met in 20 years as well as new brothers and sisters.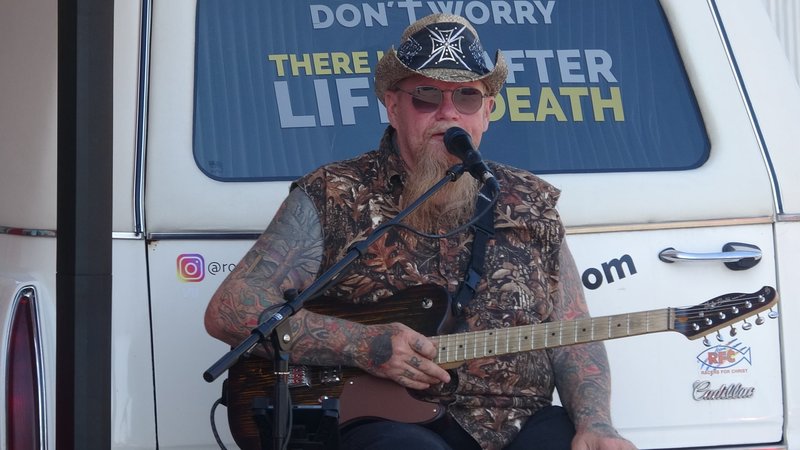 Saturday we had our first outreach event on the main square outside a mall in Tornio, on the other side of the Torne river from Haparanda. It was a hot day and while ministering in Lappland (Northern Finland) we have a stock of my new book that we give away for free These have been printed and paid for by the Finnish Pentecostal churches in Lappland. Another good day and people really wanted a book.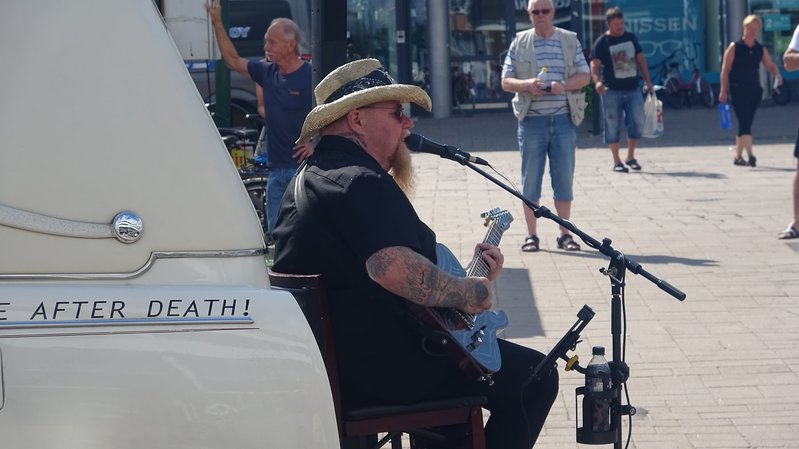 The same evening was our premiere for a cruising event as we returned to Haparanda, Sweden for an unofficial cruising event. Usually they have the Wheels Nationals Cruising those days but the official event was canceled due to the pandemic. It was the first time with the hearse and it sure got peoples attention. When you drove with the windows down you could hear people quote "Don't worry! There is life after death". This means they are eager to read what is written on the car and that opens a thought in their mind about eternal life.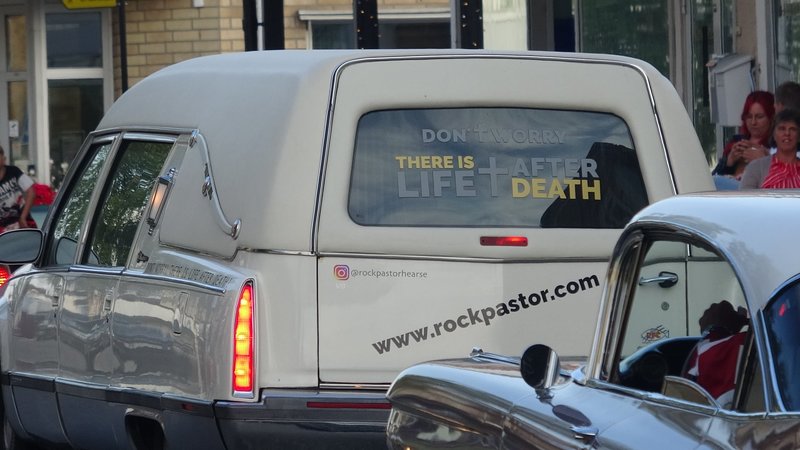 Sunday morning we left Sweden and drove to the city Kemi. There we ministered at an event in a park by the sea. It was a bit windy but a good day. We had some technical issues as my iPad decided to break down so I could not play with backing tracks. When I picked up my acoustic guitar it did not deliver any sound to the system so they had to pick up a guitar for me to play on. After all a good meeting!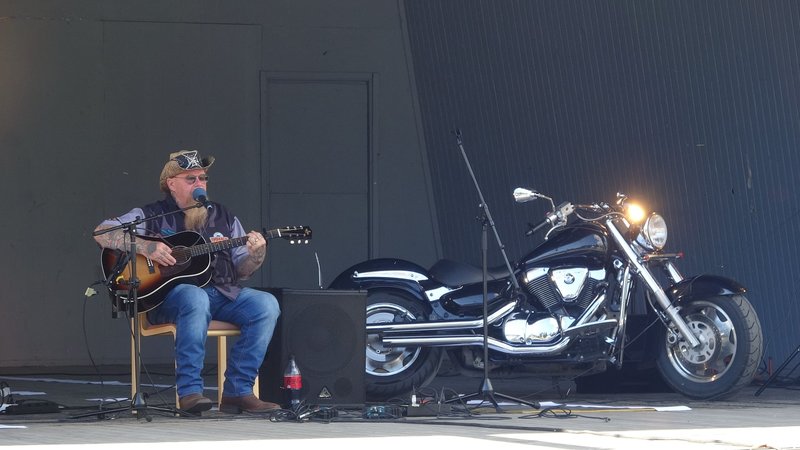 From there we drove here to Rovaniemi and the Arctic Circle, where we are parked right now. Tomorrow we start ministering here. Two days outside Santas Pizza & Burger joint and three days at the main square (Lordin aukio), downtown Rovaniemi. We still have two weeks to go so keep praying for us as we continue to preach the Gospel to the people.

God Bless You All!


THE TOUR CONTINUES

19.07.2021 Santa's Pizza & Burger 13:00
Rovaniemi, Arctic Circle, Finland

20.07.2021 Santa's Pizza & Burger 13:00
Rovaniemi, Arctic Circle, Finland

21.07.2021 Lordin aukio 17:00

22.07.2021 Lordin aukio 17:00

23.07.2021 Lordin aukio 17:00

24.07.2021 Mocka Tupa 13:00

25.07.2021 Tori 15:00

26.07.2021 Andy Mc Coy statue 15:00

28.07.2021 Helluntaiseurakunta

29.07.2021 tba

30.07.2021 Wood & Jewel 12:00

30.07.2021 Joppari 17:00

31.07.2021 Joppari 11:00

31.07.2021 Oravanpesä 18:00

01.08.2021 Pyrevä puisto 18:00
YOU CAN HELP US OUT! DU KAN HJÄLPA TILL! SINÄ VOIT AUTTAA!
Rockpastor Ministries rf Vasa, Finland
Bank Transfer:
IBAN: FI3649700010005435
BIC- / SWIFT: HELSFIHH
PayPal: donate@rockpastor.com
MobilePay Finland: 040 140 9885
Swish in Sweden: 070 545 9416
(mark your donation Pontus or Rockpastor)
Rahankeräyslupa/Penningsamlingstillstånd
RA/2021/776