GEAR
It all started at a very young age. Pontus got his first guitar at the age of four. He played on and off in local bands for years until he met
Whitesnake
guitarist
Micky Moody
in London, England 1995. That was when the life as a touring rock musician started. He also did several tours with
Status Quo
drummer
John Coghlan.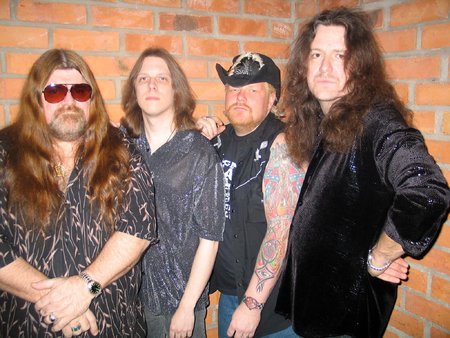 Later he founded the band
Skinny Molly
together with
Lynyrd Skynyrd
guitarist
Mike Estes
and founding
Molly Hatchet
guitarist
Dave Hlubek
. Pontus left the band in 2005 to focus on other projects in NYC. His lifestyle brought him to his deathbed in February 2007 and it is a miracle that he is alive.
Since 2008 Pontus have been touring as a christian rock musician and he is travelling under the namne "The Rockin' Reverend Pontus J, Back". He has release four solo albums since then and on the 2016 release HOPE he re-connects with old friends as Dave Hlubek, John Coghlan and
Pete Rees (Gary Moore)
. 2017 he released a totally different album Rockabilly Redneck.

Today Pontus is using a Taurus stomp amp and a 1 x 12" Taurus cabinet with Harley Benton guitars.

The guitars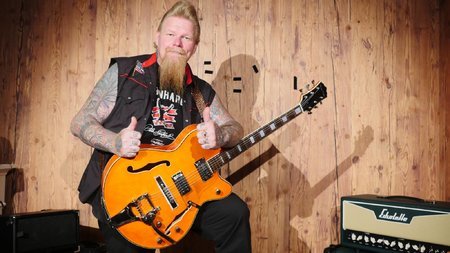 - I first found out that a guitar does not have to be expensive. For years I have played Gibsons and Fenders but I sold my Les Paul for a Harley Benton and I only play them today, Pontus says.

The amp

- The last years I tried out different amps. Because of the variety of music I play today I could not find an amplifier that had all I needed so I had to enter into the world of effect pedals. For example when I play Rockabilly I need a fast delay and when I play worship I need a good clean sound. I tried the Taurus stomp head and I could not believe what I heard. Both the clean and the distortion channels are awesome. The first amp I tried with the features I needed. The best is that it all fits in my pedalboard and it is so cool to have everything in one place. The best of all is that it sounds great, Pontus says.