Pontus J. Back - The Music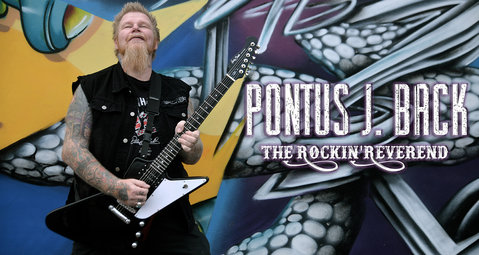 Music has always been an important part of Pontus life. When he was a little boy he saw
Elvis Presley
on the TV and he started to dream. His dream was to become a rockstar. At the age of four he got his first guitar and started to learn the first Elvis riffs. Later he studied classical music and played both trumpet and cello. This was not what he dreamed about. His dream was to rock! During his childhood he played in some local bands with good friends and continued playing in local bands until 1995.
In 1995 he took off to London, England when he met former
Whitesnake
guitarist
Micky Moody
. They became friends and worked together for a while. It was through Moody, Pontus was introduces to other musicians on the London rock and roll scene. This is when all started and his dream started to become true.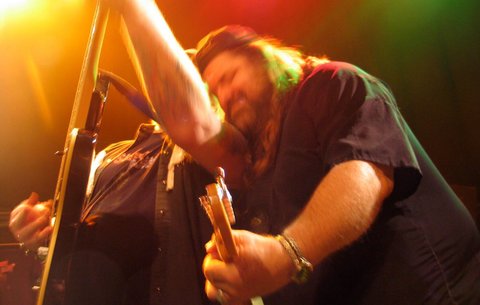 From 1995 to 2006 Pontus toured with different bands and line ups featuring members from Lynyrd Skynyrd, Molly Hatchet, Status Quo, Gary More, Cinderella and Chubby Checker to name a few. What he did not realise was that the life style of a touring rock musician slowly killed him. In 2007 he laid on his deathbed and this is where he had an encounter with Jesus.

A new era

Immediately Pontus started to write new songs. This time with an important and meaningful message. His first record "Ride to Freedom" was released in 2009. It featured his old friend Garry Nutt on bass.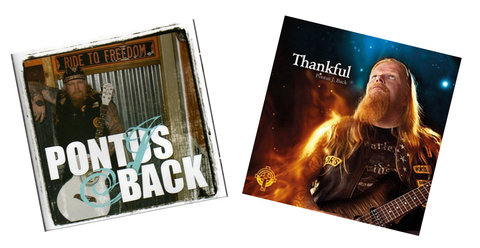 The second album "Thankful" came in 2011 and was mostly recorded locally with local musicians. The title track "Thankful" became one of the songs Pontus loves the most.

- I love the song, listening to the album today I just feel that it is not me. It is way over produced, Pontus says.

In 2014 he started to work on a new project that became the "HOPE" album that was released in 2016. This was some kind of rock and roll history for Pontus as he got to have some of his old friends on the album.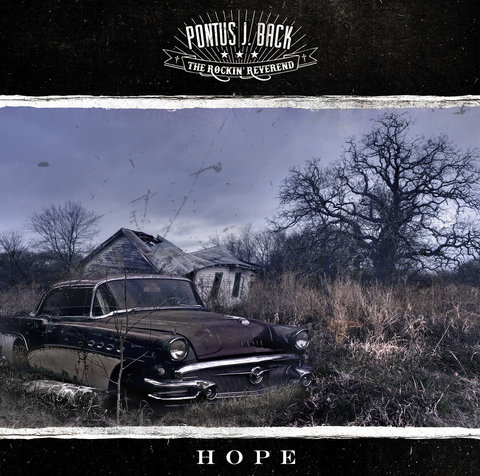 - Just to have John Coghlan (Status Quo) and Dave Hlubek (Molly Hatchet) on the album meant much to me and it was time for me to take up these relationships. Unfortunately Dave went to be with the Lord but we established a good friendship during the last years, Pontus continues.

10 years with Jesus


As Pontus Celebrated 10 years with Jesus he decided to do something different. He went to his roots with Elvis and the rockabilly music and released the record "Rockabilly Redneck" with some of his favourite songs from the old albums with a few new songs in Rockabilly versions.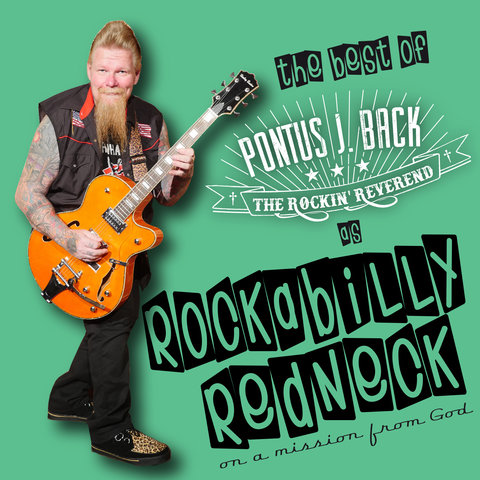 - This was the second album I did with songwriter and producer Janne Hyöty. It was a fun project to work with and I am happy with the record. I think this is the most sold album so far as we have reached over 4000 copies sold, Pontus says

The dream of America

In 2018 Pontus released a four track EP "The dream of America". The title track tells his story how he as a little child saw Elvis on TV and how he started to dream of America and finally got to experience the land of the free and the home of the brave. The EP also includes a couple of support songs to President Donald Trump.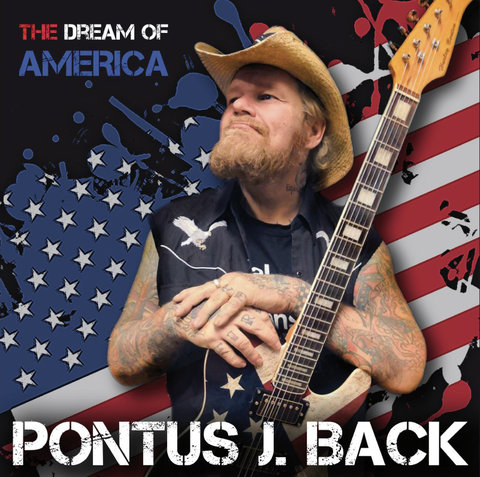 - Haha, some people said I had started to worship Trump! I worship Jesus and Jesus only. My personal opinion about the President of the United States is a different story and I know God put Trump in the White House so I decided to show my support to him, Pontus explains.

Rock Force One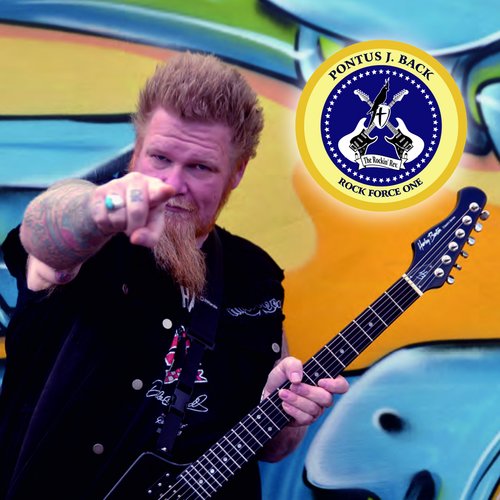 Pontus finished the work on his fifth solo albun "Rock Force One" in August 2019. It will be louder and heavier than any other album but will also include some deep ballads. The official release date for the single "Preacher Man" is September 27th and the full album is being released October 13th.

- I am excited about this album. I grew up with the 1980's and early 1990's hard rock and heavy. You can really hear a mixture of that sound and southern rock. Some stuff really turned out sounding like "Georgia Satellites" and I did not mean to do it that way but it rocks. This project has been something else. Been great to work with Janne Hyöty as co producer again. I am so thankful for all who were involved in this project, Pontus says.

Listen to the first track "Preacher Man" from the NEW ALBUM
"Rock Force One" here: