Dear Friends,

Last week I wrote about our trip to Galveston, Texas and my thoughts about so called motorcycle ministry. We arrived in Panama City Beach late Wednesday night. We both felt a little bit sick after Galveston so we are glad we decided to rest an extra day in Gulfport, Mississippi.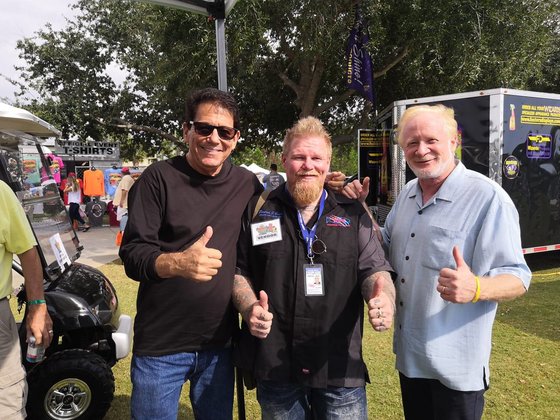 Wednesday we checked out our spot at the Emerald Coast Cruizin car show and Thursday morning at 6:30 am we were there setting up. Thursday was the first day and they had a record number of spectators for a Thursday. Friday was cold and it started to rain in the afternoon but Saturday the weather was perfect for a car show and there were lots of people.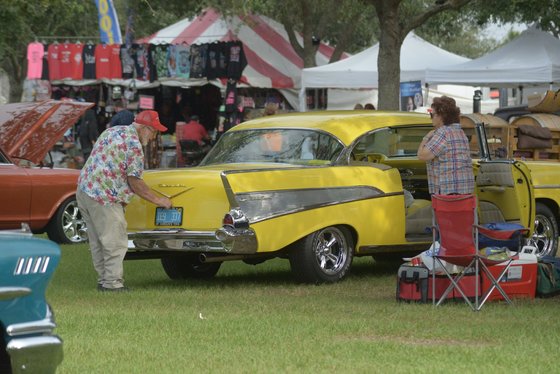 Our Brother Terry Mason Barfield who is the #1 Hot Rod Show DJ in the USA set this up for us and also made it possible for us to have a short church service Saturday morning by the main stage. It was our first time here so everything was new to us but we left Saturday evening with a good and warm feeling in our hearts. We spoke to many people, gave away Bibles and the combination of playing live rock and roll out of a hearse is perfect for any event. I have to be honest and say that this whole hearse concept is Sebastians idea from the beginning and I am so blessed to have him on board.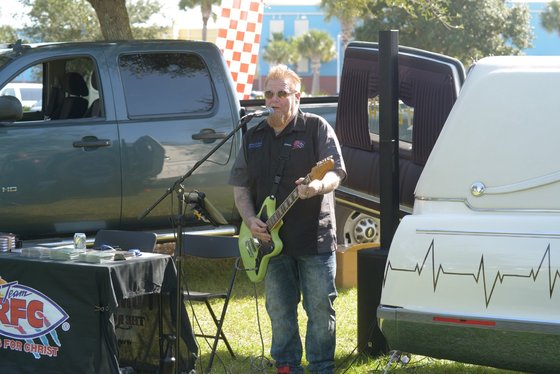 Saturday night we arrived here at the River House in Sopchoppy, Florida where we have had a few days off. These events are hard work. Some people might think that it is fun to go to a car show and it might be. Still when you are there on a mission doing several sets of music per day, talking to different people you are tired at the end of the day. We have enjoyed our time here in Wakulla County and I could actually think basing out of here as it would be easy to go anywhere from here instead of always having to drive from Southern or Mid Florida to start with.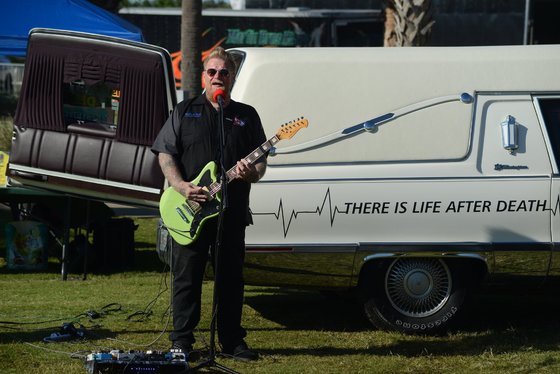 This trip has been totally different than all other trips as always. We have planted seeds like never before. People have called us up on the highway encouraging us to continue to do what we do just because they seen the hears with the message that there IS life after death. We still have 23 days here in the USA and we are going to be busy. Snow has fallen at home in Finland and all I miss is my family. I wish there would be a way so that we could live here during the cold months. The future will tell.

God Bless You All!
To partner with us or support us:

Rockpastor Ministries rf Vasa, Finland

Bank Transfer:
IBAN: FI3649700010005435
BIC- / SWIFT: HELSFIHH

Swish in Sweden: 070 545 9416
(mark your donation Pontus or Rockpastor)