Dear Friends,

Last year we announced that we would take up the work with our Life in Him TV series. Originally this was a vision God gave me a long time ago and in 2012 we started the work. The concept was going to be simple as I was going to let people I meet on my travels share their testimony in front of the camera. We did this for four years and as we worked with Finnish and Swedish Christian TV stations the work became too demanding and took too much time from our main mission, to be out and preach the Gospel to the lost. Now we are back and the first episode for 2020 we filmed last fall with Pastor John Tompkins in Eustis, Florida.
To see all past Life in Him episodes click
here
. Make sure you share them with your friends and others. The program is very down to earth and the main focus is to let people see and hear what Jesus is doing today. He is the same yesterday, today and forever.
THE SECULAR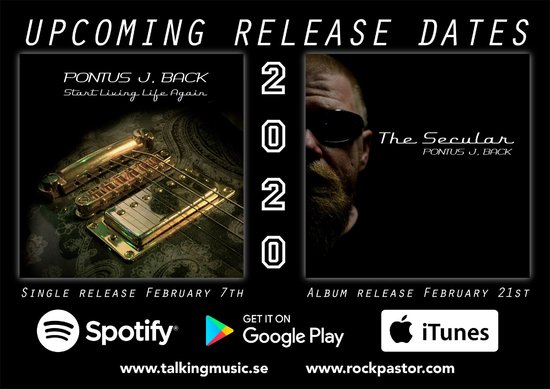 Today we are receiving the first batch of the new cd:s from the record company. The new cd is not a Christian cd as I wrote before but if you listen to the songs you can actually hear a message of hope in some of the songs. Now I also realise that some of the songs I used to play in the past planted seeds in me before I came to the conclusion that Jesus is the real deal. Single is being released February 7th and the full album February 21st.
USA
A week from now we are hopefully already in the sunshine state Florida and preparing for a conference with Team RFC. That is how we are going to start the trip. From there we will be all over the place. Last Sunday we did a fundraiser concert for the missions trip in the church of Närpes together with AMB The Blues Band and we came 348€ closer to our breakthrough budget.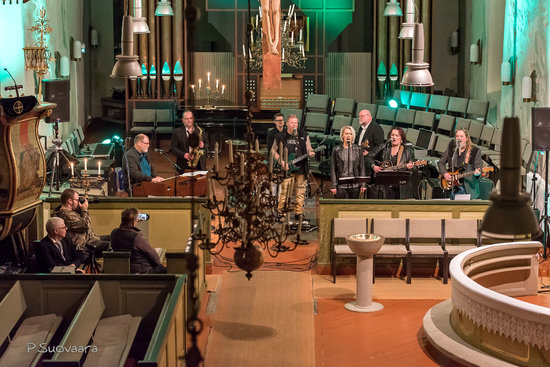 I have to say that I feel honoured to be on the Emerald Coast Cruizin´poster and I will do sets on the main stage. We are doing chapel Saturday morning and this is a totally new opportunity for our ministry. This is what I have been trying to accomplish for 12 years and finally we are there. We hope the event will generate in other car shows in the future. I have been practising the set for at least two hours everyday as I want it to sound good.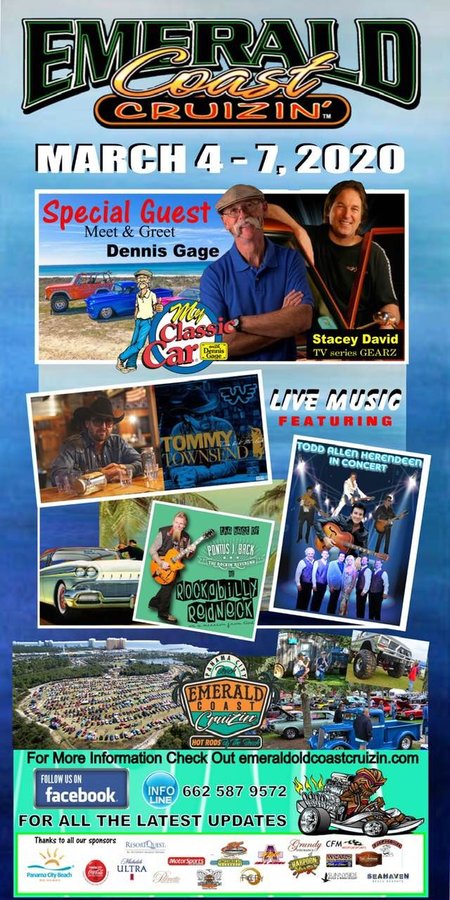 For 56 days we are going to meet people where they are. A couple of days ago we received some bad news and that was that the little house we have been blessed to use for the last three years is no longer available. This means we are without a place to stay for three weeks and it is spring break and holiday season in Florida. Even the cheapest motels are up in price. IF we can find a sponsor we are thinking about getting a camper trailer to pull behind our hearse. This would save lots of money in the future and I am also thinking about the Hot Rod Power Tour coming up this summer. It would actually be so easy to come to an event and set everything up and just stay there or park the trailer at a local church. I am optimistic to that local churches would let us park on their property if we told them who we are, what we do and where we are going.
Right now we are looking at a cheap trailer and we also need to have a hitch installed on the vehicle. We should be able to get it all rolling for $5500 at this point. IF you are interested to partner on the trailer e-mail us at:
info@rockpastor.com

We are excited and we are looking forward to get out on the road again and do what we do best; telling people about Jesus!

God Bless You All!

Pontus


To partner with us or support us:

Rockpastor Ministries rf Vasa, Finland

Bank Transfer:
IBAN: FI3649700010005435
BIC- / SWIFT: HELSFIHH

Swish in Sweden: 070 545 9416
(mark your donation Pontus or Rockpastor)