Dear Friends,

We are back in the USA and we landed safe in Orlando, February 4th. The first weekend we attended the Team RFC (Racers for Christ) retreat and conference in Eustis, Florida. It was held at the Ratliff's home where we have been staying and we love this family so much. What a role model of a family and encouraging people. They have their very special place in our hearts. The conference was really something I needed. Instead of coming over and immediately starting to serve we got to listen to the word of God and be built up. It also gave us more understanding and insight in the ministry. Both me and Sebastian received our silver awards for our voluntary service hours for 2019. What an honor!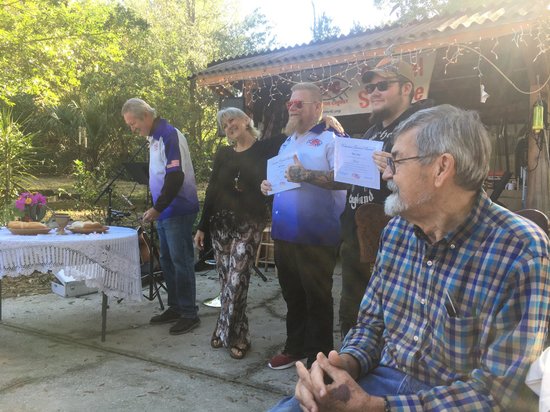 Monday we visited Celebrate Recovery and we got to share the good news together with music for a group of people who can identify themselves with the message we share. We share a message of hope, based on a true miracle story. If it would not be for Jesus we would not be here.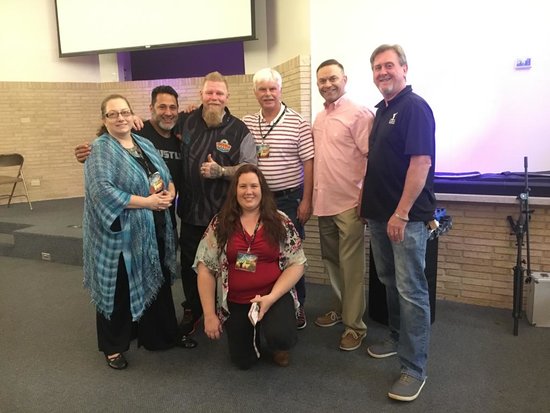 Wednesday we joined forces with the One Fire people and gathered in the park in the heart of Eustis. A beautiful place and we got to share, sing and talk to people. What a wonderful team to serve together with.

Friday night, on Valentines day we had a LOVE EXPLOSION evening at One Fire. The place was more or less packed and this place is special. The people coming here have a real hunger for God and I wish more of these places would pop up around the world. These are the Christians that does the work for people that are nothing in the eyes of the world. Just by looking at Pastor John Tompkins and how he meet people face to face has been a huge inspiration for me. One example was a young man walking up to him giving him a hug. You could tell the young man had been living a rough life but now there was a smile on his heart. He told John he got a job and immediately John asked him if he have work boots. That might sound like a small thing but that IS the love of Christ.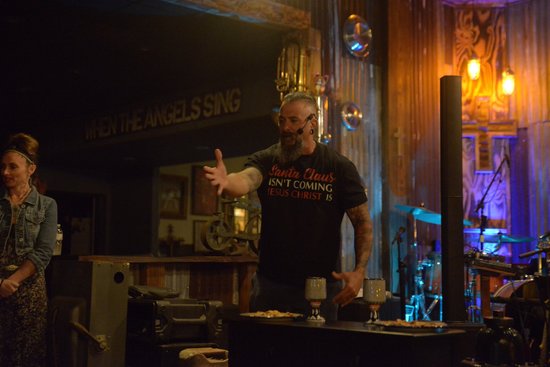 During these days we also shot the second of the new era Life in Him episodes that we are posting on YouTube and Facebook. Stacy Wells told his life story and it is just amazing to hear what Jesus has done in other peoples lives.



The Coming Week

Now we are in Okeechobee, Florida. We came in late last night and this will be our base for the next 12 days. Tomorrow Sunday we are going to be at the Freedom Ranch just outside of town. Monday we will visit the detox clinic (Detox of south Florida), Tuesday we are going to be together with the homeless in the park of Fort Pierce, Thursday we are going to worship and share with the people at the Good Samaritan Ministries in Port St. Lucie. Sunday we are back at Reach Church in Fort Pierce and another week has gone. We are still working ona couple of days and outreach for the coming week. We like to be busy.

Being self contained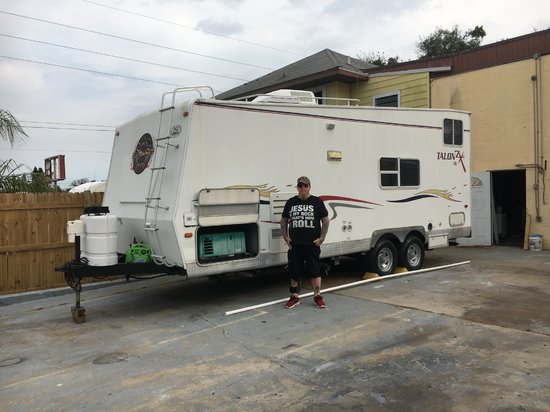 Thinking back about the last 12 years we have been coming over here. I counted that we have spent tens of thousands of dollars on motels and we have always stayed at the cheapest ones. We are now looking to install a hitch on the Cadillac and look for a decent camper trailer. That way we would save lots of money in the future and we would ALWAYS have our little home with us. We are looking at a budget around $7500 with everything that we need. This would be another new era of our ministry over here and we would be totally self contained and not have to worry about paying for motels in the future. We are doing a month long tour this summer and only on that one we would save at least $2500 having a trailer. We are looking for a few sponsors that could make it possible to get a trailer as we believe God will put this on someones heart. We are still trying to raise funds for this trip but we walk by faith and we are looking forward.

Thank you all for your support and prayers so far.
Together we are reaching people in a powerful way.

God Bless You All!

Pontus
To partner with us or support us:

Rockpastor Ministries rf Vasa, Finland

Bank Transfer:
IBAN: FI3649700010005435
BIC- / SWIFT: HELSFIHH

Swish in Sweden: 070 545 9416
(mark your donation Pontus or Rockpastor)