Dear Friends,

Another week has started and last week was a busy week. Monday we started with a wonderful group of people at the Detox of South Florida in Okeechobee. I am still amazed over how people respond to the message and how a story like mine can give hope to others. If all of us shared our hearts with others this world would be a different place. We ALL have a story to tell and it does not have to be a radical transformation story like the one I happens to have. We can ALL share the love of Christ with others and it starts with allowing Him to love us first. We just need to realise that it all is already done and we can just freely receive. That is why we also are so eager to freely give.

Midnight Sun Festival

This weekend I played together with the AMB Band at the Midnight Sun Festival in Lake Worth. I want to thank the promotors for having us and it is because of them we have been able to do this trip so at this point the Midnight Sun Festival organisation is our biggest sponsor for this trip as they took care of our international flights. It means that they are part of the work we are doing over here for two months.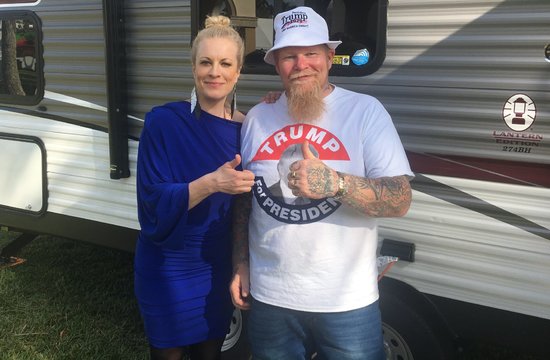 Friday night we did two sets and opened up for Finlands own sweetheart, Laura Voutilainen. Saturday we did three sets and I did one set with my originals with the backing tracks. It was a long day but it ended in a big party on stage when the rest of the artists including Laura came on stage and finished the evening with "Knocking on Heavens door".



Sunday morning it was time for the Gospel hour at 10 am and for some reason I did not hear the alarm clock before 9:40 so it was a little bit of stress to get there in time but we made it. We did two more sets the same day and I was very delighted to see a friend I met at a Trump rally in Sunrise, Florida last time we were here. He came there to see us and he wanted us to pray for him. I got to pray for him last year and he said he felt good and that is what we want to hear. He brought me some nice gifts and if someone wonders why I was wearing a Trump shirt in the last set it was to honor my friend who came a long way to see us.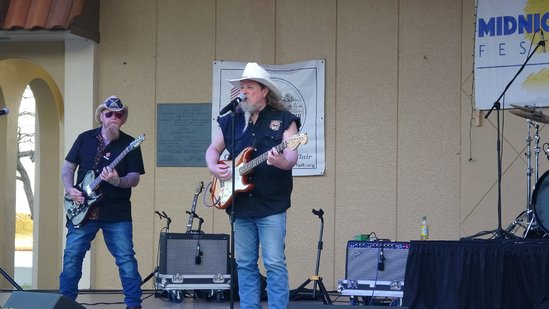 It was a nice weekend. It had some stressful moments but I should have learned by now that it is a part of ministry. It is never easy but God is always with us, that is one of His promises we can count on.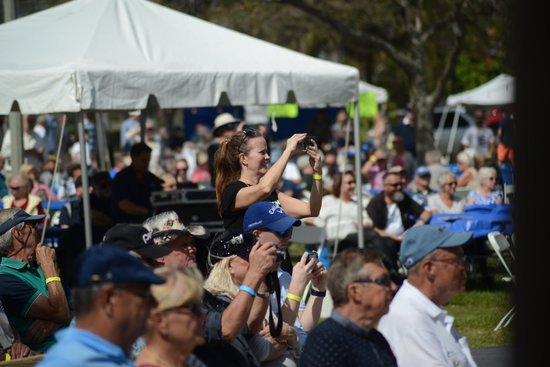 We left Lake Worth yesterday, Monday after talking to another wonderful group at Rehab of South Florida in West Palm Beach. We were so blessed as the clients prayed for us before we left.

Emerald Coast Cruizin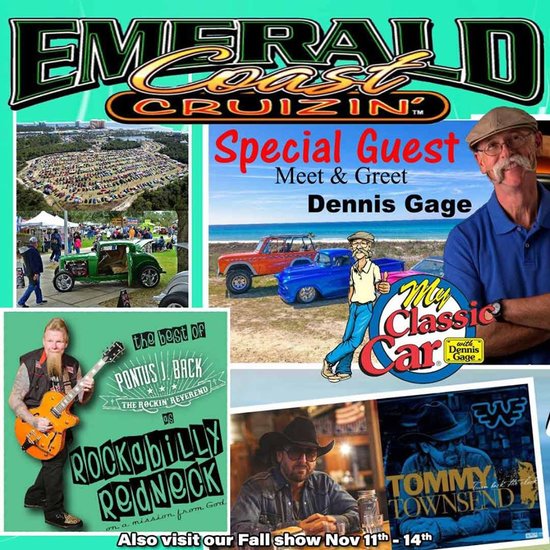 We did a stop in Eustis and slept the night together with Brother Tom Ratliff and his wife, wonderful people. Today we drove up here to Panama City Beach and we are going to be here for the Emerald Coast Cruizin until Saturday. Looking forward to meet people and play some music. The hearse is doing its thing and is a major key to discussions. Sunday this week we are at Heavens Way Biker Church in Cottondale, Florida. This is another of those adventures we never will forget. Thank you all for praying for us!

God Bless You All!
Pontus
To partner with us:

Rockpastor Ministries rf Vasa, Finland

Bank Transfer:
IBAN: FI3649700010005435
BIC- / SWIFT: HELSFIHH

Swish in Sweden: 070 545 9416
(mark your donation Pontus or Rockpastor)