Dear friends,

Shining chrome, neon lights and big old cars… Those are a few lines from my song The Dream of America from 2018. Last week we drove up to Panama City Beach. For the first time ever we used Airbnb and since I had told the owner of the apartment that we wereon a mission from God we got a really good deal. We had a wonderful place to stay, only a few minutes from the Emerald Cruising Event.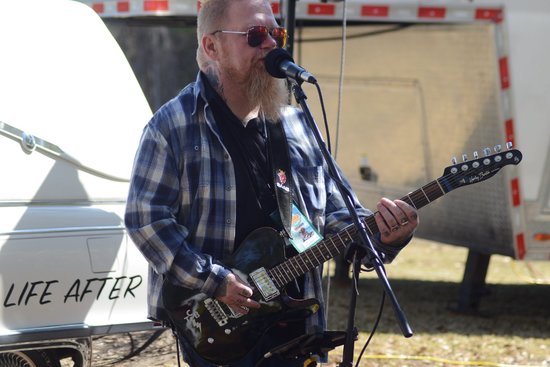 Wednesday we did preparations as checked out our spot and went over the plan with the promotor. A promotor who had faith to put me on the main stage for two days with my mouth wide open. We printed up some more tracts and prepared ourselves for three long days out in the sunny but not too warm weather. Thursday was pretty quiet as it was raining half of the day but I still did my thing on the main stage as well as played in front of our hearse that was parked immediately where the people entered the event ground,together with all the food vendors. A great spot!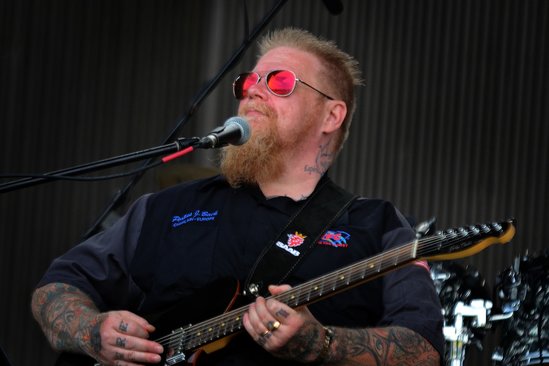 Friday we had a long fantastic day. The sun was out but it was still cold because of the winds coming from the north. Did two sets on the main stage and realised that it actually was a little bit scary to be on such a huge stage alone. I think it went well, at least people said they liked the music and the message. To me the most important thing is that the message reaches out to those who really need to hear.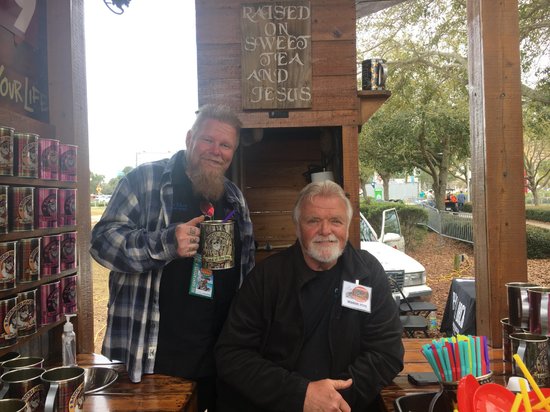 Saturday I played acoustic at our location and I don't know why I did that before I was in some kind of cloud in the early songs of my walk with the Lord. Songs that were straight from the heart of a little child that just had met his heavenly Father. It was like the atmosphere changed and that people stopped up and really listened. We had many good talks and we got to pray for and with people. We were surrounded by shining chrome, neon lights and big old cars. The colors of red, white and blue actually makes me feel free. More from the song from 2018. Still we can not take any of the shiny things with us to heaven so we need to focus on Jesus as the shining light in our lives.

Back in Cottondale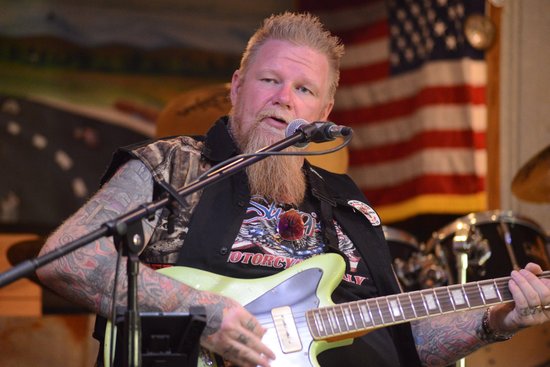 After we were done on Saturday we drove up to Marianna where we checked in at a cheap motel. Well, it has two beds and a bathroom, that is all we need. Yesterday I was invited to share and sing at Heavens Way Fellowship & Biker Church and it was five years since I was there last time. Things have happened there but the church is still there and these people just love the Lord. One of the buildings burned down and one brother I remember from the past visits lost his life in the hurricane October 10th 2018. I remember him from 2015 when he just had been released from prison where he had spent 30 years. It was so sad to see his picture on the wall but meanwhile good to know that Brother Indian went to be together with Jesus.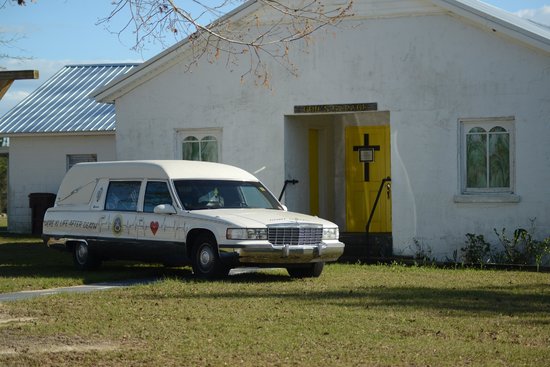 New ground

God is expanding our territory with help from wonderful servants. Tomorrow we are off to Jacksonville, FL. I wanted to go there and visit my old friend Dave Hlubek's grave. We also got a meeting at Friendship Community Church. From there we are heading north towards Georgia and for the first time ever we are going to minister in the area of Columbus, Georgia. We are still working on dates but so far we have:

March 18th Ranger Burger, Cusseta, GA
March 21st Feeding the Valley Car Show, Midland, GA
March 22nd Nortside Worship Center, Columbus, GA

This is exciting as it is totally new ground! We had these two weeks become a big mystery to us and things went as they went but now one more time God has showed that HE is orchestrating everything from His throne. It makes me feel both stupid and humble. Stupid because I try to do stuff in my own strength and humble because God still is using me. After Georgia we are heading down to Daytona Beach and the Spring Turkey Rod Run. After that it is time to fly home to be with the family for a couple of months. It has been a blast so far and all this possible because of people like YOU praying for us!

God Bless You All!

Pontus J. Back

To partner with us:
Rockpastor Ministries rf Vasa, Finland

Bank Transfer:
IBAN: FI3649700010005435
BIC- / SWIFT: HELSFIHH

Swish in Sweden: 070 545 9416
(mark your donation Pontus or Rockpastor)