Dear Friends,

In a time like this when everything is closed and people are sitting at home many use their time to build up hate within them. This is nothing I recommend to do at all. We can have different opinions but we have to learn to agree to disagree. We might also have hurt each other but we have to learn to both forgive and ask for forgiveness. Most important thing is to forgive people in your heart, otherwise you are only hurting yourself and God. When we chose to not forgive someone we put ourselves in a position where we do not deserve God's forgiveness. Still God is merciful and He does not wait until we ask for forgiveness. He forgave us already while we were sinners but we are called to forgive each other as God has forgiven us.

Lockdown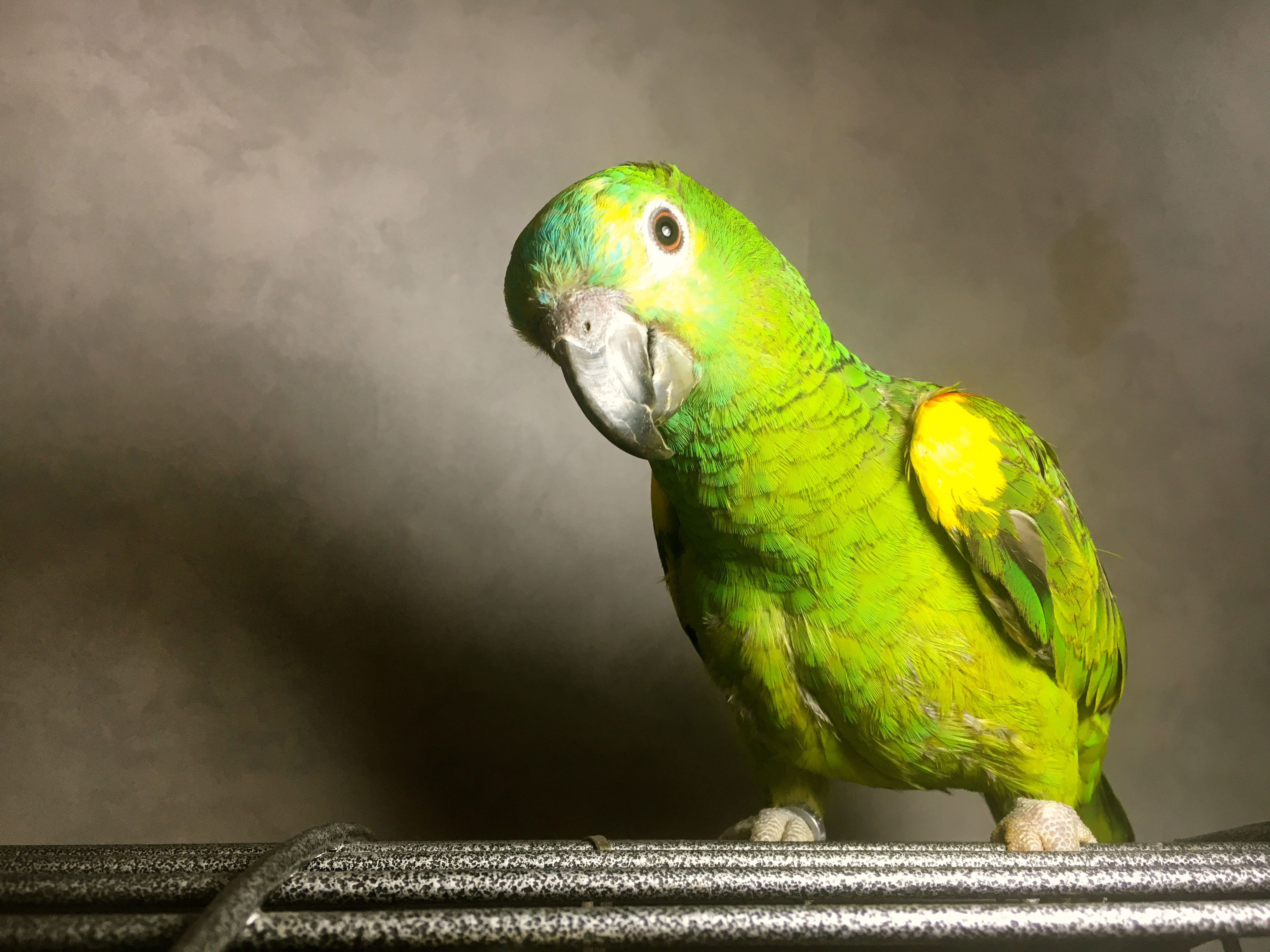 We have now been at home for a month. Due to this situation I am officially un-employed and hope to get financial help for our private life from the un-employment protection plan. This is the only way. The ministry is still working on the problems caused by our last missions trip. We would have made it if… Is it worth to speculate anymore and say IF? It is what it is and we have to live with the facts.

A week ago we adopted a new family member, Nixon. We don't know if this beautiful blue fronted amazon parrot is a male or a female but we use the term him. It has been a wonderful week of getting to know each other and this bird and the training process have learned me many things. I know it feels strange but God is talking to me through this bird. Well, He created everything so it is actually pretty obvious that He is able.

Looking at the bird and spending time with him I more and more realise what it mean to be adopted. I realise that I still have wounds inside of me from being adopted as a child. The good thing is that as I accept these wounds I can also start to deal with them and sooner or later be healed. It is impossible to please all people. I know I have done many things wrong in my life and I continue to do mistakes and wrong things. My prayer is to be a better person but that takes one day at a time. First I just need to work on myself and renew my mindset. I have absolutely no high thoughts about myself. This lockdown has given me an opportunity to see things and also work on things. The process is going to take the rest of my life and as we all know nobody is perfect.

Hope for the day and the future

We all need hope for the day and right now I am trying to figure out how to give hope to others. Many are using social media and internet as a platform. We are going to give it a try and do some on-line videos, simply called hope for the day.It will be impossible to do this every day but we will start spontaneously and do it in three different languages. English, Finnish and Swedish. The fist episode you see down at this page.

We still have hope to get out on the road this summer. God has put a vision on my heart that goes hand in hand with where we left it over in the USA. I want to travel in certain parts of Sweden with a camper trailer. First of all we would have a rolling church and we could set up anywhere in small towns and small communities. Our prayer would be to help the local church with outreach. We would also have our rolling home with us and expensive hotel nights in Finland and Sweden during day offs would go to the history. We would have everything we need with us and ready to set up and stay at one place as long as we are needed there. We would do as usual, set up and start to play some music and as The Holy Spirit leads we would share the news about Jesus Christ and that HE forgave us while we already were sinners as I wrote earlier. This is still something we have to receive and by having a personal relationship with Jesus it is easier.

Keep us in your prayers and all help for the ministry is welcomed. We hope to be able to be on the road again in July, August and September.

God Bless You All!

Pontus

Rockpastor Ministries rf Vasa, Finland

Bank Transfer:
IBAN: FI3649700010005435
BIC- / SWIFT: HELSFIHH
MobilePay Finland: 040 140 9885

Swish in Sweden: 070 545 9416
(mark your donation Pontus or Rockpastor)