Dear Friends,

We are still living in the middle of the pandemic. It feels unreal and this thing has a huge impact on the entire world. People have lost their lives and the economy is hurting really bad. We do not know yet if it was right to close down most of the world. Later on we will see but as the word of God says our days our counted so these are things we have to live with. When our time comes it comes and my prayer is that so many people as possible would know the Lord Jesus Christ when that day arrives. It is God's plan for all of us to rejoice in heaven.

Pastor "Hollywood" Joe Guebara - in memoriam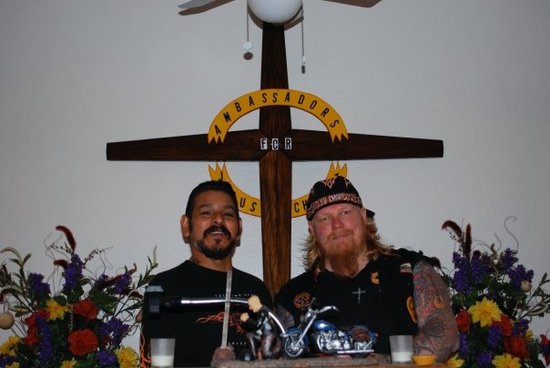 Yesterday, May 25th it was two years since Ambassadors For Jesus Christ Motorcycle Ministry founder Pastor "Hollywood" Joe Guebara left us and went to be with the Lord. He is missed by many, family and friends.

Pastor Joe took me into the ministry in 2008 and I became the European founder of the Ambassadors For Jesus Christ Motorcycle Ministry. I remember those first years with lots of love. He took me under his wings and I was introduced into a family of brothers and sisters in Houston, Texas. Every year when I went there it was like coming home to a family where I was not a foreigner, I was one of them, I was accepted. Pastor Joe left a heritage here on earth. The fruit of his ministry are many people who got to meet Jesus through him and today are serving the Lord. It was the first time since 2015, when I retired I put on my vest. All just to remember the international founder, leader, mentor, brother and friend. Pastor Joe.

Summer of 2020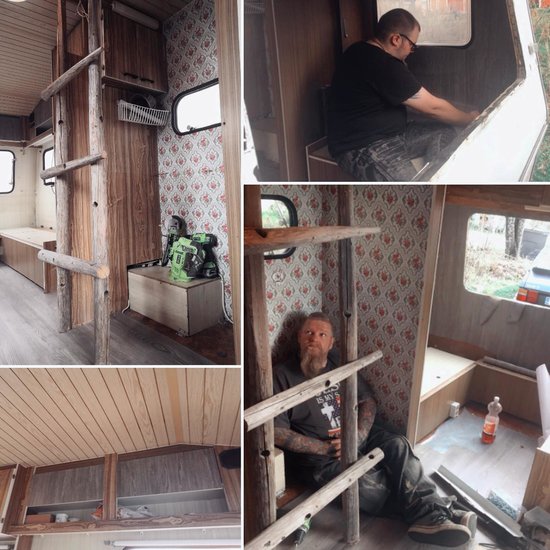 Since the borders now have opened between Finland and Sweden we could do a trip to Lidköping, Sweden and pick up the camper trailer that was bought to us by a wonderful family in Germany. We have been working on the camper here at home and it has been a great time of therapy work. I am longing for getting out there and share the Gospel with people and as soon as the camper is ready we are going on the road.

We are going to use our camper as our home and since all events are cancelled we are going to stop and spontaneous places and just be there with the word of God and some music. We are planning on visiting small communities where people never would expect anything to happen. Just to sit down with people and talk about Jesus. For some reason I feel like this time has brought us to a grassroots ministry and that has been on my heart for a long time. Now is the time to see how it works.

These are no trips we are getting any income for and we are still in need of funds for some necessaries for the camper. We have a total budget of 5000€ for this summer to be out on the road and reach people as well as get the camper ready. Please say a prayer for us, help if you can. It is our job to make sure people get their second birth. The first birth takes us here to this earth. The second birth takes us to heaven.

God Bless You All!

Pontus



Rockpastor Ministries rf Vasa, Finland

Bank Transfer:
IBAN: FI3649700010005435
BIC- / SWIFT: HELSFIHH
MobilePay Finland: 040 140 9885

Swish in Sweden: 070 545 9416
(mark your donation Pontus or Rockpastor)