Dear friends,

It is midsummer in Finland and people here are celebrating the thing called midsummer. Originally June 24th was the feast day of the early Christian, John the Baptist, so originally it was meant to be a Christian feast. Today it is just a public holiday and most of the people do not have a clue about John the Baptist. It is also the period of the time centered upon the summer solstice especially here in the northern Europe where the actual solstice take place. It is usually a day between June 19th and June 25th and the preceding evening. Before I lived under the impression that midsummer was the biggest party of the summer and we usually gathered out in the archipelago and got drunk in our boats. Many people dies during midsummer in Finland, most of them because of drowning. Alcohol is involved in most of the cases.

Midsummer at home & "go mission"

This year we are spending the midsummer at home. Just taking it easy with the family, enjoying the fellowship. We are also breaking bread together and BBQ is on the list tonight. We are also trying to get the last bits and pieces together in the camper as we are about two weeks from our first missions trip since we came back from the USA. When everything looked dark and that the summer would be a "no mission summer" God turned into a "go mission summer". New doors are open and for the first time ever we are going to Lappland, the Finnish north to evangelise to the people at various places. We are not an event or a show. We are parked where the people are and will be playing music and talking about Jesus for one day at a time. Some places we will be doing two days. Very exciting.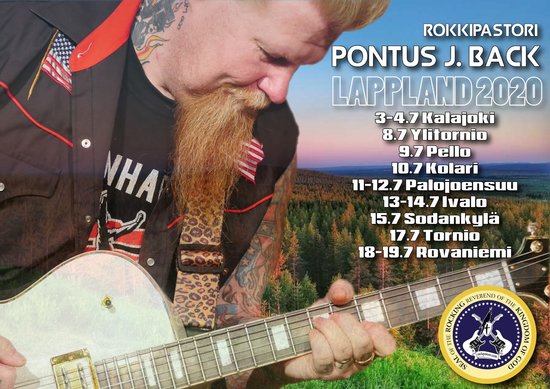 We have already booked up 11 days to "go mission" with our Rock Force One camper that also will be our back drop and home. We are still working on getting at least a few more dates between July 3rd and 19th. We are really looking forward to get out on the road again.

When we return from the north we are going to be at home for about one week before we are heading on trip number two. We are heading to Sweden and we start at the island Vrångö, outside Gothenburg on the Swedish west coast. There we are going to be set up and sharing the good news for five days. The dates in Sweden are coming together and we will give a full update on that later.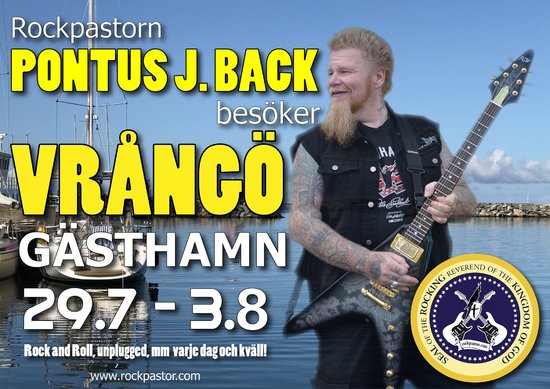 Fundraising

Thank you all who have helped us out so far. It has been a very testing time but we have almost made it this far. We are still working on the trailer and we are counting on that we need around 1500€ before the trip up north to handle it all, including the missions trip. If you can help we all know that God loves a happy giver. If you can't help, please keep us in your prayers.

Have a wonderful and blessed midsummer!
Rockpastor Ministries rf Vasa, Finland

Bank Transfer:
IBAN: FI3649700010005435
BIC- / SWIFT: HELSFIHH
MobilePay Finland: 040 140 9885

Swish in Sweden: 070 545 9416
(mark your donation Pontus or Rockpastor)
Rahankeräyslupa/Penningsamlingstillstånd
RA/2020/712