Dear Friends,

We are now about to leave Vrångö island after five wonderful days. Even if the two first day were stormy so we could not set up for outreach we have had a fantastic time. Thank you Johan, Emma, Clas-Göran and all others for these days.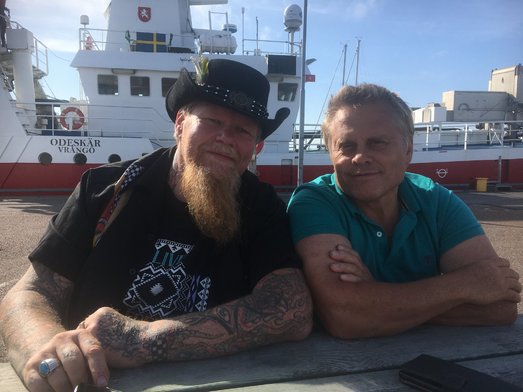 The two first days I was really inspired to write my new book. It is like when I wrote may first book it touches my heart and I live through the past in my mind again. It is different when I am writing than when I am sharing to other people, why I don't know. Tears are involved when I look back at different things in life but I get so thankful to God for where I am today. I still have my family and I am alive and pretty well. We also had a chance to take some cover pictures for the coming album "Stormy Waters" that will be an acoustic album with a few new songs but mostly the old songs from my first three albums. Looking forward to enter the studio together with Janne Hyöty again.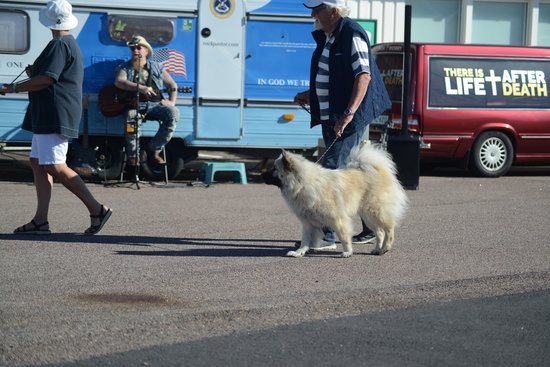 Friday the sun was out and we set up our stuff and started to play around 2pm. The harbor was filled with boats and the island full of people. We had many good talks with people between the sets.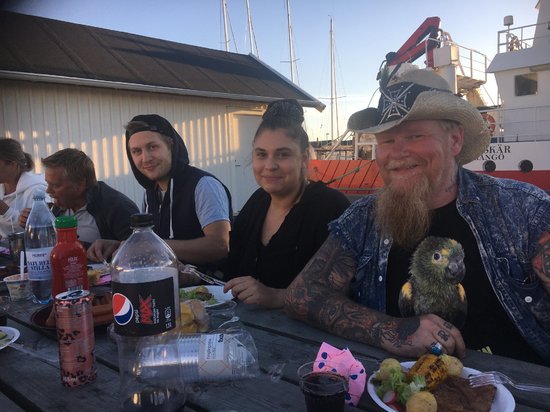 Saturday we did the same thing and it was such a blessing to be placed outside the only store in the harbour and people who came in had to pass us to get to the store or around the island. So wonderful to share the things what Jesus has done in my life and as we drive with a hearse with the lettering THERE IS LIFE AFTER DEATH we have alos focused on sharing how we get to heaven and that JESUS is the ONLY WAY.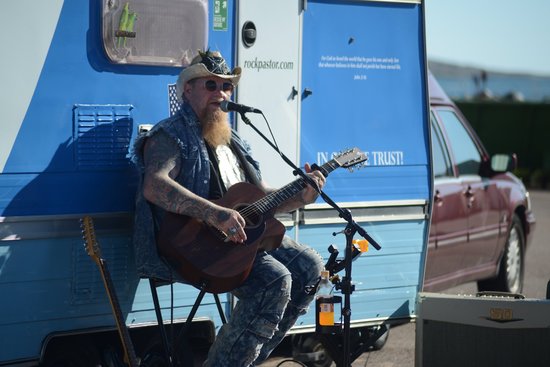 Sunday, the weather was not so good but we had chapel service at 4pm and we had a good little crowd. God put forgiveness and reconciliation on my heart so I preach about that from my own perspective. I shared about how important it is that we forgive others and ask other for forgiveness while we still are alive. If one part dies it is too late to forgive or say: - I forgive you!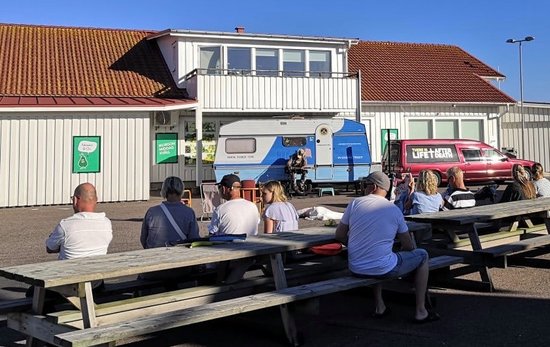 From here we are continuing to the mainland and Wednesday evening we are playing with the band in Gräfsnäs, Thursday we are at Skogshyddan in Lidköping. Friday we have a private event in Linköping, Saturday we visit Network MC in Närke and Sunday we end the week at Impact Center in Örebro. The trip has started good! Thank you all for your prayers and support.

God Bless You All!

Pontus J. Back
HELP US CONTINUE TO TELL PEOPLE ABOUT JESUS!
Rockpastor Ministries rf Vasa, Finland
Bank Transfer:
IBAN: FI3649700010005435
BIC- / SWIFT: HELSFIHH
PayPal: donate@rockpastor.com
MobilePay Finland: 040 140 9885
Swish in Sweden: 070 545 9416
(mark your donation Pontus or Rockpastor)
Rahankeräyslupa/Penningsamlingstillstånd
RA/2020/712