Dear Friends,

Today I have something very special I want to share with you. I have a dream and a vision. It is ten years ago I released my last book, written by myself. The book has been distributed in a total of 8000 copies and we only have a few left. We have given away more books than we have sold but that is what the book is for. The book is not written for people who already believe and therefore I write in a way that anyone should understand my past and what happened to me. I have already written about my past and next up is my encounter with Jesus on my death bed. From there on I still have so many things to write about. Things about what Jesus has done in my life during the last 13 years.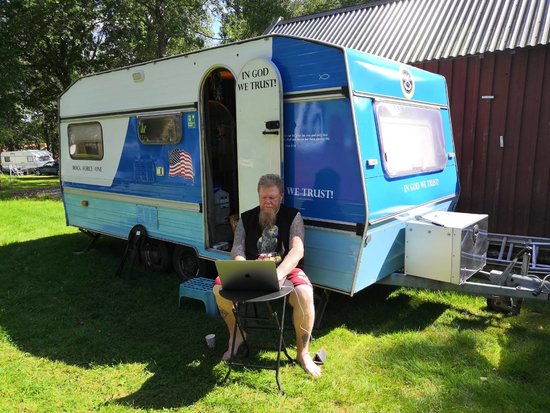 When I prayed about the book I just heard from God to only focus on Him and the name of Jesus. All kinds of strife and jealous pastors have no room in this book. They will be there but they will be there only during the time they meant lots to me. I will not mention any lies or slander as while I am writing this book I hope to come to an end with these few people who have done everything to badmouth me and my family. Any badmouthing or negativity within the body of Christ have room in the new book. It will be a true life story about a changed life.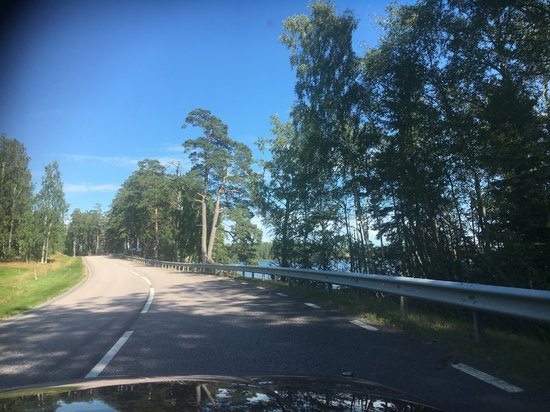 My dream is to find sponsors OR raise enough funds so that I can print 10 000 copies in Swedish and give away to people. My vision is also to have the book translated to English, Finnish and German. We are going to look for sponsors for all books to be printed so that they can be handed out to people who really need to read about what Jesus can do.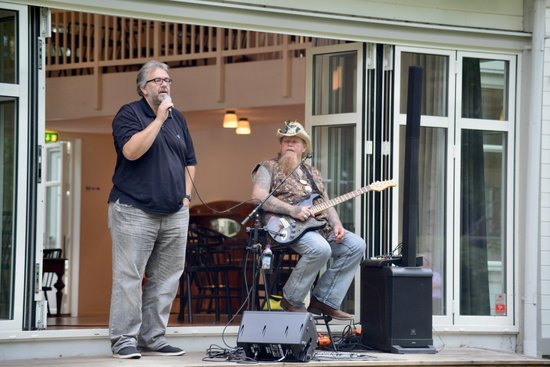 Last time I wrote we were on Vrångö island outside Gothenburg, Sweden. We are now on the mainland and we continued with a blessed evening in Gräfsnäs together with the band. Was wonderful to hook up with our brothers Jukka, Lennart and Zet again and play- and share the good news together.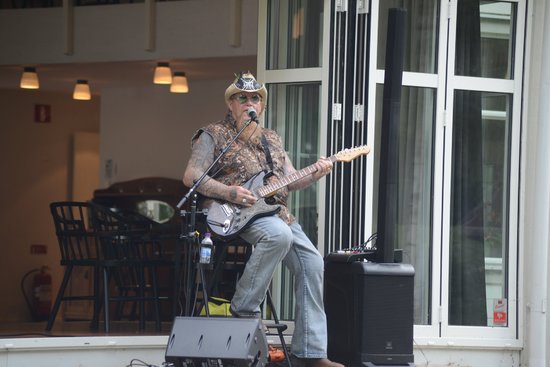 From Gräfsnäs we drove to Lidköping where we have been on Big Power Meet for the last three summers. This year all events got cancelled due to the Chinese virus but we returned to Lidköping for our own Holy Spirit Power Meet at Skogshyddan, a beautiful restaurant and café operated by one of the local churches. It was a wonderful evening and it was raining the day before and it started to rain one hour after we were done. I am absolutely sure that what we do is what God wants us to do; tell people about Jesus.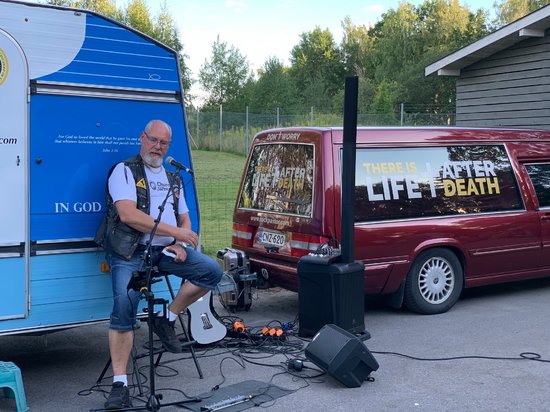 From Lidköping we drove to Linköping where we were playing music and sharing our story at a company who wanted to have a "after work" party while we were in Sweden. We had Biker Pastor Ulf Mannebäck with us and it was another wonderful evening in the presence of Jesus.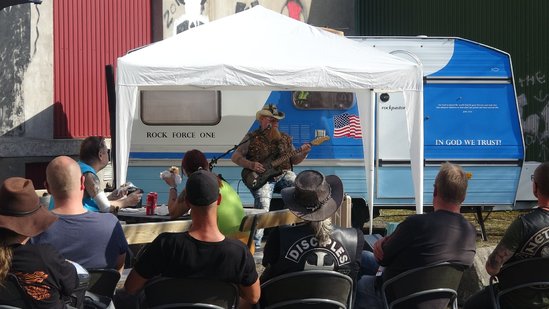 We left Linköping when we were done and drove here to Odensbacken outside Örebro where we have slept for two nights now. Yesterday Network MC had open doors and I got to play some rock and roll and share my story. It was a wonderful day and I more and more like the concept of not being a christian artist anymore. I am happy to just be an artist or musician who believes in Jesus and the mouth will still talk and sing what the heart is filled with and this summer has been so Jesus focused that I am being blessed myself.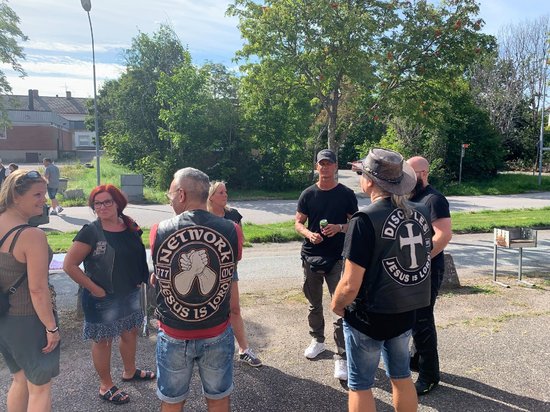 A totally different summer than the previous summers but still so blessed. We have been on the road for a total of four weeks this summer and the camper thing works out perfect. Actually we love it. Now we are preparing for an evening at Impact Center in Örebro and from there we are driving north. We have to days off and we have not made any plans where we are going to stop. All I know is where we need to be Tuesday evening and that we will find some good spots for the two days so I can continue to write the book. Wednesday evening we are at a friends summer place with 50 invited guests. August 14th- 16th we are at Mat & Nostalgi in Viksjö and after that we are heading back home. Been very good so far, so thank you all for your prayers and support.

God Bless You All!

Pontus
UPDATE AUGUST 12th
HELP US CONTINUE TO TELL PEOPLE ABOUT JESUS!
Rockpastor Ministries rf Vasa, Finland
Bank Transfer:
IBAN: FI3649700010005435
BIC- / SWIFT: HELSFIHH
PayPal: donate@rockpastor.com
MobilePay Finland: 040 140 9885
Swish in Sweden: 070 545 9416
(mark your donation Pontus or Rockpastor)
Rahankeräyslupa/Penningsamlingstillstånd
RA/2020/712