Dear Friends,

The last weeks I have not been feeling that good. I have had a hard time breathing and just tried to wait for my turn in line to the asthma nurse for check up and tests. I had to visit the ER twice but they were more focusing on the heart. Last week on Tuesday I got an earlier time to the asthma nurse and she sent me off back to the ER because my oxygen saturation was low. At this point I had already started to have a mild cough. I was told to take more of the asthma inhalator and wait for my turn.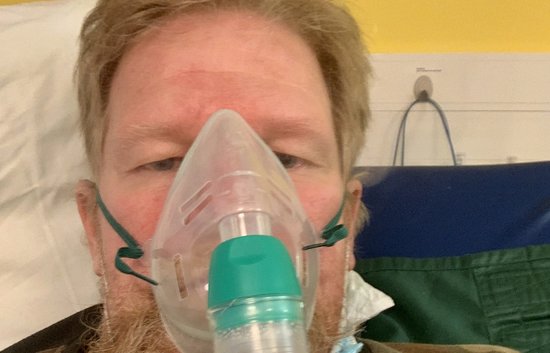 Last on Saturday my temperature started to rise. The night between Saturday and Sunday I was in so bad condition so I had to go back to the ER. They started to check my heart again with EKG, I got medicin straight into the arm and after they had checked my heart with echo I was admitted to another department at the hospital but first they wanted CT scans of my lungs as the echo showed something in the heart that indicated something on the left lung that could be a blood cloth.

They took the CT scan and I got to stay in the hospital. I was tired so I slept and woke up when the doctor stood next to my bed telling me that there was no blood cloth in my lung but they found two changes that most likely are tumours. He continued to say that they were going to take another CT scan of the stomach area on Monday to see if it is some form of cancer that has spread from there to my lung, "that would be the most logical reason". After that they would go in an grab a bite of the tumour and test it but it would take time before I would receive the answers. Somewhere in between there he might have said that it can be an infection but all I heard was tumours and cancer.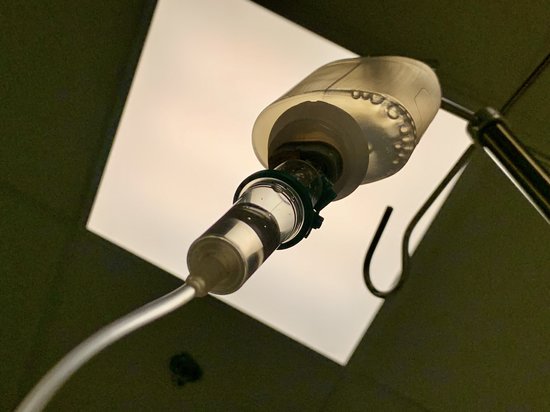 I asked if he things I am going to die soon and he just said;
- I know these are bad news to hear!

The nurses gave me antibiotics as my infection level was way too high and it was rising. I could not get it. I had just finished a fantastic summer of outreach. Released my seventh solo album "Stormy Waters" and my new book is at the printers. What is going on??? My wife visited me the same evening and I can tell she was worried as she only cries when she is really worried.

I tried to pray. I tried to find something that would speak out healing and miracles over my situation on the TV but there was only bad news. I found a sermon on You Tube with Jentezen Frankin "The Power of a Little Bit of Hope". It started with a short segment where Pastor Jentezen Frankin shouted:

You're still gonna do everything God called you to do
Don't you loose hope! Don't you say well the world's all messed up
and everything is messed up and college is messed up. And school
is messed up. I promise you God´s gonna fix it!


I listened to that sermon all day but I could not think it was for me but I still said to the Lord that if this is for me, let it so happen. I have to admit that I was scared. I had anxiety but also peace. I could not thing about my wife and children without crying. I could not think about my mom and dad without crying. I could not look at pictures of our animals without crying. I had people write me and encourage me. I had people call me and pray for me. I had people answering the phone when I called them but I did not have any energy to push hard and pray hard. I was helpless but all I needed was a little bit of hope and it seemed far away.

For 40 hours I was in a very dark place. I saw my life come to an end and I could not accept it. Those were 40 hard hours for our entire family, but so many people prayed and gave us hope. Monday evening I receive the news that there is nothing in the stomach area and that a lung doctor had looked at the CT scans and his opinion was that the changes they saw in the lung was an infection and not tumours. We rejoiced that night and I started to give praise to the Lord. All the worship songs that we sang in church when I was a new baby Christian in love with Jesus stirred up within me and I returned to my first love, a very important thing.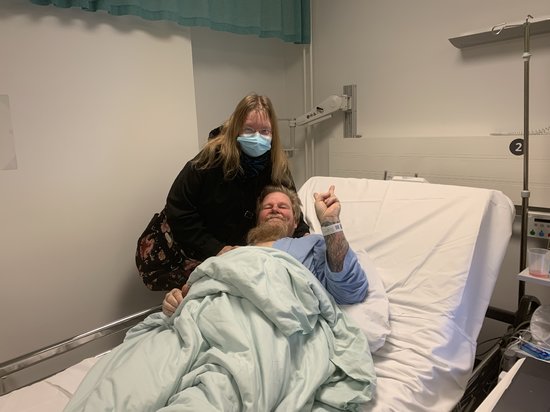 On Tuesday I was released home but they were going to come and give antibiotics three times a day for another 24 hours and yesterday morning they were also scheduled to take a blood test here at home witch they also did.

I went on-line and checked the results in the afternoon and I could just not do anything else than laugh. The blood levels had changed so much just in 15 hours that the doctor had written a note "is this the right patient?" and referred to tests taken the day before.

Yes, it is the right patient and this is what happens when you start to mix in the blood of Jesus. I was weak and down. I had no energy myself but people were praying for me. I just cried out to Jesus for a little bit of hope. Is this the right patient? Yes, it is when people pray and involve Jesus ANYTHING can happen. I should have known and had faith but my emotions were all over the place, I was helpless. In order to need a miracle we also need to be helpless and today these same worship songs that we sang in the church in Kvevlax here in Finland when I was there stirred up within me. I am in love with Jesus and I am so thankful. So thankful. This is not a second chance, a third chance or a fourth chance. I don't know how many chances God has given me but when you are real and honest with Him and also realise when you have done things wrong you get as many chances as He decides and it is His will to help us.



Now I am taking it easy singing the old favourite worship songs from back in the days. I will be at home and take it easy for a while and slowly start my recovery process with recording my own acoustic versions of these worship songs in Swedish. This is what happens when Jesus is in the boat and people are praying.God is answering their prayers and once again I got to experience the power in the name of Jesus in my life. So thankful!

November 5th to November 8th we are going to be in Edsbyn and Viksjö in Sweden to do a few events for the record and book release. More about that later. Now I am going to rest in the presence of Jesus. Remember that NOTHING IS IMPOSSIBLE FOR JESUS!

God Bless You All!


This song written this summer was kind of prophetic.
Who could have known then?