Dear Friends,

After a long break and lots of stuff happening with the Covid-19 virus and my pneumonia we finally made our first missions trip in a while. It felt good to be out on the road again and we sure put some miles on our own van.

A week ago on Monday we started our trip up to Oulu, Finland where we traded in some gear to an old snowmobile. This as we are starting a new snowmobile ministry this winter as we can not get over to the USA as we have done the last twelve years. I am excited about this. It is something new and we are currently planning with different places up in the very northern parts of Finland where we will spend some weeks of the winter reaching people with the message about Jesus Christ. I love new challenges and this is something we are doing as God' Army together with Team RFC - Racers for Christ.

From there we drove over the border at Haparanda to Sweden and headed south. We had a wonderful evening at Betel Church in Runemo. It felt like a church that was happening. I was so encouraged after that first meeting. If felt like something new was born. We had a good turnout and we were well received. People got hope!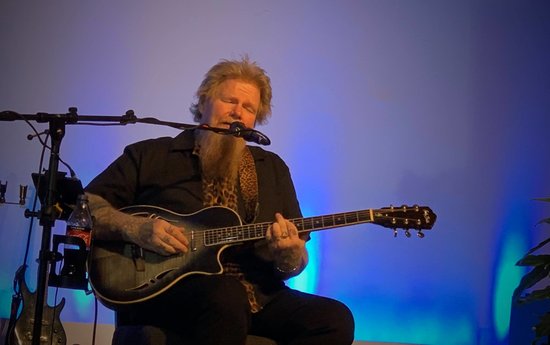 The following night we were at Smyrna in Edsbyn and it was another wonderful evening in the presence of Jesus. I have really missed being out ministering and now I really can feel that this is what I am supposed to do.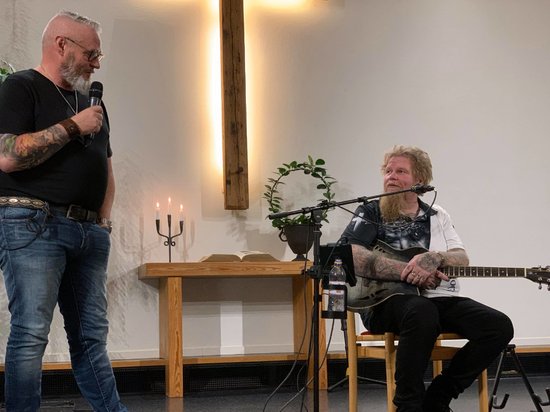 During our days in Runemo and Edsbyn we stayed with Brother Ulf and his wife Maria in their home. We had a good time together and the new book had been delivered there from the printers. I am very pleased with the book and I am excited to get it out to the people.

From Edsbyn we drove to Viksjö where we had a special event Saturday evening and again Jesus showed up. Sunday we were at the same place sining and talking about Jesus. The place is a store with a retro café that brings you way back in time. Right there in the middle of that we had the privilege to talk about Jesus.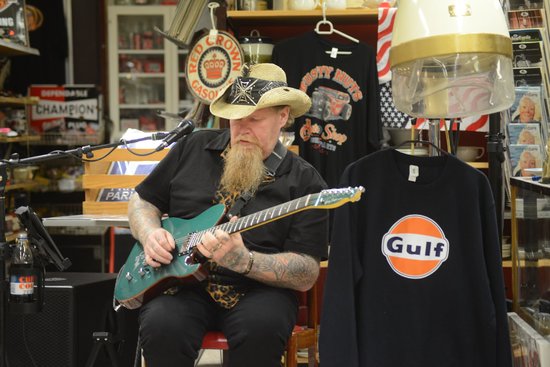 Now we are on our way home and it feels good. I am still a little bit tired after the pneumonia but I feel better and better. Now we are going to work on scheduling the winter up north and our first trip we know of right now is end of January. We will be there for two weeks then, may be three, depending on how doors are opening up. This is very exciting!

Thank you all who made this trip possible and thank you Lord for touching people and changing there lives.

God Bless You All!