Should we be thankful to God that this year is coming to an end?
It sure has been a very different year for all of us, around the world. We all have been impacted by the Covid-19 virus and yet we do not know if there is a light in the end of the tunnel. At least we know that we always can put our hope in Jesus Christ and trust in Him. That is the only thing that is solid, our faith in Christ. After all we have had a wonderful year out on the missions field in USA, Finland and Sweden. We have reached people with the message of Jesus Christ at places nobody even could think about. That is our way of ministry and we are not giving up. A new book is released in Finnish and Swedish. English and German is coming next year. Our goal is to raise funds and print books so we can give them away to people we meet. This winter we have postponed all plans to return to America due to the situation. Still we are not giving up. We are going to spend most of our time reaching people in the northern part of Finland this coming winter and this is something new. It is something fresh that has not been seen before.

We want to thank all friends and partners for this year and we wish you ALL a Blessed Christmas and a Blessed New Year 2021! We need each other more than ever before!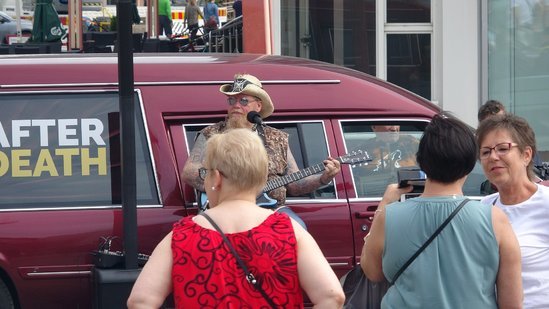 Borde vi tacka Gud för att detta år kommer till ett slut?

Det har verkligen varit ett annorlunda år för alla i hela världen. Vi har alla mer eller mindre drabbats av Covid-19 viruset och vi vet inte ännu om vi ser ljuset i tunneln. Dock vet vi att vi alltid kan lägga vårt hopp i Jesu händer och lita på Honom. Det är det enda som håller, vår tro på Jesus. Trots allt har vi haft ett fantastiskt år på missionsfältet i USA, Finland och Sverige. Vi har nått människor på platser ingen någonsin skulle ha kunnat tänka sig att ställa sig och dela de goda nyheterna. Det är vårt sätt att sprida budskapet vidare och vi tänker inte ge upp. En ny book är utgiven på finska och svenska. Tyska och engelska kommer 2021. Vårt mål är att samla ihop medel för att trycka upp böcker så att vi kan fortsätta missionera och dela ut böckerna till människor vi möter. Denna vinter har vi skrinlagt alla planer på att återvända till USA på grund av den rådande pandemin. Dock ger vi inte upp. Vi kommer att tillbringa största delen av vintern i Lappland och nå människorna där med budskapet om Jesus! Detta någonting nytt, något fräsch som inte tidigare beskådats.

Vi vill tacka alla vänner och alla som hjälpt oss under det gångna året och önska Er alla en välsignad jul och ett välsignat nytt år 2021! Vi behöver varandra mer än någonsin tidigare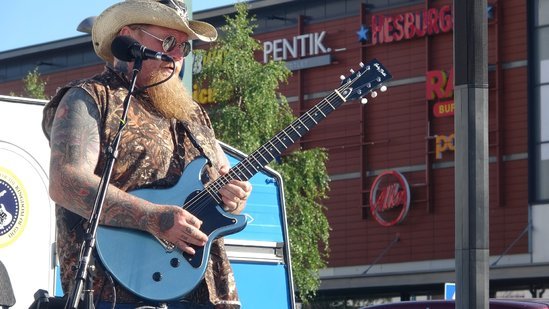 Pitäisikö kiittää Herraa että tämä vuosi pian on ohi?

Vuosi 2020 on todellakin ollut erilainen koko maailmassa. Kaikki olemme jollain tavalla kohdanneet Covid-19 pandemian emmekä tiedä näkyykö vielä valoa tunnelin päässä. Se mitä tiedetään on se että voidaan aina luotta Herraan Jeesukseen Kristukseen. Tämä on ainut joka pitää, usko Jeesukseen! Kaikesta huolimatta meillä on ollut mahtava vuosi lähetyskentällä USA:ssa, Suomessa ja Ruotsissa. Olemme tavoittaneet sieluja paikoissa missä kukaan ei olisi voinut kuvitella että olemme kertomassa heille Jeesuksesta. Tämä on meidän tapa viedä evankeliumia eteenpäin, emmekä anna periksi. Uusi kirja on julkaistu suomeksi ja ruotsiksi. Englannin ja saksan versiot tulevat ensi vuonna. Tavoite on kerätä varoja että voidaan painaa lisää kirjoja ja jakaa näitä ihmisille mitkä kohdataan. Tulevana talvena ollaan unohdettu kaikki USA:n matkat pandemian takia mutta kuten äsken mainitsin niin emme anna periksi! Tulemme olemaan suurimman osan talvikaudesta Lapissa ja siellä tavoittaa ihmisiä. Tämä on jotain uutta, jotain tuoretta mitä ei ole ennen nähty!

Haluamme kiittää kaikkia ystäviä ja kaikki jotka ovat olleet mukana tänä vuonna ja toivotamme Teille kaikille siunattua joulunaikaa ja siunattua uutta vuotta 2021. Tarvitsemme toisiamme enemmän kun koskaan!

YOU CAN HELP US OUT! DU KAN HJÄLPA TILL! SINÄ VOIT AUTTAA!
Rockpastor Ministries rf Vasa, Finland
Bank Transfer:
IBAN: FI3649700010005435
BIC- / SWIFT: HELSFIHH
PayPal: donate@rockpastor.com
MobilePay Finland: 040 140 9885
Swish in Sweden: 070 545 9416
(mark your donation Pontus or Rockpastor)
Rahankeräyslupa/Penningsamlingstillstånd
RA/2020/1657