Dear Friends,

We are in the middle of the winter season here and as you know this is the first winter in 12 years we remain in Finland. I thought I was going to be depressed and down as we can't get to Florida but something has happened. This is something that God already planned before I even could think about it. I am falling in love with my home country for the first time in my life and God has specifically called us to minister in Lappland (the northern part of the country). Honestly if someone had told me this three years ago I would have rebuked them and said it is the devil talking :) When God calls you to do something there is also joy involved. Not only joy but also excitement.




Last trip up north was something special. We were out riding on our snowmobiles starting off our new Team RFC Snowmobile Ministry. We also attended the 56th Arctic Lappland Rally. The last week we have also been able to be out on the frozen waters here at home and we have had some beautiful days. Together with Team RFC - Racers For Christ / Christian Motorsport International we are taking a step further to reach people within motorsports in Europe. The snowmobile ministry is new for the season as well as us attending different rallies.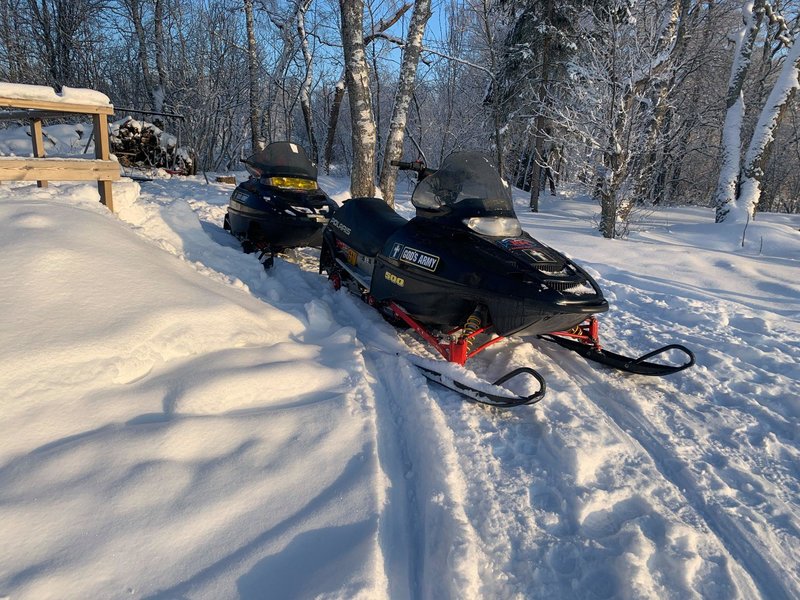 Soon we are on our way north again and our first stop is in Pello where we are going to reach out to the snowmobile community for a couple of days. We are planning a youth evening in Äkäslompolo and I will be sharing at the Pentecostal Church of Rovaniemi February 21st. The two following days God has opened doors to a school and due to the pandemic we are going to do the Covid-19 test and meet the students in smaller groups over a period of two days. This is exactly what we have been praying for. The youth today need to hear what can happen when you start mixing with alcohol and drugs. Too many thinks it is safe. Like myself when I used to say "why would I become an alcoholic?". Dangerous things and it is our responsibility to warn the youth and tell them about a much better way in life.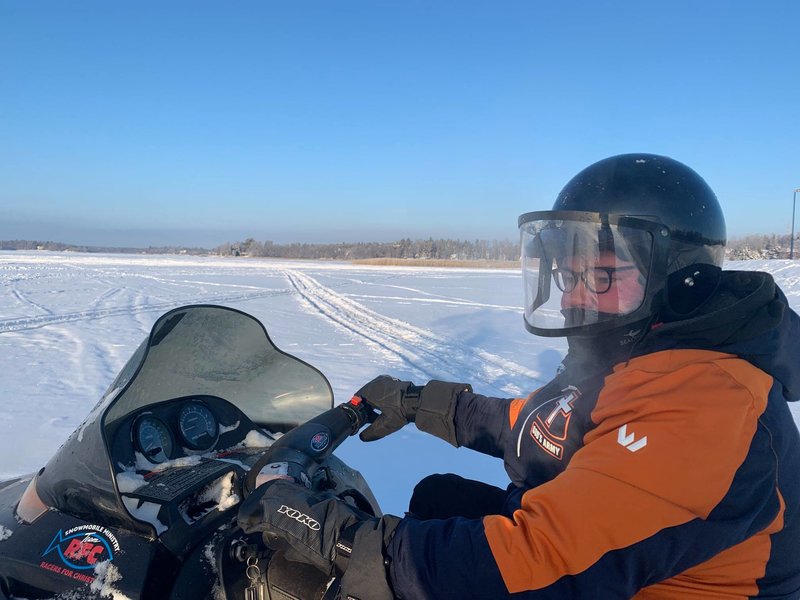 At the end of our two week trip we are going to attend the FIA WRC Arctic Rally in Rovaniemi where teams from all over the world are racing. This time we do not have access to any of the rally platforms and due to the pandemic this rally is driven without spectators. Still the area is full with people from all over the world and we are going to reach out to them where they are. We have a plan how we will get their attention and I think Sebastians idea to turn the Volvo hearse (funeral car) into a rally look a like car will become something that will make people think. What do you think about when you see a funeral car? Most people think about death. What do you think when you see a funeral car with the message that there is life after death? I think many people will ask themselves if that is true and so far we have had many come to us and ask us if we believe so. That opens up for a discussion and we can teach them what the Bible says about God's love in Jesus Christ and eternal life through Him.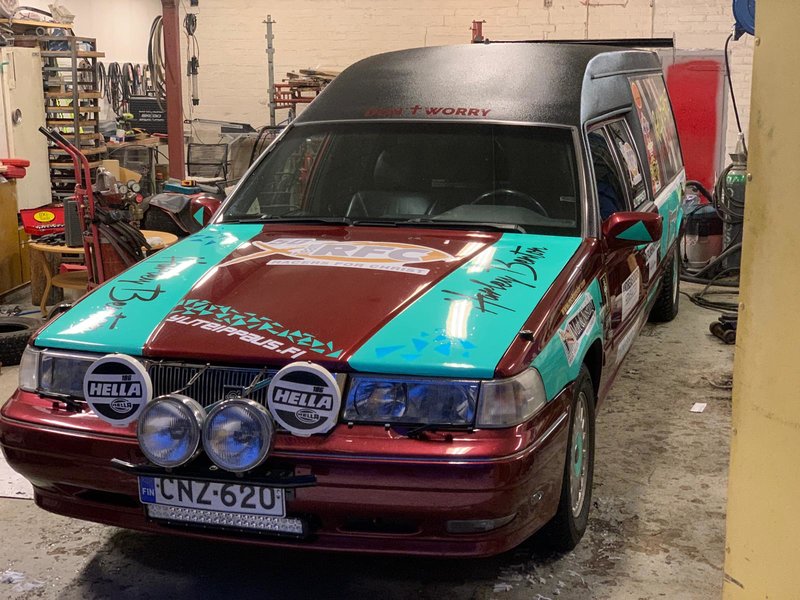 We finally got our fundraiser posted on Facebook and we have started to raise funds for the rest of the winter. This is something we do from the bottom of our hearts and we hope that we can do this together. IF YOU want to help us out to do the work God has called us to do would be wonderful. Now you can also give through the new Team RFC European website. More details about giving below.

I hope you all are excited together with us as we are super excited about what God is going to do this winter.

God Bless!

YOU CAN HELP US OUT! DU KAN HJÄLPA TILL! SINÄ VOIT AUTTAA!
Rockpastor Ministries rf Vasa, Finland
Bank Transfer:
IBAN: FI3649700010005435
BIC- / SWIFT: HELSFIHH
PayPal: donate@rockpastor.com
MobilePay Finland: 040 140 9885
Swish in Sweden: 070 545 9416
(mark your donation Pontus or Rockpastor)
Rahankeräyslupa/Penningsamlingstillstånd
RA/2020/1657
You can also give through Team RFC Europe