Dear friends,

First of all I would like to thank all wonderful people in Hälsingland. We had such a wonderful time there. Thank you Ulf, Maria, David, Göran, Curt, Henrik & Jeanette, Henrik and all others. It was such a privilege serving Jesus together with you! We love you all!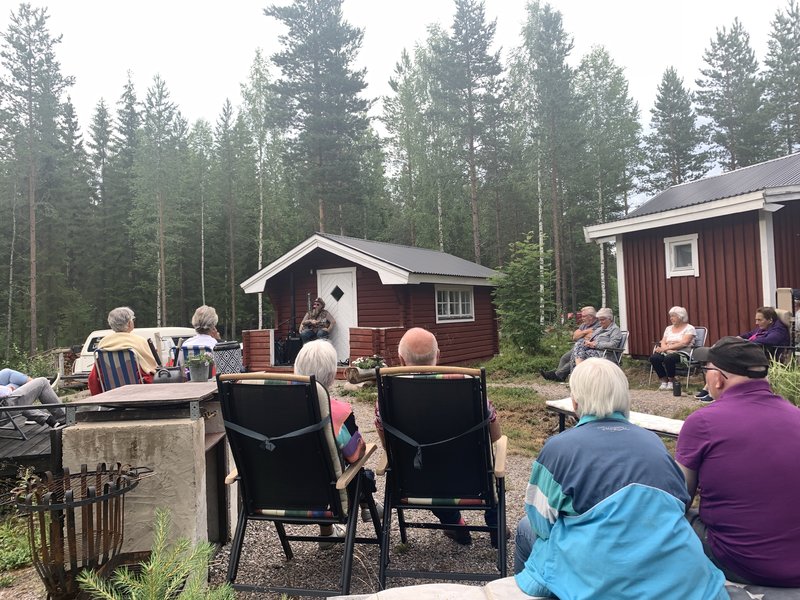 Last time I wrote we just had been ministering in a place called Knåda, outside a sports shop and we also had some problems with our car but that was taken care of in the best possible way.

Our next "event" was at Ulf & Marias summer house in Ryggesbo. A place in the middle of nowhere. A wonderful place with a wonderful nature. Ulf & Maria has 10 parrots so our parrots Nixon and Reagan made some new friends. Ulf and Maria had invited people to their place to come and listen to the testimony about what Jesus can do and that there is always hope in Him. We had a good gathering with people within the restrictions due to the pandemic. Another wonderful evening.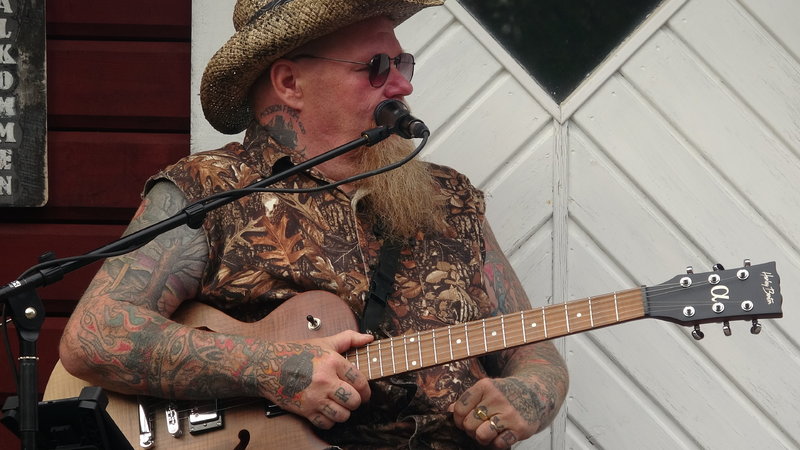 The following day we took off back to the city of Bollnäs. There we had a stage down town behind the culture center from where we ministered for a couple of hours. There could have been more people around but to me the numbers does not matter. I do not look at how many people I see. There are always people listening from a distance and we have heard testimonies about these people and how God has reached their hearts before. We count on that those God wanted to be there were there.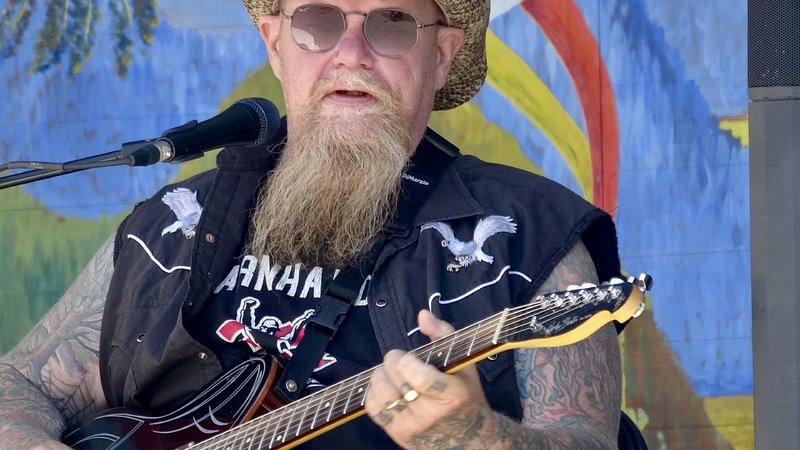 Afterwards we were invited to brother David Duveskog and his wife. They served some delicious food and we had a wonderful time of fellowship. David is one of those who made the days in Hälsingland possible.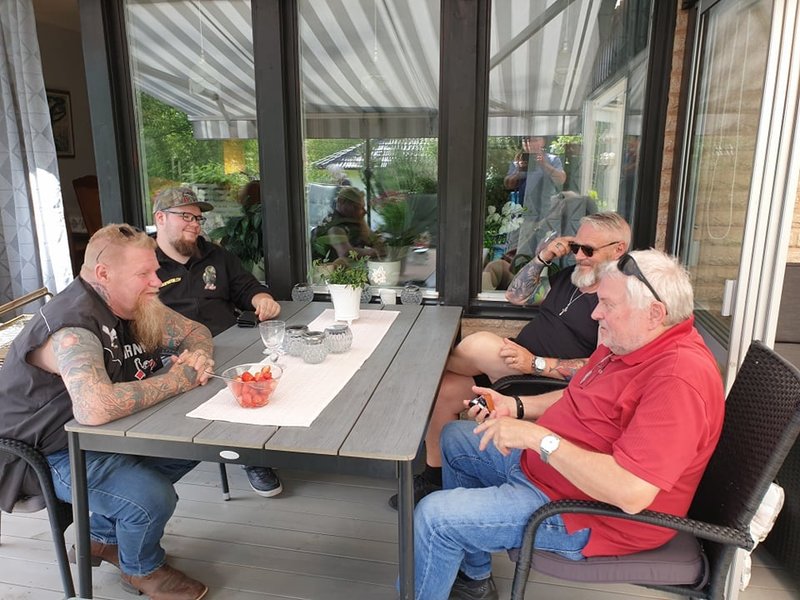 The following two evenings I was playing music and sharing at Metal House Cafe in Edsbyn. A small restaurant run by Henrik & Jeanette Larsson. They do an awesome work and their passion is Christian metal and they minister at big festivals all over Europe as well as organise their own festivals with Christian metal bands. Two evenings at their place and I got to play songs I never performed live before. Thank you Henrik & Jeanette for this time. I know we'll meet again!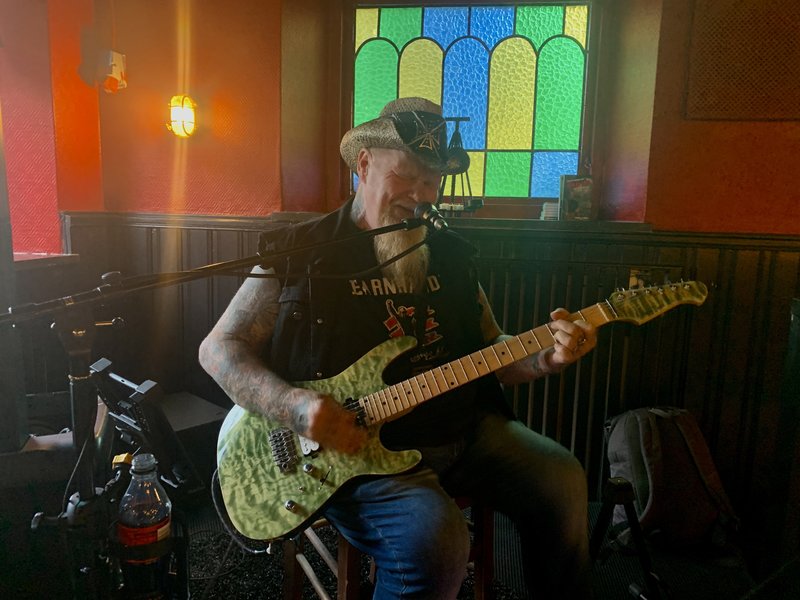 Saturday afternoon we did a stop at the local Pentecostal church where a group of people organised a gathering for people in need. It was the first time they were able to gather in a year due to the pandemic. It was a wonderful time and people who really needed Jesus were present.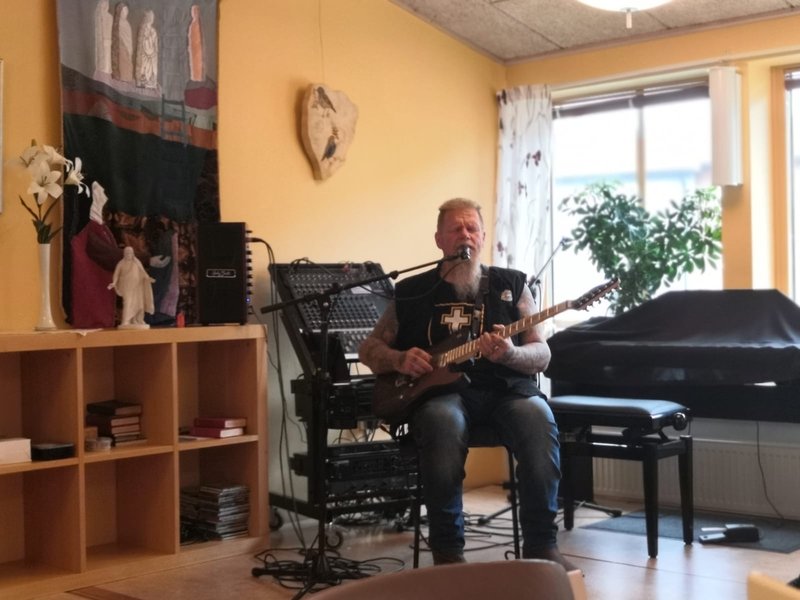 Sunday morning was our last "event" in Hälsingland. Some of the churches had a service together at Vevlinge camping, a wonderful place on the other side of the city Bollnäs. It rained one hour before but stopped and we got pretty good weather for the service. Nobody got wet, except the young man who got baptised after the service and his grand father who baptised him. Nobody got too hot either so it was a wonderful morning and just to see the baptism brought me goose bumps. There is something special with the baptism and only blessings can follow after being baptised. After the service we drove up to Viksjö where we are now.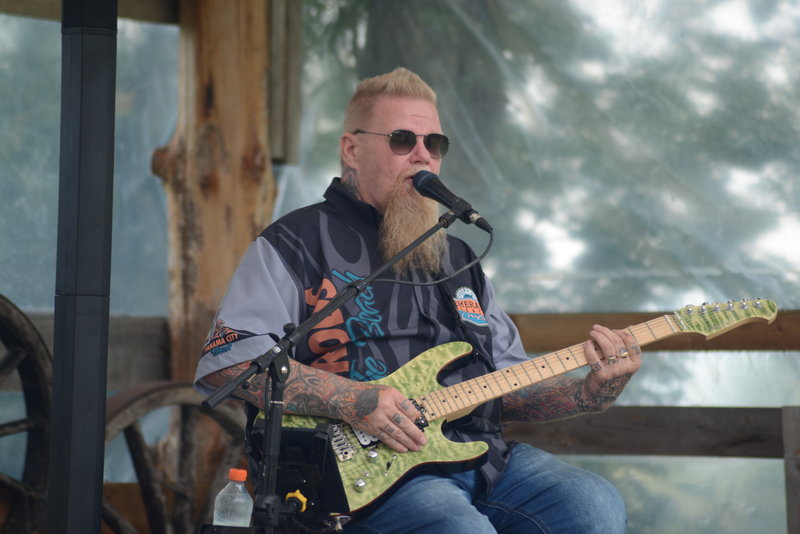 Feels good with a couple of days off. Tomorrow Wednesday we are rocking for Jesus at Mat & Nostalgi here in Viksjö and on Friday we are outside the PMU second hand store in Haparanda. After that it is time to cross the border and get back over to Finland where we have 17 different outreach events in 18 days before we are heading back home. Keep us in your prayers. We still have lots of miles to drive and many people to reach!

God Bless You All!



THE TOUR CONTINUES


SWEDEN
14.07.2021 Mat & Nostalgi Cruise Inn

16.07.2021 PMU Second hand 13:00


FINLAND

17.07.2021 Kauppakeskus/Tori 13:00

18.07.2021 Meripuisto 15:00

19.07.2021 Santa's Pizza & Burger 13:00
Rovaniemi, Arctic Circle, Finland

20.07.2021 Santa's Pizza & Burger 13:00
Rovaniemi, Arctic Circle, Finland

21.07.2021 Lordin aukio 17:00

22.07.2021 Lordin aukio 17:00

23.07.2021 Lordin aukio 17:00

24.07.2021 Mocka Tupa 13:00

25.07.2021 Tori 15:00

26.07.2021 Andy Mc Coy statue 15:00

28.07.2021 Helluntaiseurakunta

29.07.2021 tba

30.07.2021 Wood & Jewel 12:00

30.07.2021 Joppari 17:00

31.07.2021 Joppari 11:00

31.07.2021 Oravanpesä 18:00

01.08.2021 Pyrevä puisto 18:00
YOU CAN HELP US OUT! DU KAN HJÄLPA TILL! SINÄ VOIT AUTTAA!
Rockpastor Ministries rf Vasa, Finland
Bank Transfer:
IBAN: FI3649700010005435
BIC- / SWIFT: HELSFIHH
PayPal: donate@rockpastor.com
MobilePay Finland: 040 140 9885
Swish in Sweden: 070 545 9416
(mark your donation Pontus or Rockpastor)
Rahankeräyslupa/Penningsamlingstillstånd
RA/2021/776