Dear friends,

It has been a long time since I wrote. I have had such a wonderful fall at home with my family. Been doing long walks as well as recording new music. The Finnish album "Myrskyn keskellä" is released and is found on Spotify. We printed up 2000 copies as well that we are giving away to people we meet.



Earlier this year I started to work on another christian rock album, "Born again to rock'n roll". It is out for release and will be released October 22nd. It is a pure and true rock album.

Since I more and more feel that my calling is to be out where the people are I have also recorded my second cover album "The Secular II - The flame still burns". It has 20 tracks with two ballads. It is one of the most fun projects I have been working with. The fun part is that I am playing all instruments myself apart from the drums that is professionally handled by my old friend Joona Ekroos. Janne Hyöty is responsible for the post recording work and it has been such a privilege to work together with him on all releases since 2014.
Some people have told me that I should not play "worldly music" but I have to be obedient to God. He gave me a talent a long time ago, before I even believed in Him. I can today use the gift of music and being out on the road reaching people means that we have to use songs the people know in order to create and build up an audience. Between the songs I am always sharing my life and the wonderful message about Jesus Christ. Rock and roll is a wonderful tool in the hands of God. It has all to do with reaching the lost.
Right now we are on our way back home from Sweden. We have been at a conference at Betel Church in Runemo with Trosgnistan Missions. We had such a wonderful time and it felt so encouraging and uplifting to just be there and worship and listen to the good news together with wonderful brothers and sisters. I also got to meet Mika Halkola, a man of God who has his own place in my heart. He was one of the people who came and prayed for me soon 15 years ago on my deathbed.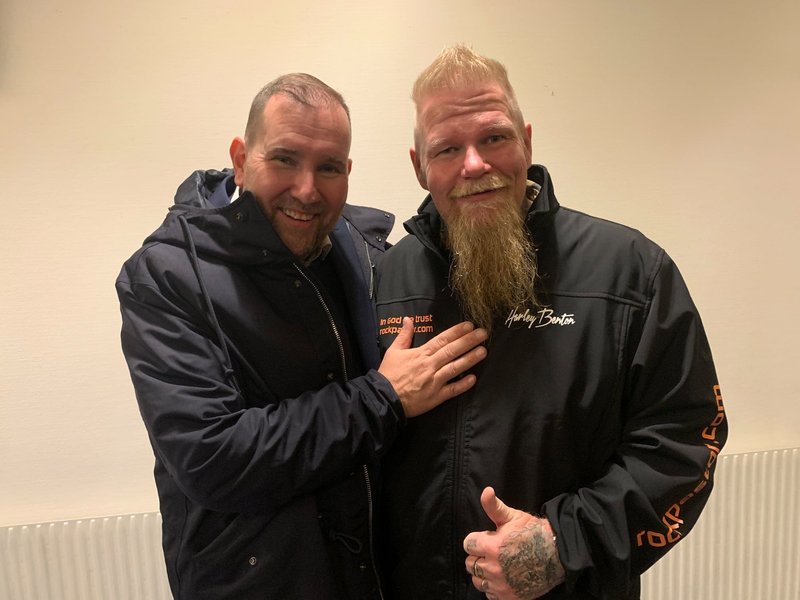 This winter we are going to focus on outreach in Finland and Sweden. We are also going to return to Lapland for at least two trips. I am currently translating some of my music to Swedish as I just feel that it was something God put on my heart during our time in Sweden. Next year will be special. We have big plans and our goal is to do a longer "Rock'n Gospel" tour of Europe that starts in the spring. We are also hearing that the new book will be released in German so we are excited. I hope that you are excited together with us!

In a time like this we face difficulties. There is many things now that separates us from each other. Still it is sad to see that we have so different opinions that it creates division within the body of Christ. Personally I do not believe that this is what God wants. He wants unity in the Holy Spirit. We should not take stand against this and that. Our focus should be on reaching souls for Jesus as the harvest is right before our eyes.

God Bless You All!