Dear Friends,

We have now been on the road for four days and it sure has been an adventure. This is the first journey for us with the Gospel Express bus so everything is new to us.

We left Thursday morning with two vehicles. We needed to bring the Volvo rally hearse as well as we need that during the Arctic Rally the coming weekend as well as the snowmobiles that came behind it on the trailer. The trip up north went good and I felt it much easier and more relaxing to drive a bus than a regular car.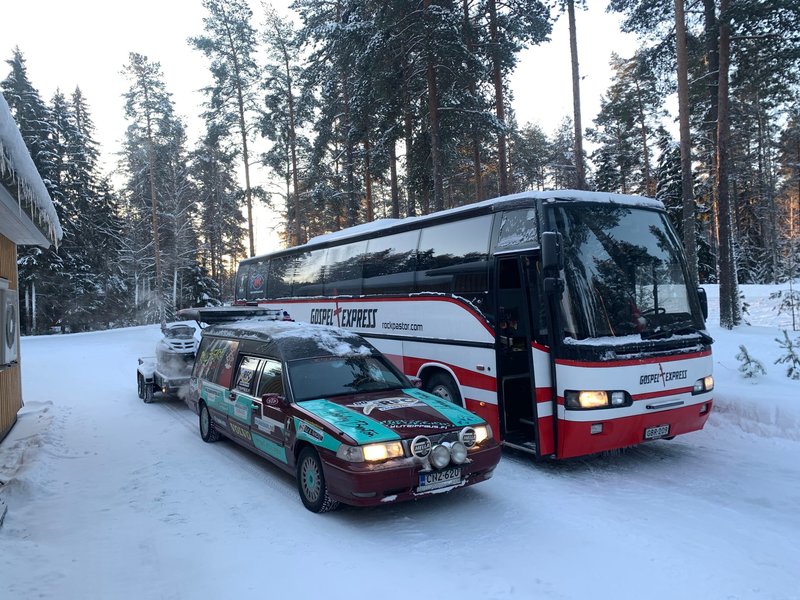 We arrived in Kemi and parked the bus outside the local Pentecostal church where we were hooked up with power for our heating system in the bus. We got everything to work and prepared for our first nights sleep on the bus. Things did not work as we had thought and we were very cold. I guess the temperature inside the bus was around 10° C (50F). We still managed to sleep with our clothes on and the following day we started to investigate how to get more heat in the bus.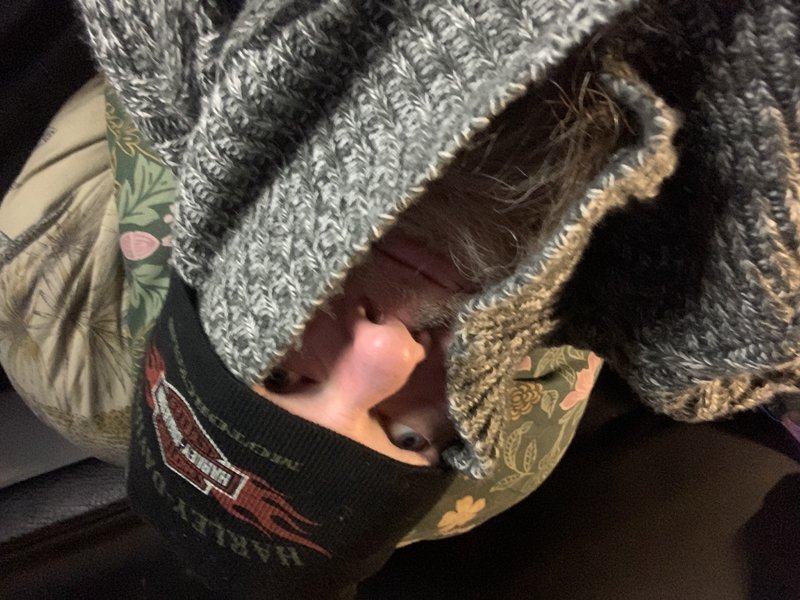 When we tried to start the bus it did not start. We realised that the batteries were old and did not stand the cold. We had no other choice than contact some people who could help us out so we got two brand new batteries for the bus. Still the bus did not start and we are so thankful for Esa and Paavo who took their time to come and find out what was wrong. It was the main power switch that was broken and they removed it and took it with them.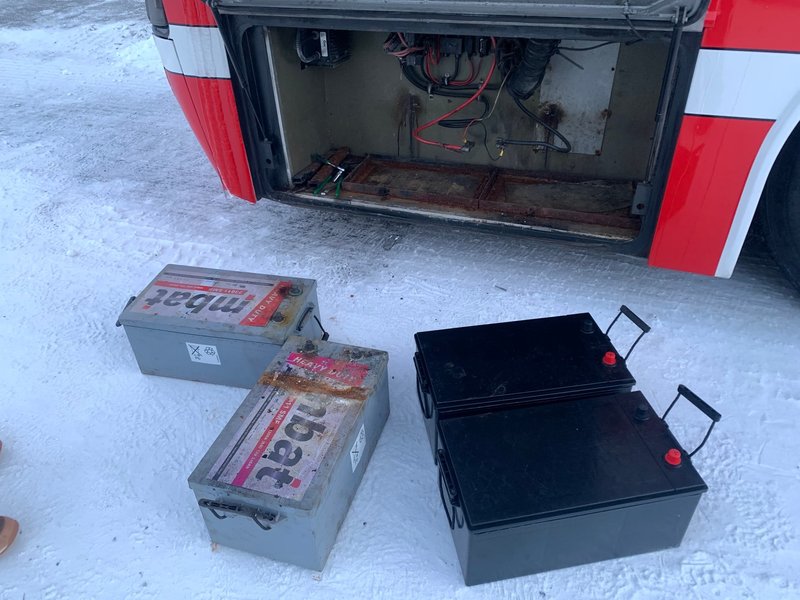 The original plan for Friday evening was to park the bus outside the mall in Tornio on the border to Sweden and do outreach there. Now the plans changed and we went there with the Volvo and the trailer behind. We set up our battery driven small system by Harley Benton and I started to play some music and talk about Jesus. I thought it was going to be ok playing guitar but it was too cold. After two songs my hands did not only freeze, it was more like heavy pain so I put my gloves on and share more by giving my testimony. We had a couple with us from the local Pentecostal church, who gave away cd:s to people passing by. They gave away a few and we decided to not stay too long out in the cold that night. Still I do not think it was a waste of time as we never know what God is doing.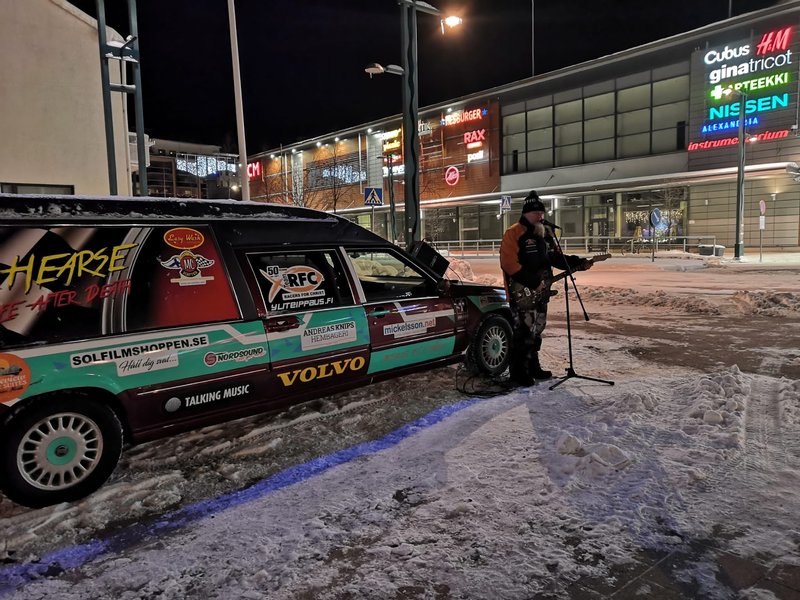 On the way back to Kemi and the bus we stopped and bought some heavier cables for the electricity as we had a problem with fuses burning at the church we were parked at. More money out but necessary things. The second night was even colder but we made it.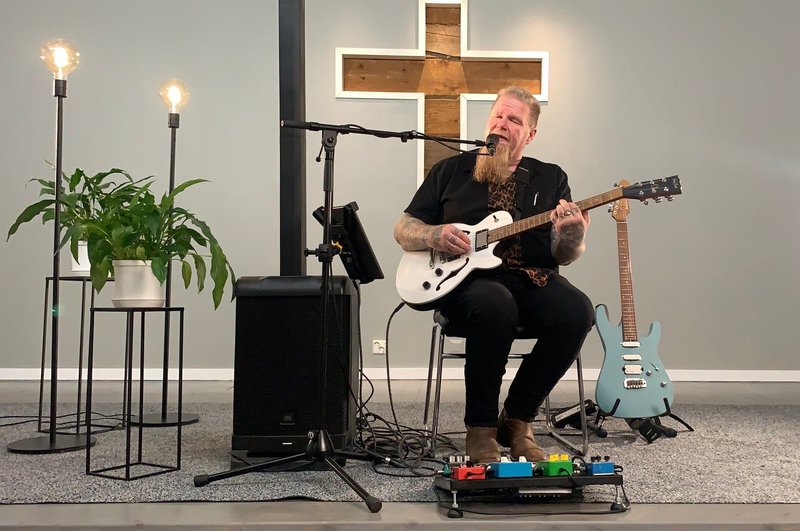 Saturday we spent inside the church and did some videos for their local on-line streams. In the afternoon we had a small gathering for some youth and the service was also streamed on-line. This was the first service I had since August and it meant so much to me to share my heart and talk about the hope we have in Jesus. I can not describe what happens with me when I get out and get to serve. It is something supernatural that happens and it makes all problems go away.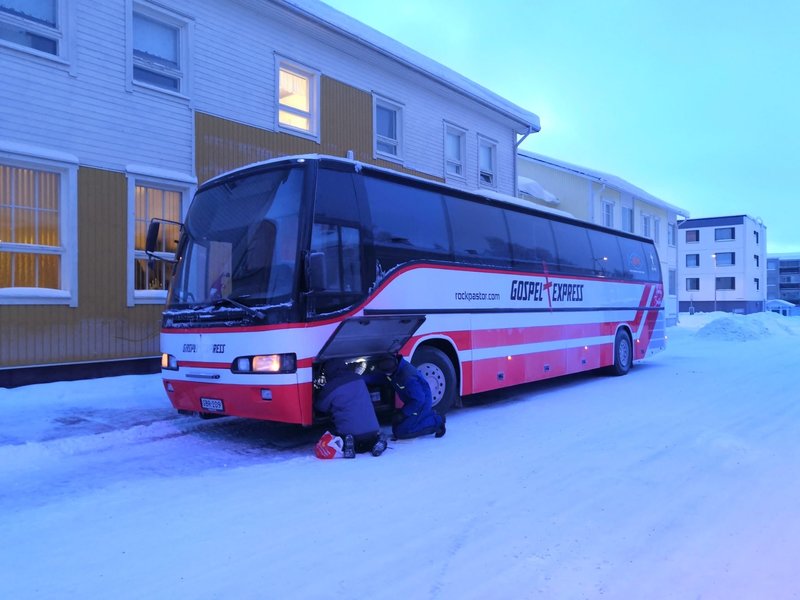 Meanwhile Esa and Paavo were out in the cold together with Sebastian installing the new main switch for the bus and while I was inside doing videos with the media team I heard the bus start and it was running. After the service we hit the road and drove up to Rovaniemi and the Arctic Circle, where we are parked now.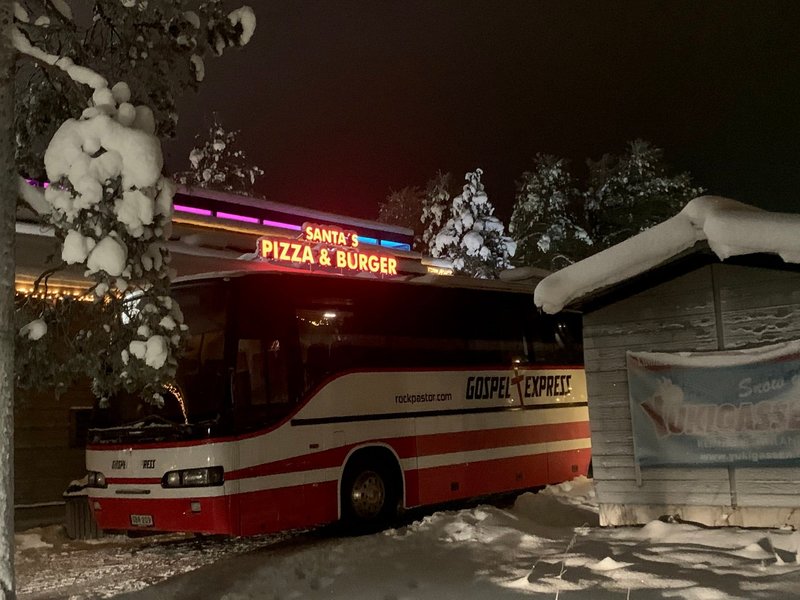 We are parked behind Santas Pizza & Burgers and I have to say that people here in Lapland are very friendly and helpful. Since we realised we needed more power to get up the heat inside the bus the owner of the place drilled a hole in the wall and installed a cable with three phases on the outside just for us. That I call good service. We connected our things and now we got the bus so we could sleep without all the winter clothing on.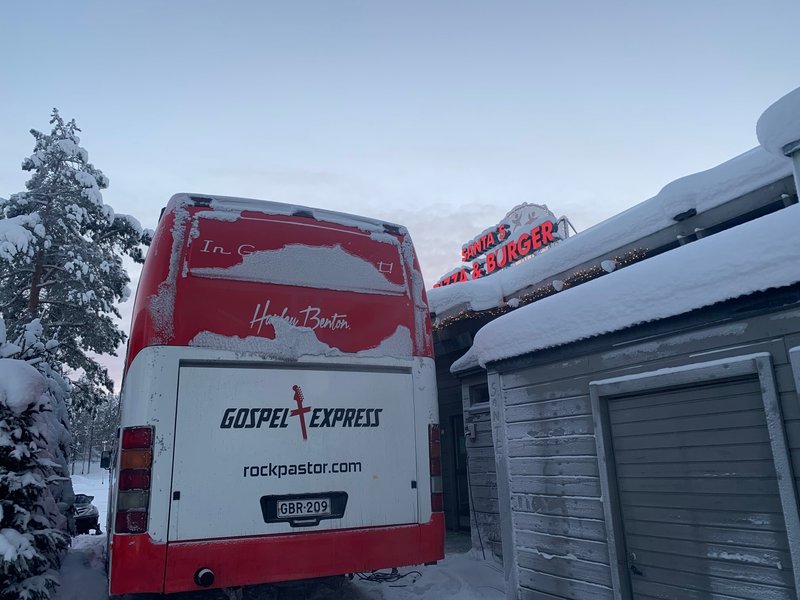 Yesterday, Sunday we unloaded the snowmobiles from the trailer and it sure was cold. After that we shared one of Santa's pizzas and took off for another on line stream service at the local Pentecostal church in Rovaniemi. It was another good service and it feels good to be hooked up with the local churches up here. Together we are a team!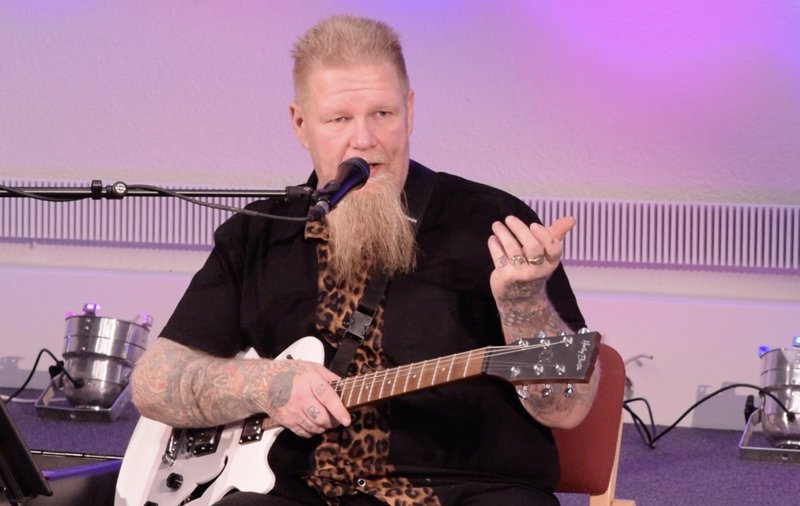 Now we have survived the first four days and as I said it sure has been an adventure. We were blessed financially when we left and we also had people help us with the batteries. Still we have spent around 1000 € in unexpected expenses. Some of it we had for gas and the rest we received as help from wonderful people. Now we have this week left and hopefully the weather gets warmer by tomorrow so we can get out and do snowmobile ministry. Wednesday evening we are doing an on line stream from the Pentecostal church in Kemijärvi and the weekend we are doing outreach at the 57th Arctic Rally here in the area. We still have not found a place for the bus up here until our next trip and in the worst case we have to drive it back down to Vasa. We pray and hope for the best this week and that God will meet all our needs. Most important of all is that we get to tell people about Jesus!

God Bless You All!

YOU CAN HELP US OUT!
DU KAN HJÄLPA TILL!
SINÄ VOIT AUTTAA!
Rockpastor Ministries rf Vasa, Finland
Bank Transfer:
IBAN: FI3649700010005435
BIC- / SWIFT: HELSFIHH
PayPal: donate@rockpastor.com
MobilePay Finland: 040 140 9885
Swish in Sweden: 070 545 9416
(mark your donation Pontus or Rockpastor)
Rahankeräyslupa/Penningsamlingstillstånd
RA/2021/1505