Dear friends,

Another adventure has started and when we leave it is never an ordinary trip. This is why I chose to call our trips for adventures. One thing is that when you serve God you never know what He will do and how He will guide you. The other thing is all things that doesn't go as planned. Well, we are thankful even in the darkest (technical) hour.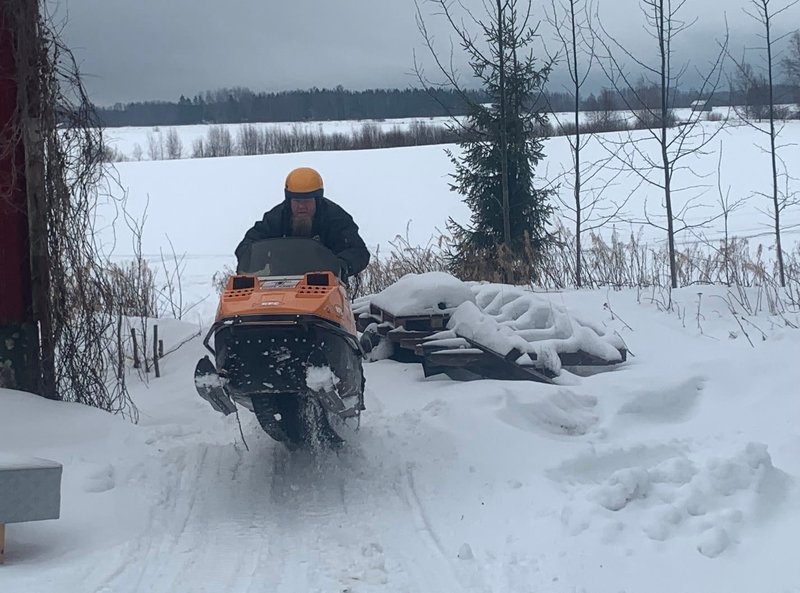 Between last trip and now we have done some changes to the snowmobile ministry. We decided to infiltrate ourselves more with the vintage snowmobile people and therefore we sold our old snowmobiles. We used the funds to get some real old snowmobiles to show up with at different vintage snowmobile events and races. This is another way of reaching people with the message about Jesus. As I said before we want to be where the people are and this winter we will be hanging out with the vintage snowmobilers.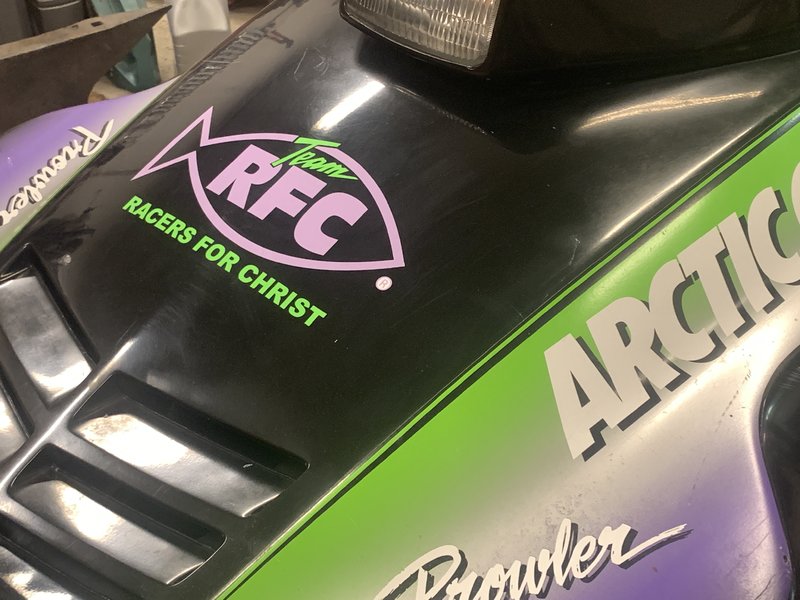 We have worked hard on getting our old snowmobiles to work and I have also registered myself to compete in two races later this winter. I am not there to win, I am there to get in with the people, to ride and let people know who believe in. Most likely I will loose but that is more than fine. The snowmobile I will use is a Winha 30 from 1974 and we have decorated it so people will know who we believe in.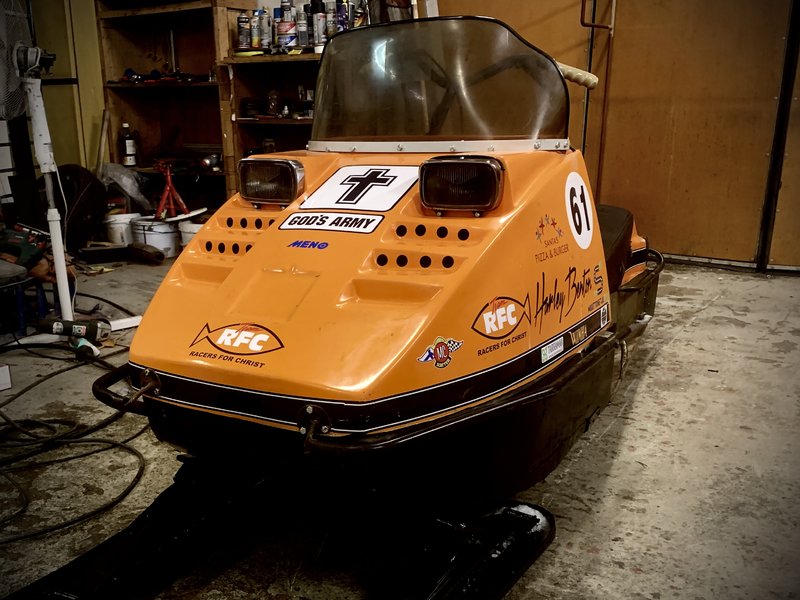 I am always optimistic and today I can not believe that I thought we could fit four snowmobiles under the bus. We had to remove the skies and the hood from one of the snowmobiles to get two to fit but good so. Now we are in Pello, northern Finland just above the Arctic circle.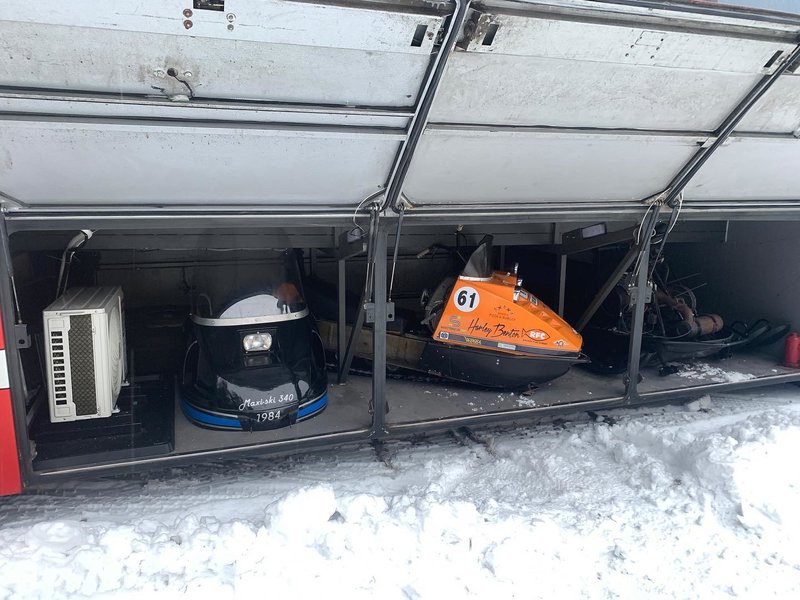 We left home on Thursday morning, February 17th. We had a good ride until we realised that we could not get the gears to work in the bus. The bus is equipped with electronically operated gears so there are emergency gears we used to get up here. We managed to get up here using the second, fourth and fifth gear. Something we have to look into when we get back home. It is expensive to have stuff fixed when you are away without connections with people who do work with these kind of things.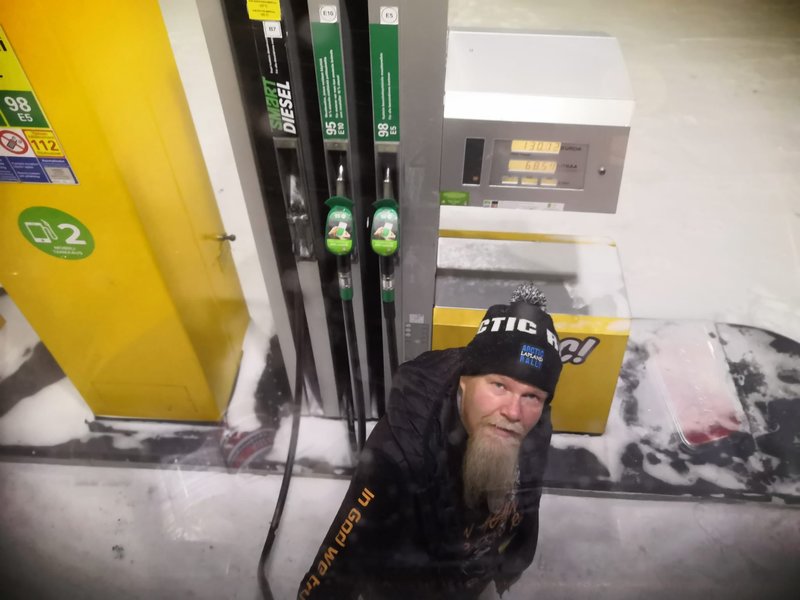 Our home for one week is outside the Pentecostal church here in Pello and we are thankful for them letting us park here and use their power for the bus. Yesterday was our first full day up here and we had lunch with one of the priests and her colleague from the church of Pello. In the evening we had a testimony concert in the church.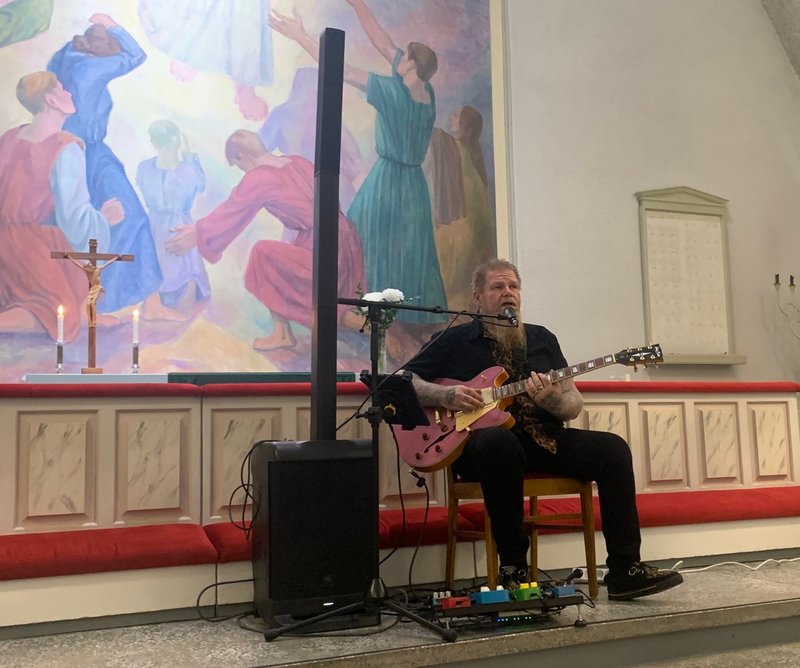 The event was combined with a youth night and I am so thankful for the 16 young people who came. To talk to the young people feels so important as I was young when I made the biggest mistakes in my life and started to use alcohol to feel more secure. Alcohol does not fix anything, it has only killed people and caused so many problems that if alcohol was invented today I hope it would be banned. I am thankful to God for the 15 years I have been clean and sober now. Jesus was the only thing that really worked and it is because of Him I am alive. This is why we keep doing what we are doing. He died for us and we live for Him.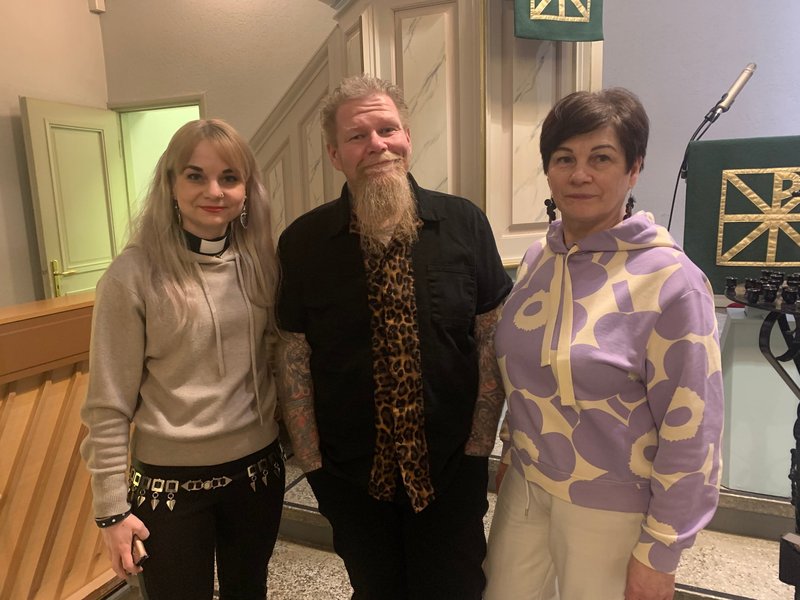 We are going to be here up north for ten days. Sunday, February 20th we are in the Pentecostal church of Pello, February 25th we are in the Pentecostal church of Kemi and we end with a meeting at PMU Second hand store in Haparanda, Sweden on February 26th. In between we are going to get out there with our snowmobiles and meet people and we trust God is sending the right people our way. Those who need hope in hopeless situations, those who are longing for something they can't put a name on, those who are struggling and those who are broken hearted. The message we are here to deliver are to those people and of course everyone else as well.

God Bless You All!