Dear friends,
The winter is behind and the summer is just around the corner. This summer is going to be very special. Regarding to science and this world my life should have ended in February 2007, then 34 years young. This summer I am getting 50 years (old/young) and it is only because of the grace and love of God. During these 15 years I have lived my new life I have seen much. It is definitely not black and white as I thought it was in the beginning. God has created more colors than our eyes can see, so we should be open minded for what God is up to do and I happen to know what is on His heart. His heart is longing for lost souls to come to Him, like the prodigal son. There IS forgiveness for all sins. There IS restoration in any situation. There IS healing for the sick and there IS deliverance for those who live in bondage. I am just one example of millions of people the last 2000 years.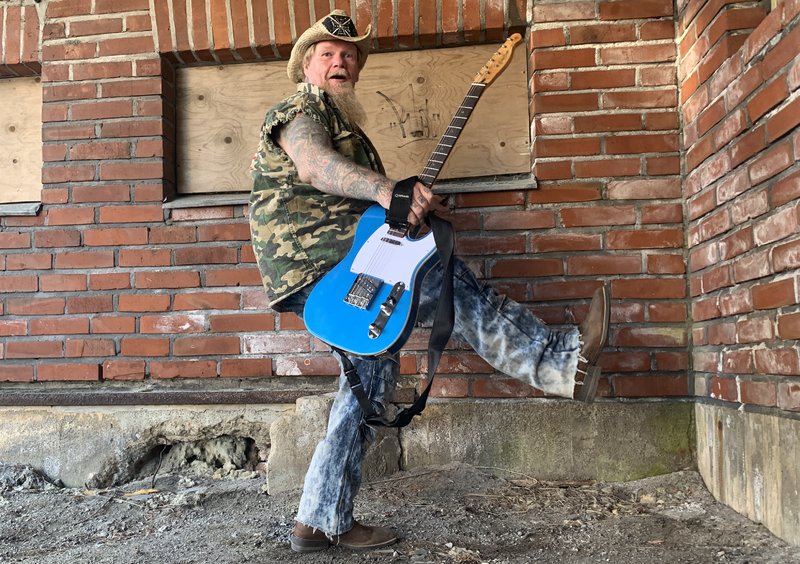 This is a message of hope. Not only here on earth while we live here, but also for our eternity. To have hope in Christ for an eternity in heaven is the best thing you can have. When you have it you want to share it with everyone and this has been the driving force for our ministry the 13 years we have been doing it full time.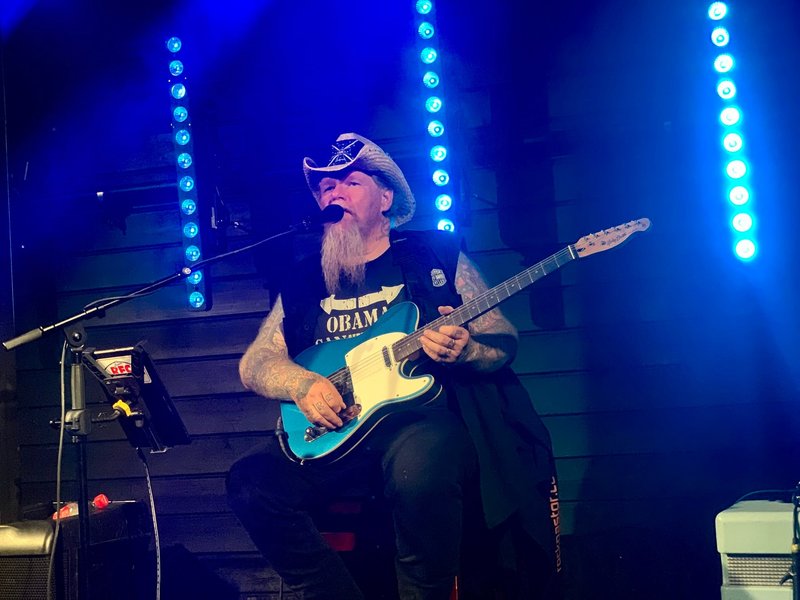 Not only the 50 years celebrations are special. We also have our bus. The first summer when we are going to tour around in our Gospel Express bus and take the message to the people where they are. This is very exciting and we are excited about the places we are going to visit this summer.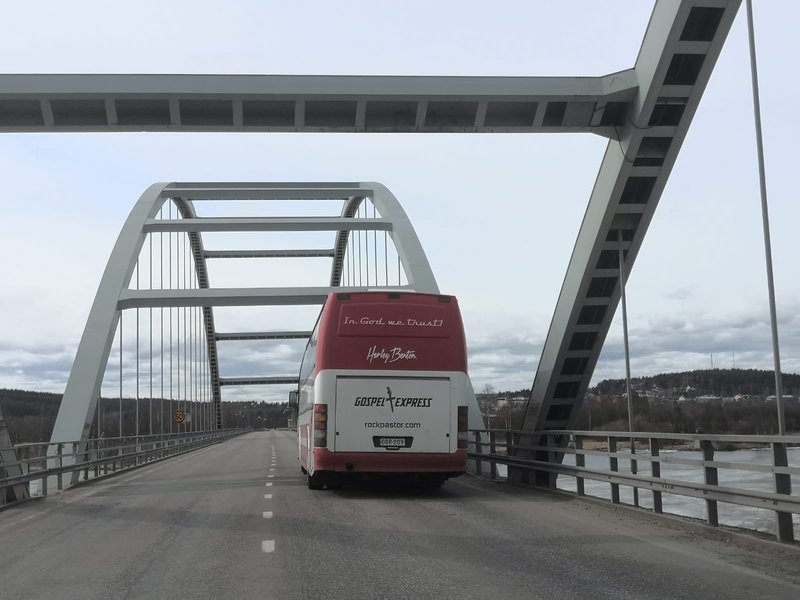 We leave home, June 28th and we start doing outreach in Hälsingland, Sweden right away. From Hälsingland we are heading towards Lidköping where we are going to be two days at the Big Power Meet after a two years break because of the pandemic. The same Saturday and Sunday we are invited to a blues festival in Åmål, Sweden for the first time. Very exciting.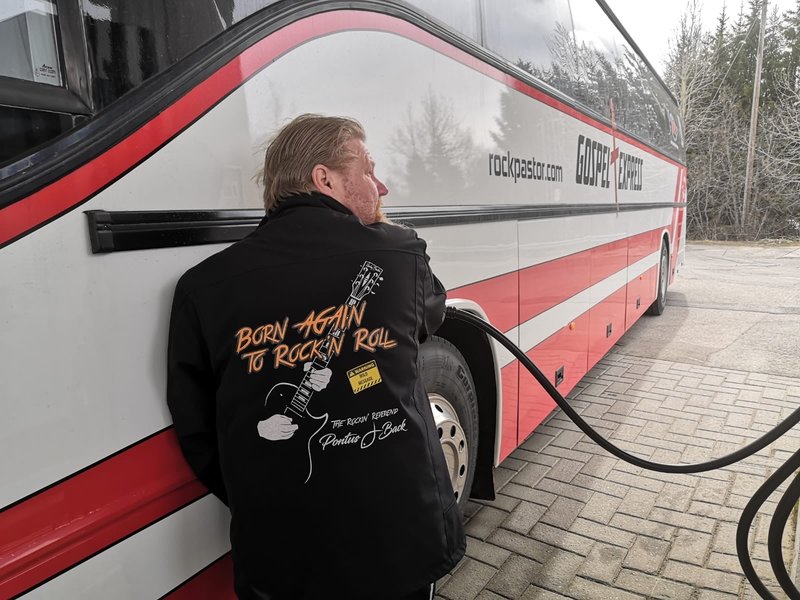 Then it is time to drive to the county of Småland, do outreach there as well as be at Trosgnistans summer conference. On our way up north we are stopping by in Viksjö at Mat & Nostalgi. It has been a tradition to visit that place every summer. Last summer we actually saw people receive Christ into their hearts there. We are still planning on the last week of July and our hope is to find a place at the Motorweek that is held in Lycksele, Sweden.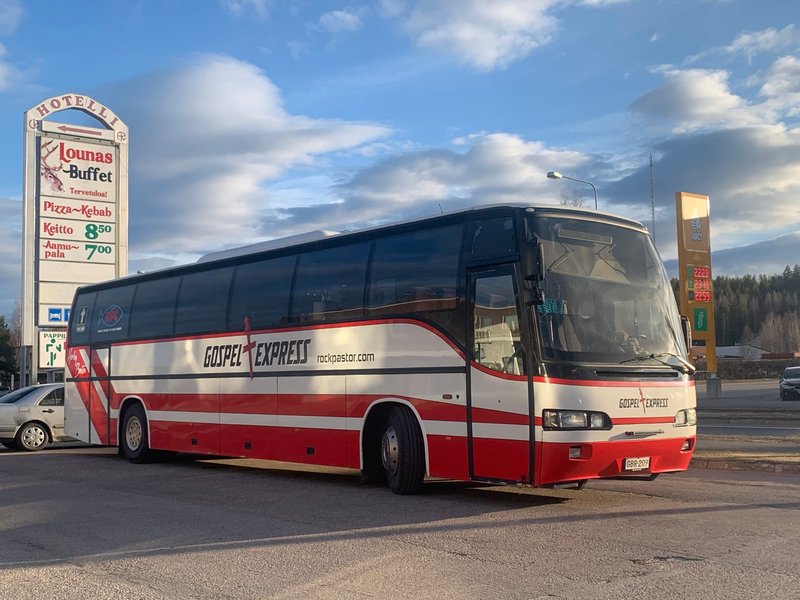 From Sweden we are heading back to Finland at the northern border. We start our missions in Meripuisto in Kemi, July 30th and we are still working on filling the days in northern Finland. New for this summer is also eastern Finland as we are going to be in Kuusamo, August 7th, in Kuhmo, August 12th and we end the summer tour in Mäntyharju together with CMA (Christian Motorcycle Association) August 13th and August 14th on my 50th birthday. A very happening summer missions tour and we stil have dates to fill but we are getting there.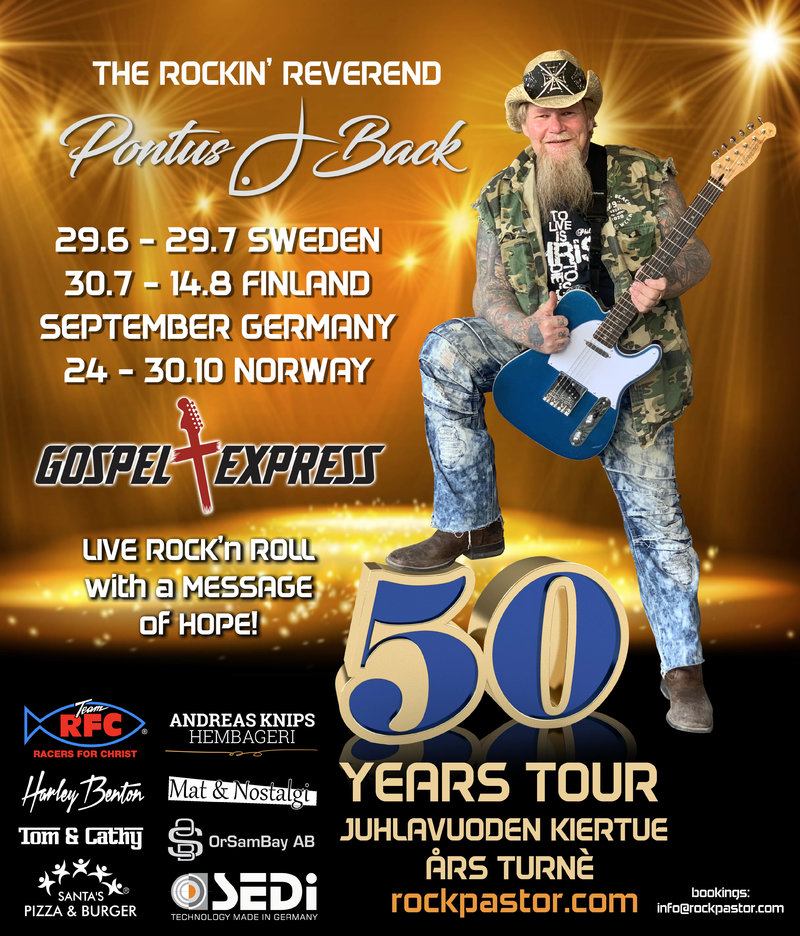 Gospel Express is going to roll around 4000 kilometers during this time and this means around 1000 liters of diesel. We have expenses and we are currently looking for partners for the summer. We still have a few very interesting sponsorship packages for companies to help us cover the diesel cost. Anyone who want can help us out to bring the good news about Jesus Christ to the highways and the byways. That is what it is all about. it is all about Jesus and without Him I would not have come this close to 50. For God there are no hopeless cases.

God Bless You All!