Dear Friends,

Our journey has started and we have now been on the road for a week. We left home Tuesday afternoon last week and took the ship from Vasa, Finland to Umeå, Sweden. As we had the parrots with us we had a cabin and the new ferry is really convenient.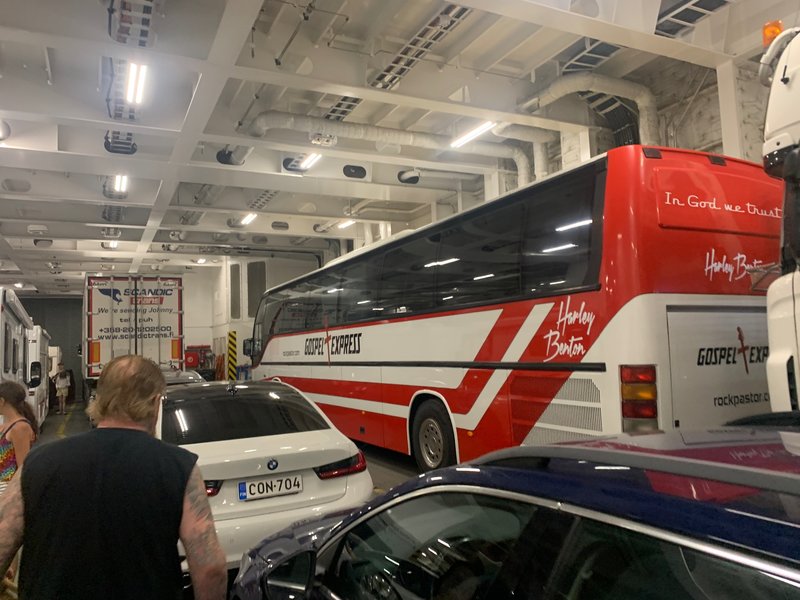 We arrived safe in Umeå and drove down to Runemo in Hälsingland. We parked at our Runemo home, outside the Betel church. We had a hot day in the bus but the last hour we had heavy rain and thunder storms. It was pretty refreshing after being so hot for a longer time.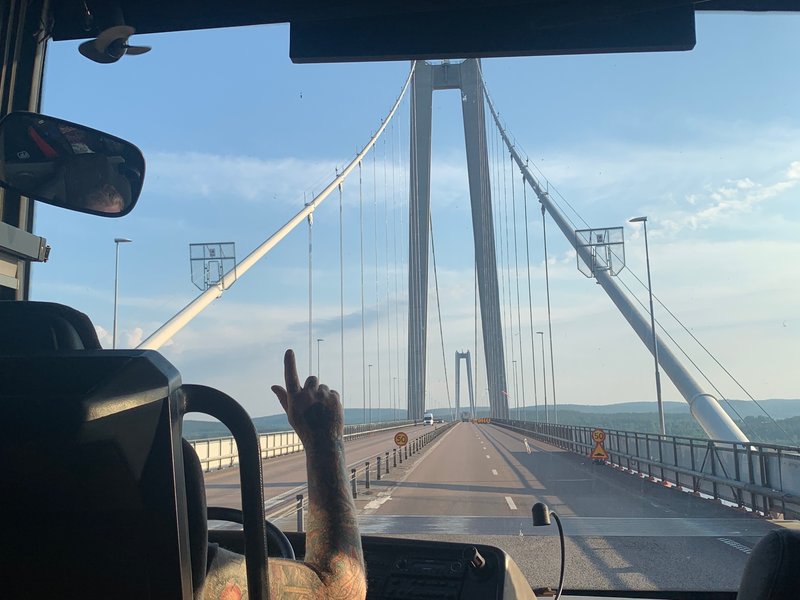 Wednesday I felt that a tooth was aching so I had no other option than set up an appointment with the dentist in Bollnäs and have the tooth pulled. Same thing happened last summer during the tour. I hope it wont become a tradition as I will run out of teeth.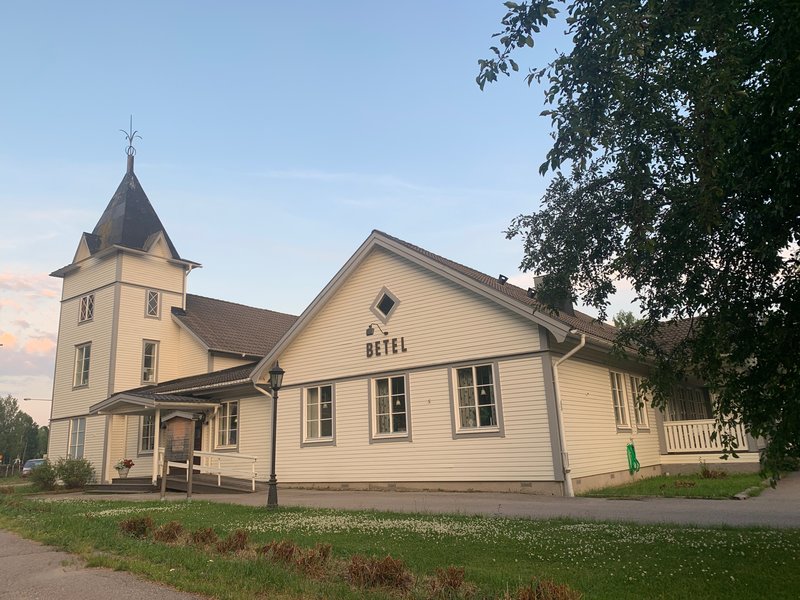 When we come to Runemo it feels like coming home. It is a wonderful church and I really love the people there. The Duveskog brothers are such wonderful people who seems to believe in what we do. They had set up three days of ministry for us.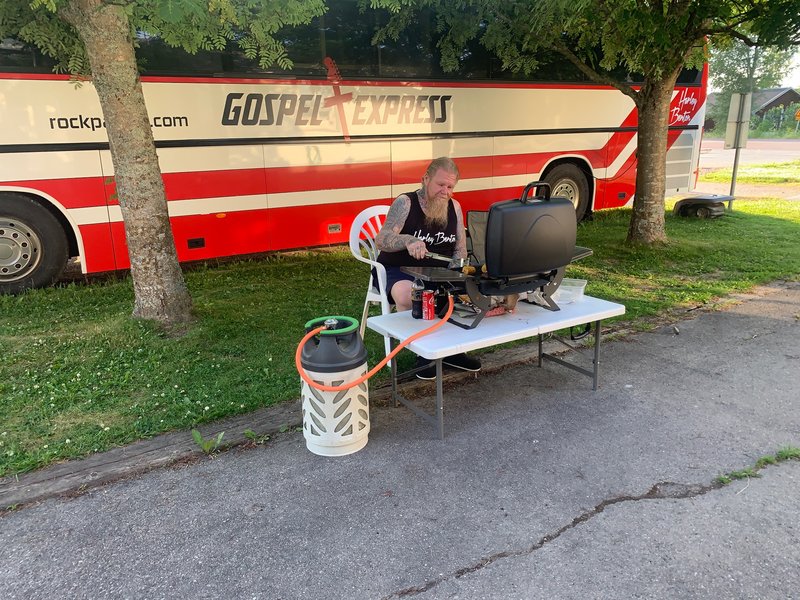 Friday evening we were outside the missions church in Bollnäs. It had been raining but the sun came out right in time so we could be outside. We had a very blessed evening.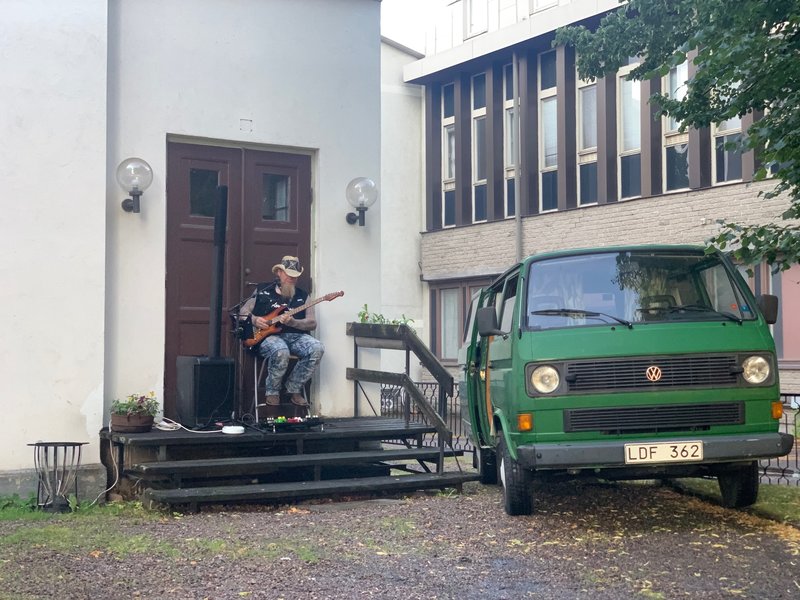 Saturday evening we had a concert where I shared at the Vevlinge campground and first I thought that no one would show up but we had a nice crowd and what touched my heart was a man who walked up to me with my book in his hand. A priest had given him my book and when he was released he had counseling and is now a brother in the Lord. I love reports like this.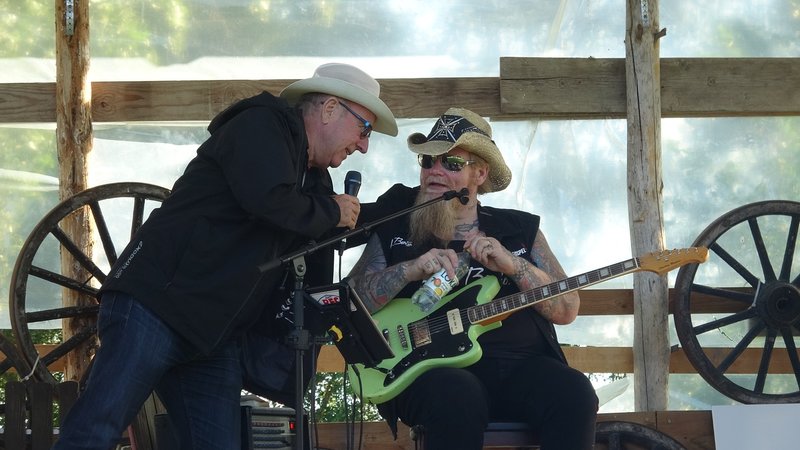 Sunday morning I had the privilege to share at the Sunday church in the chapel at Vevlingle campground. During the summer months all churches in Bollnäs are having church together and it was a blessed time. Both Saturday and Sunday I had two different nurses that could verify to the crowd that it IS a miracle that I am alive. The testimony gets more power when someone who is speaking about the miracle Jesus did based on their profession.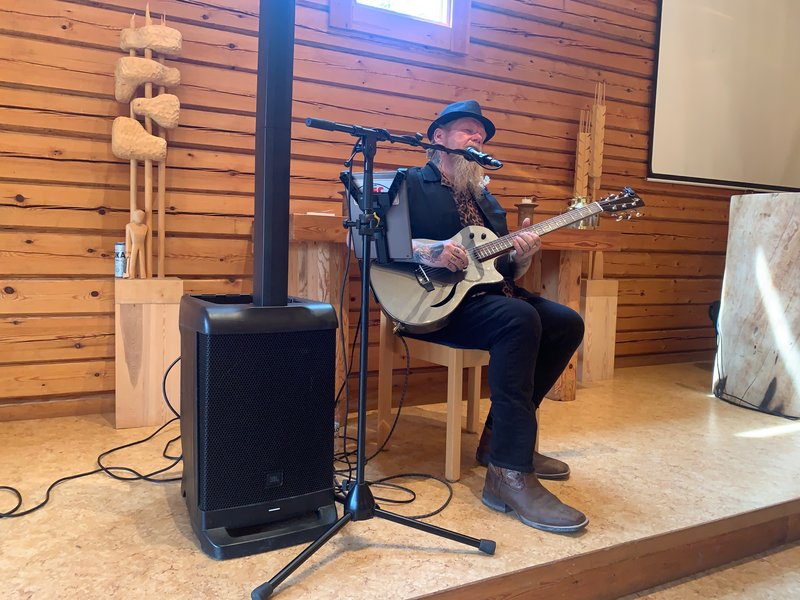 Monday and Tuesday we were in the park in the heart of Edsbyn. Monday the weather was not on our side so we did not have many people but we did what we came there to do.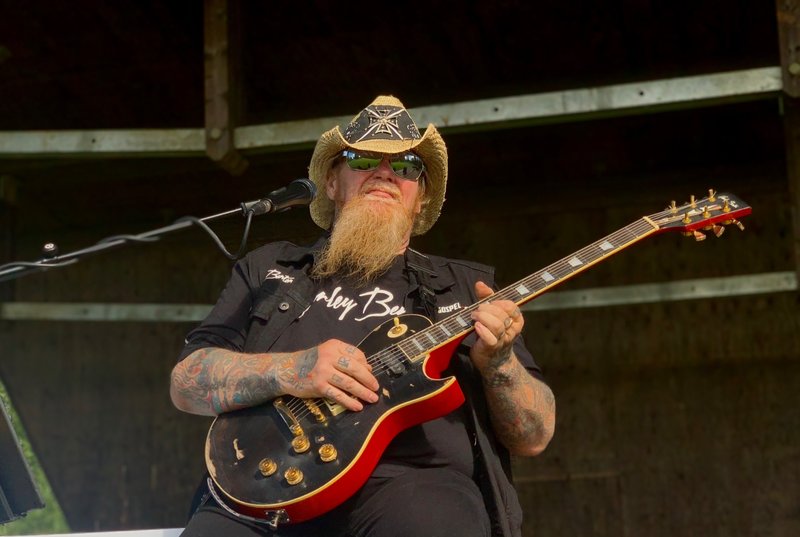 Tuesday was way better and we had a good crowd. Our friends from Metal House Cafe were there selling food and drinks and people seemed to enjoy the park…. until the rain came. I did two sets before the rain and waited until it stopped. Then I did two more sets and when we were done we packed our gear and left the area.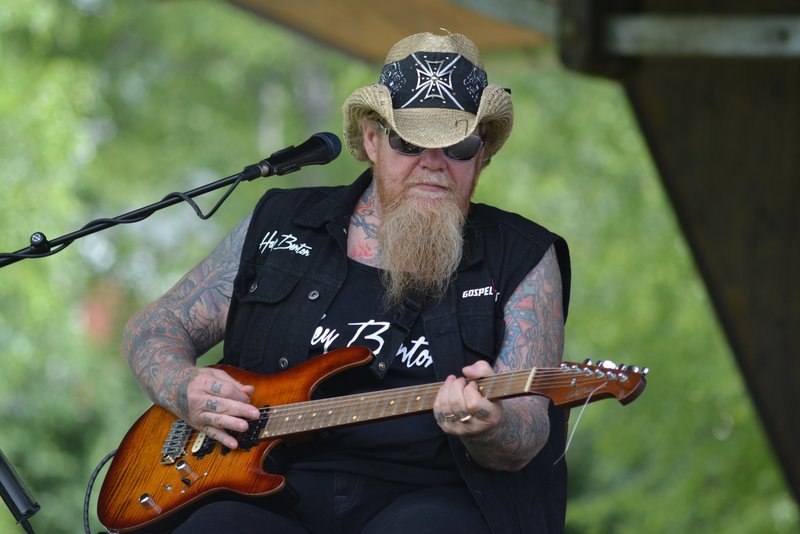 During the days here we have had much fun and I have been walking to the lake where I have been swimming. Very refreshing and good exercise. Thank you all in Hälsingland for being part of our 50 years Gospel tour. We love you all!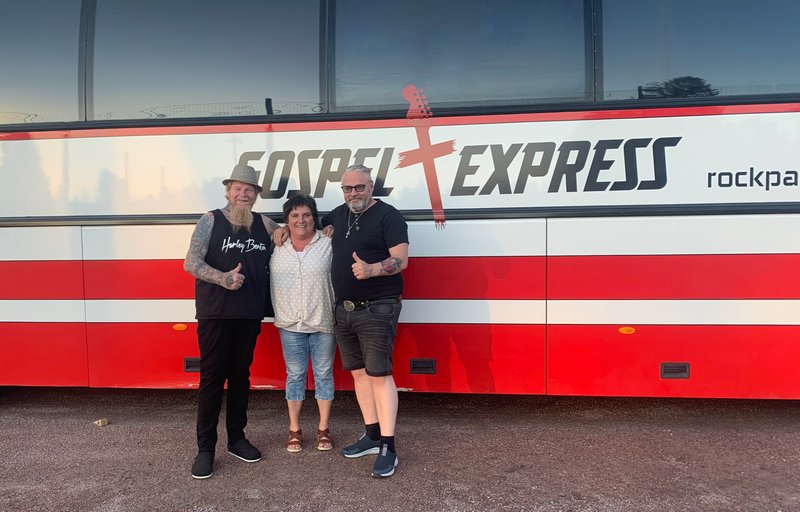 Now we are at Riddarhyttan three hours south at a campground. From here we continue to Lidköping and Big Power Meet, Thursday and Friday. Saturday and Sunday we are in Åmål serving together with the local churches during the Åmål blues festival. We have some changes in the calendar due to a human misunderstanding. Wednesday July 13th we are at Klintagården on Öland, an island right on the east coast of south Sweden. This will be our first time there. We are still looking to fill up that weekend before we are heading north.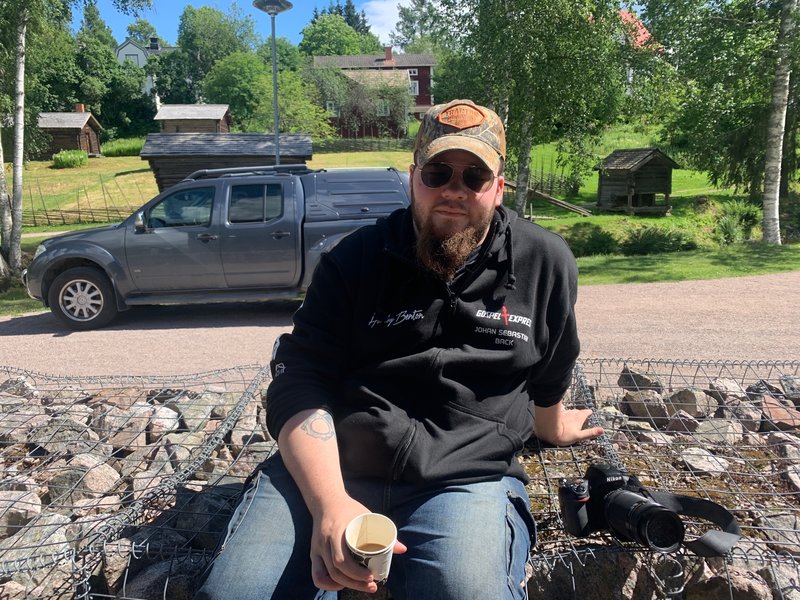 It feels good to be on the road again and we are a good team with Sebastian and our parrots. This was just our first week and we still have one and a half month on the road. Keep us in your prayers. Nothing is easy but sharing the Gospel is a privilege.

God Bless You All!