Dear Friends,

We are in the middle of one of those "once in a life time" journeys. Since last time feels like a long time ago. We have had such an amazing trip with so many different ingredients. After our days in Hälsingland (last post), we came to Lidköping where we parked behind the local Pentecostal church. We were there for the first Power Big Meet since the pandemic. This was also the 43rd Power Big Meet.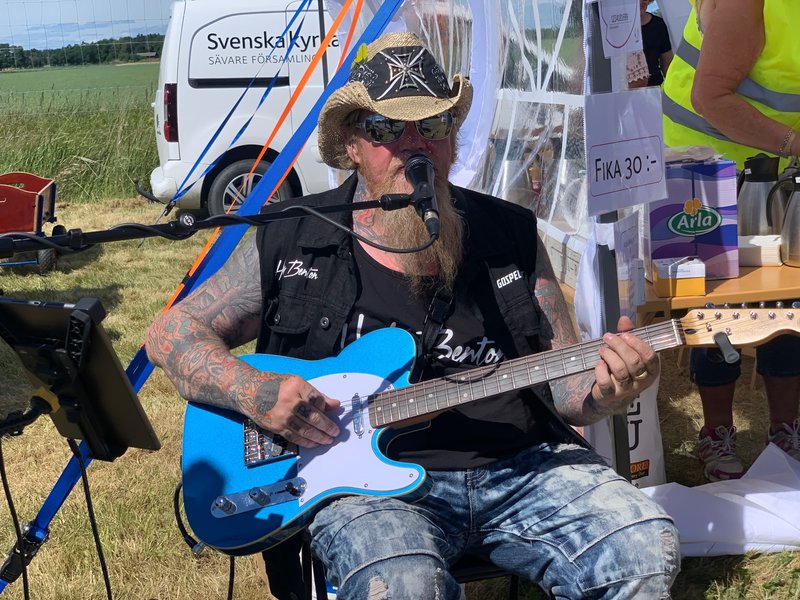 On Thursday we set up at the airport on the actual event area together with other vendors. It was a hot day and I sat in the sun playing music, giving away books and talking to people. We were there with all the churches in the city and they served coffee in the tent next to where I was sitting.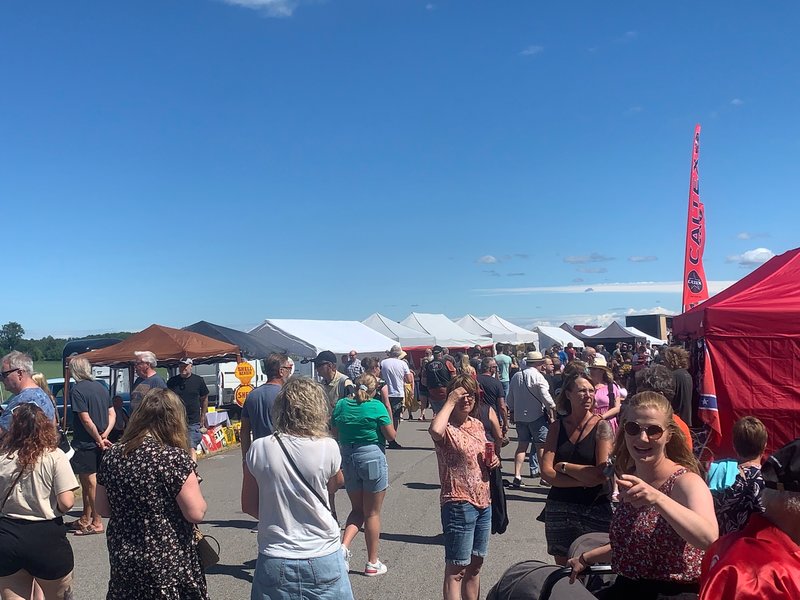 Friday was way more people and even then the weather was hot. It has been a hot summer but we have also had some rain. Power Big Meet was good. We had very good discussions with people and we gave away many books. We printed up 1000 books about my life to give away to people.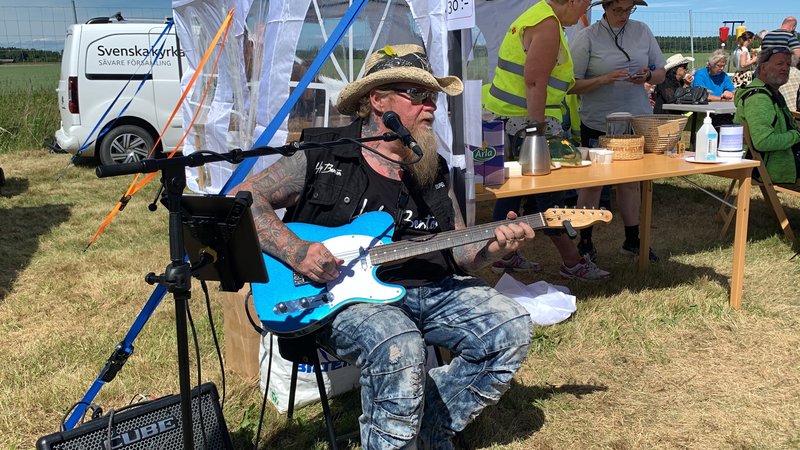 On Friday when we were done at the car show we got escorted by the police back to the bus. The town was packed with old American cars during the cruising. We managed to get the bus ready very quick and we hit the road as fast as we could so we could exit the town.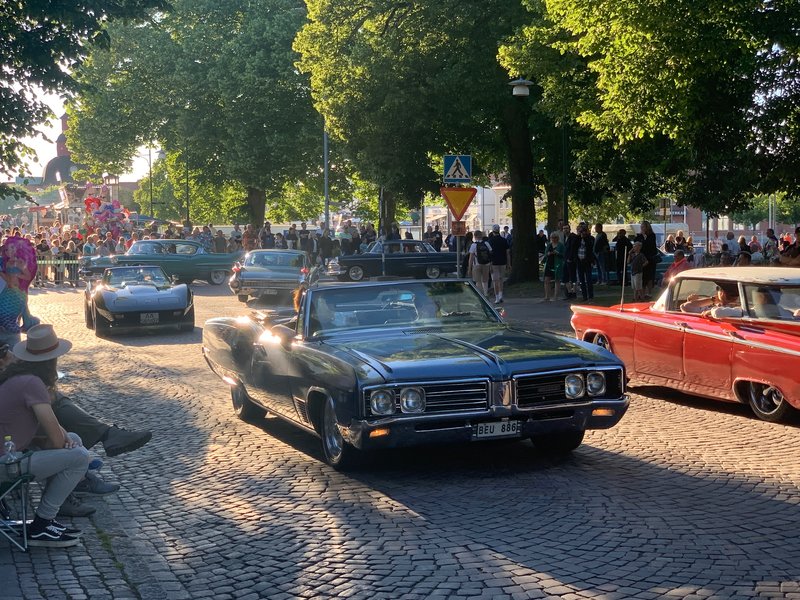 We arrived in Åmål later the same evening and parked outside one of the local churches. This was our first meeting with our brothers and sisters there and it felt good. Felt like they had been praying for our arrival and the days to come.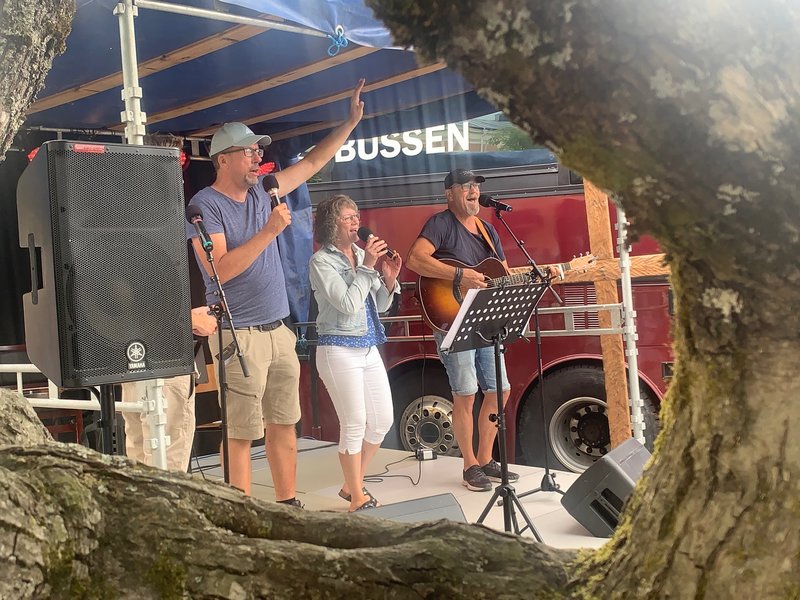 Saturday noon we were taken to the mail square of the smal town Åmål. The same weekend there was a very popular blues festival so the town was packed with people. The churches had a stage on the main square and four one hour sets of music and testimony during the afternoon and evening. It is a long time since I had such a crowd and they were all listening and interested. This was what I needed.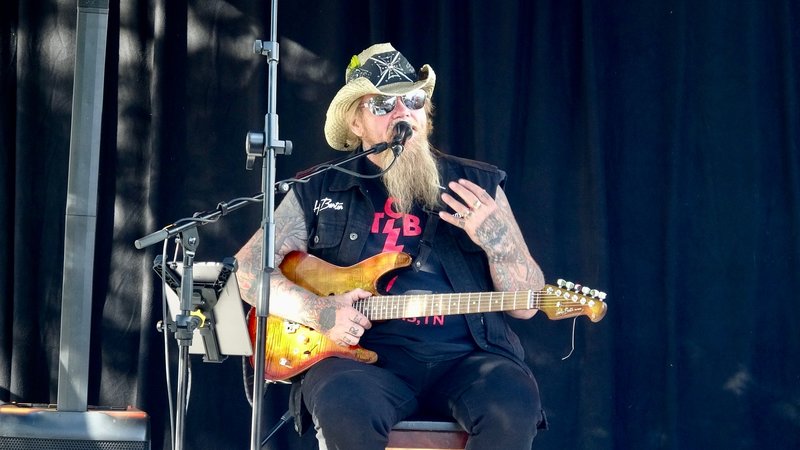 Sunday morning the churches gathered at the same place for Sunday church and I shared my life with some music. This was the beginning of something new, something fresh. In Åmål we gave away at least 350 books to people who asked for a book. I mean people wanted to know more and by reading the book there will be no doubt that Jesus is alive. Everything was well organized and the churches did a fabulous work.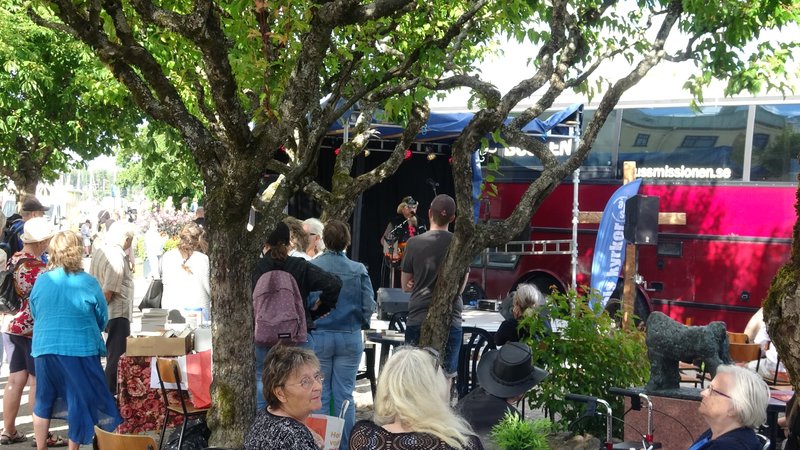 After church we headed south and arrived at Rydaholm the same evening. There we picked up our new friend who does not have a name yet. Since one of our parakeets died a while back we needed to get another one to make two pairs. We stayed the night at a beautiful place. Thank you Rydaholms Frikyrka for letting us stay there.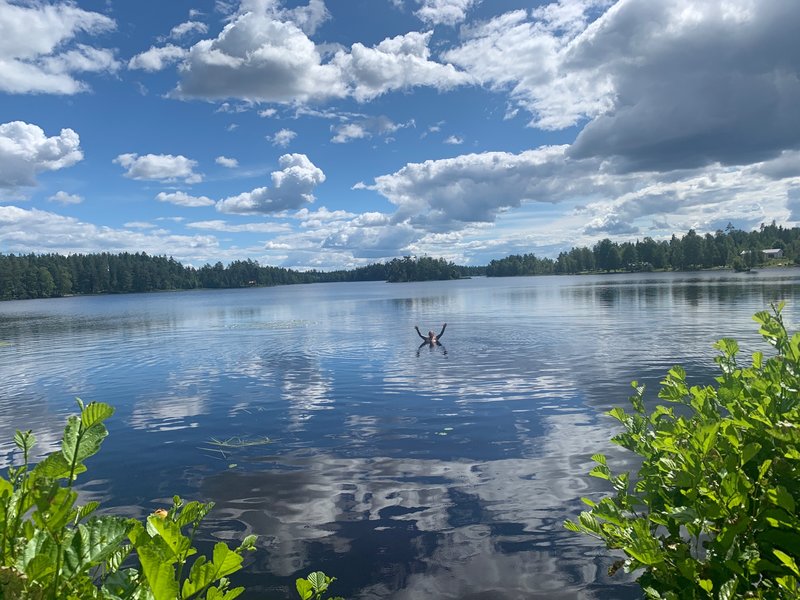 Our next new place to visit was the island Öland, outside the Swedish east coast. Such a beautiful place and we had managed to set up Wednesday evening for music at a popular camp ground. I needed those few days off and there was a church at Klintagården as well. I attended chapel Tuesday evening and it was just so wonderful to sit there and just listen. So peaceful.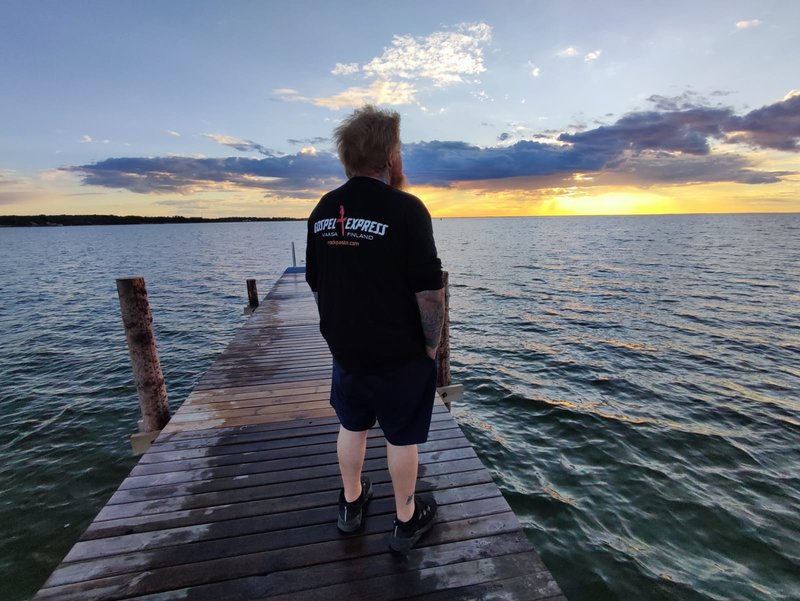 Wednesday was hot, we moved the bus upon a little hill and I set up my stuff. I did three sets of music and the last hour was more like a service where I shared my testimony and spoke about Jesus. Today I know that it was well worth the stay and new connections are made. Thank you brother Ronny for your phone call today.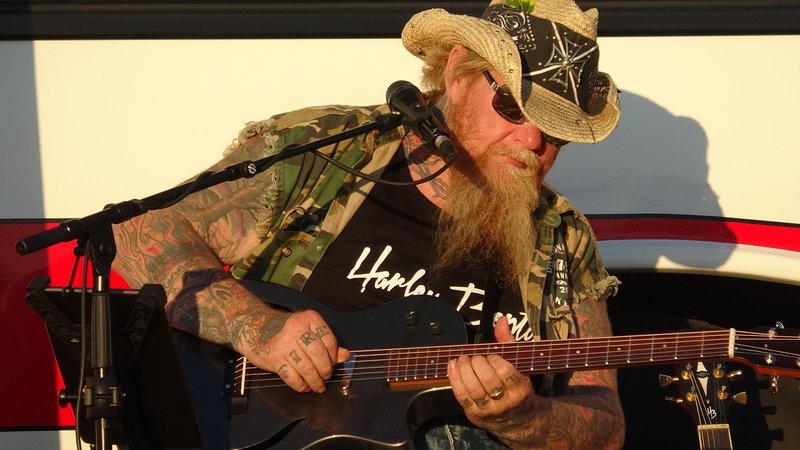 We left Öland Thursday and we are now up in Viksjö at brother Stefans Mat & Nostalgi. A place we visit every summer. We are catching up on schedules, administration for coming tours as well as the rest of this one. Been a couple of frustrating days. I am not a fan of people not responding to e-mails or messages. To me communication is the most important thing in ministry, especially when you work with other people, churches and ministries. I was ready to throw in the towel and go home but then I received a phone call today from brother Ronny and that just inspired me to keep going.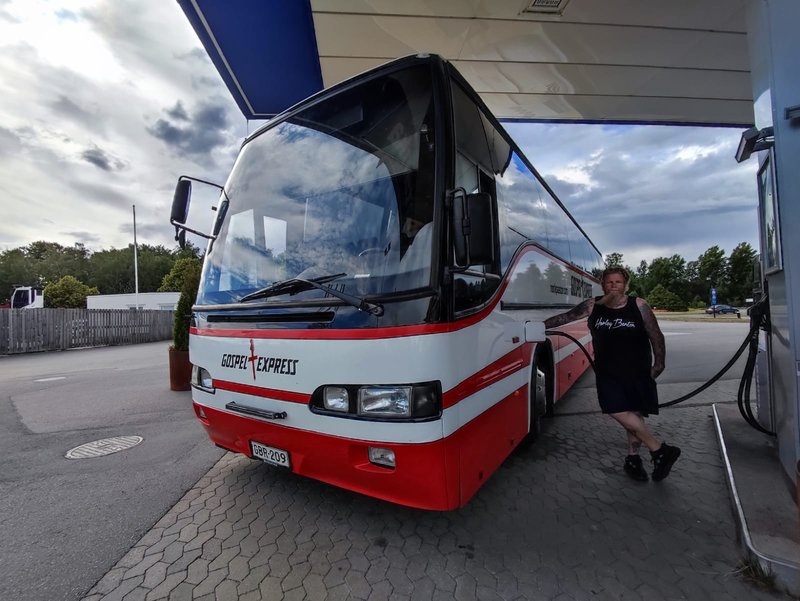 We still have almost one month left of this tour. This Wednesday we are here in Viksjö on the Car cruise inn. From here we drive to Lycksele for the Motorweek there and we are going to be there for some days before we move to our last destination here in Sweden. Our last stop is in Piteå on their big town festival and we are looking forward to be in Lycksele and Piteä. After Piteå we continue in Finland in Kemi, Pello, Rovaniemi, Pelkosenniemi, Sodankylä, Kemijärvi, Kuusamo, Kuhmo, Kaavi and our last event is on August 13th with CMA in Mäntyharju. From there we drive home to celebrate my 50th birthday with the family.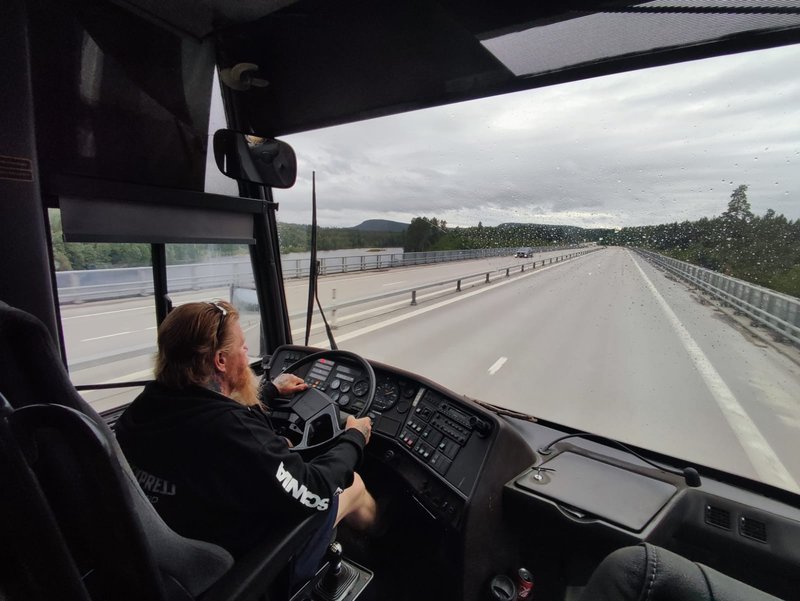 Soon I will start posting the dates for our days in Germany. We are looking at leaving Finland around September 5th and go straight down to Germany. We are still confirming dates but we are also looking at doing something in Sweden on the way back home to Finland. Thank you all for your prayers and support! Keep praying for us!

God Bless You All!