Dear friends,

Another week here in Germany is behind and we had have such busy but great time. I now realize how much effort and work our team here have put into this so I want to thank Thomas, Michael and Hans-Jurgen for all what they have done. Great work brothers!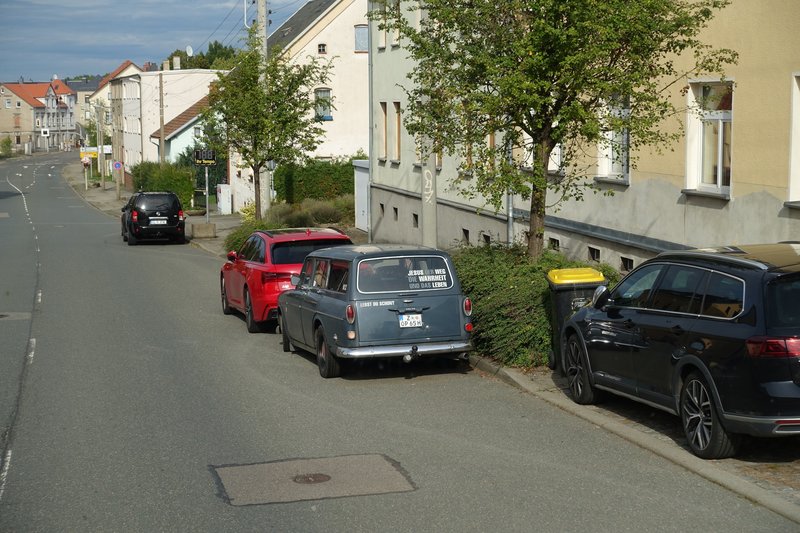 Last week we had Monday off and Tuesday we drove from Treppendorf back to Zwickau. The same evening we ministered at a Blue Cross meeting in Kirchberg that is something similar to AA or maybe more Celebrate Recovery. It was a wonderful evening and people got to hear that nothing is impossible for God! The red line this week has been on deliverance and all who have red the word of God knows that the one the Son sets free, is free indeed. I am not the only one who again have realized that there is something special in the song "I am free".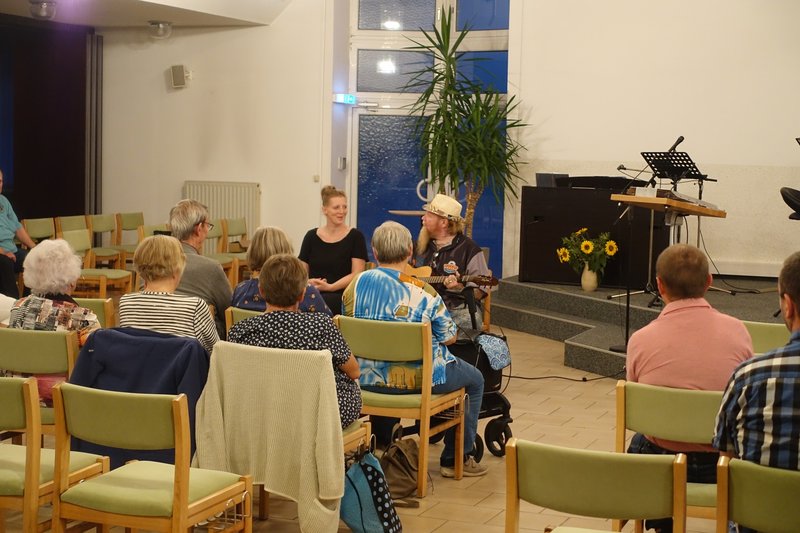 Wednesday we had another day off but still lots of things to do. This tour has been a little bit different since the team has been working on more or less a " last minute tour". Therefore it has been pretty hard but they have made it and I am proud of the team here. Day offs are not really day offs as we are still working on scheduling things for this tour as well as coming tours.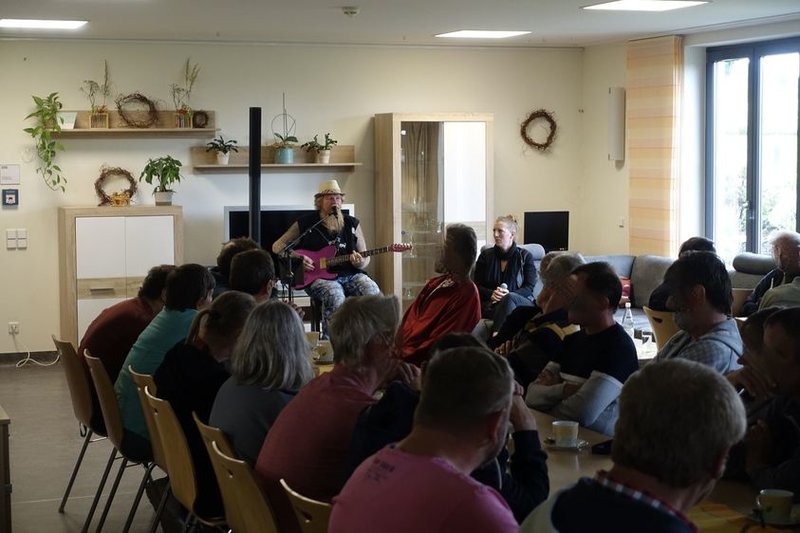 Thursday we visited a closed facility in Wiesen, for people who are there because of problems with alcohol and drugs. It was a good atmosphere and the room was packed. They told us about their work and it is always interesting to see how different institutions are doing their work. We ministered for one hour during their therapy session so it was mandatory to come. Thomas wife was a bit worried that I spoke too much about Jesus since it was not a "christian" place but the testimony, the music and the world of God was well received and we are welcome back next time we are in the area.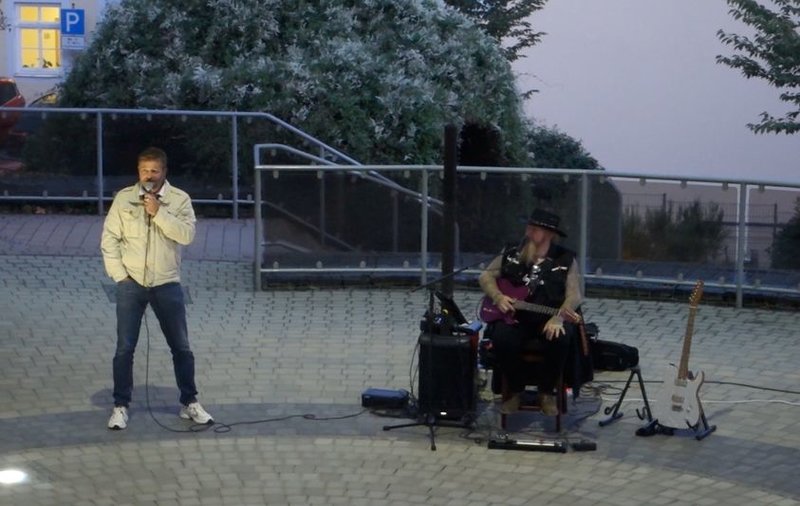 On Friday we drove to Lößnits. The streets where to small for the bus so we had to park the bus a bit outside the town center and take another car from there. This was also the first time I met brother Michael Schäfer who had come up from Stuttgart to do the translation work for the weekend. We had a good night, even if it was a bit chilly out. Brother Thomas escorted us to the next place and due to closed roads we had a very interesting adventure with the bus on small roads with road signs with weight limits on 2,5 tons. The bus itself is 13 tons. The roads were very small, or maybe tiny is a better word to describe them. Anyway we made it there and parked the bus and had a good nights sleep.



The following evening CMS, a group of Christian bikers had their event. The location was moved due to bad weather and we were inside a wonderful church on top of a hill in Ehrenfriedsdorf. The evening was wonderful. People both laughed and cried and again we got to see the Holy Spirit do His work during the song "I am free". It is not only drugs and alcohol that can come between us and God. There are so many other things people need to be delivered from and God knows all our hearts. Thats why I never ask anyone to raise their hands or stand on their head if they want to give their lives to the Lord. It feels more natural to just tell them to open up their hearts for Him, ask for forgiveness for their sins and make their decision to follow Him. It was such a blessed evening.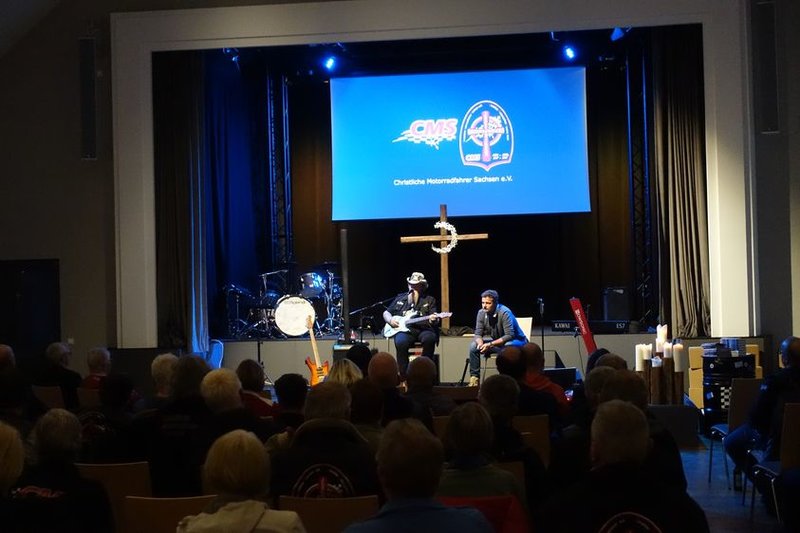 Sunday morning they ended their Biker meet with church and I got to sing some songs and talk about the songs. Again we saw people touched during the song "I am free" and I personally believe that God did things in peoples lives. Not only because I could see it with my own eyes but because of all e-mails and messages we have received during this week. Those are such encouraging to get and to read. They gives us power to keep going on.



We drove from Ehrenfriedsdorf to Zwickau where we parked the bus and went with brother Thomas car to a old timer tractor event in Niedermülsen. Again things changed due to bad weather and we were inside a beautiful restaurant. I started off with some rock and roll, people liked it. Music is one of our main tools. In the second set I went with a more deeper approach and sang songs from the "Stormy Waters" album including "I am Free". Again it happened. The Holy Spirit touched people and the atmosphere in there was something else. We had a really wonderful time in the presence of the Lord. It is in His presence miracles take place.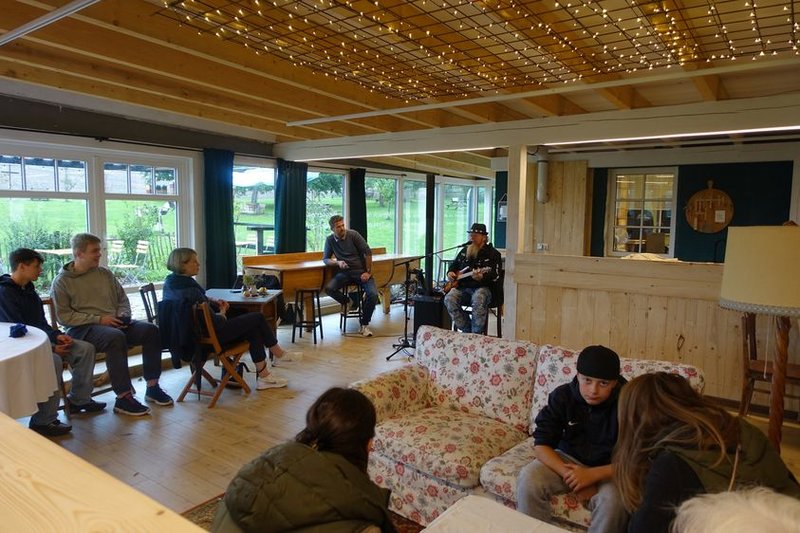 Looking back at what God has done in peoples lives during last week I am personally very excited to enter into the last phase of this unique missions trip here in Germany. Tomorrow we are starting our journey up north and below you see the locations where we are going to be. This has sure been a different journey in many ways but it has been worth it all. It has not been easy but God is good and this would never have been possible without our team here in Germany and YOUR prayers. The tour continues…

God Bless You All!


The tour continues

22.09.2022 Fußgängerzone
1:00 - 18:00 PM
Mühlenstraße Denkmalplatz
26789 Leer
Germany

23.09.2022 Teen Challenge Emsland
11:00 AM
Westweg 61
26907 Walchum
Germany

23.09.2022 Christus Kirche Dörpen
19:30 PM
Hauptstraße 88
26892 Dörpen
Germany

24.09.2022 Christengemeinde Nordhorn
19:00 PM
Stadtring 44
48527 Nordhorn
Germany

25.09.2022 Riverside Church
10:00AM
Bahnhofstraße 14
26826 Weener
Germany