Dear friends,

The spring is here, especially here in Germany it is almost summer. Right now we are in our Gospel Express bus parked outside a church right outside the town Zwickau that is part of the former DDR.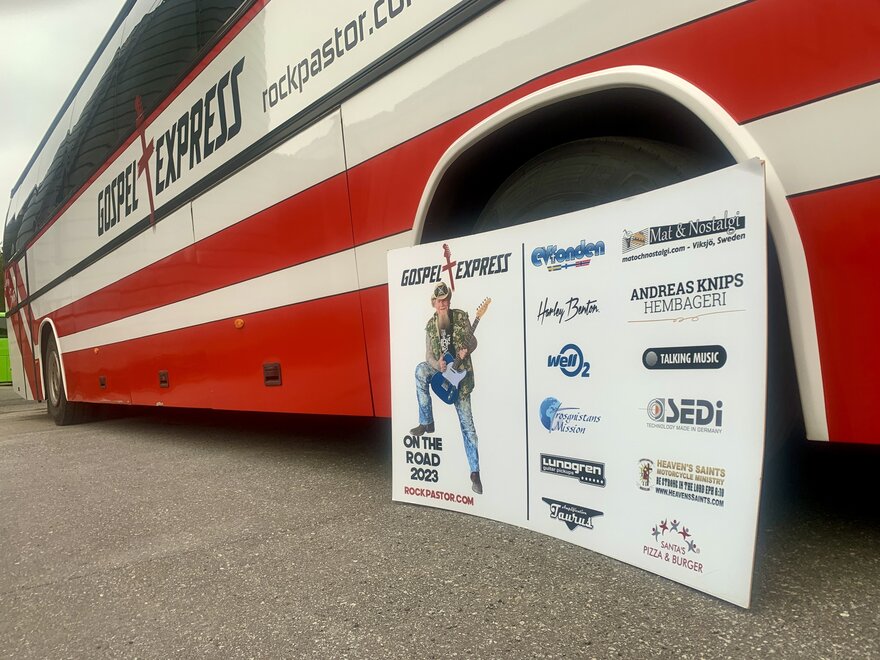 We left home in the morning Tuesday 25th and drove down to the harbor in Helsinki where we boarded the 30 hours long ferry ride to Travemünde, Germany. We did not manage to leave on scheduled time but we made it there one minute before they closed the check in and we could more or less just board the ship.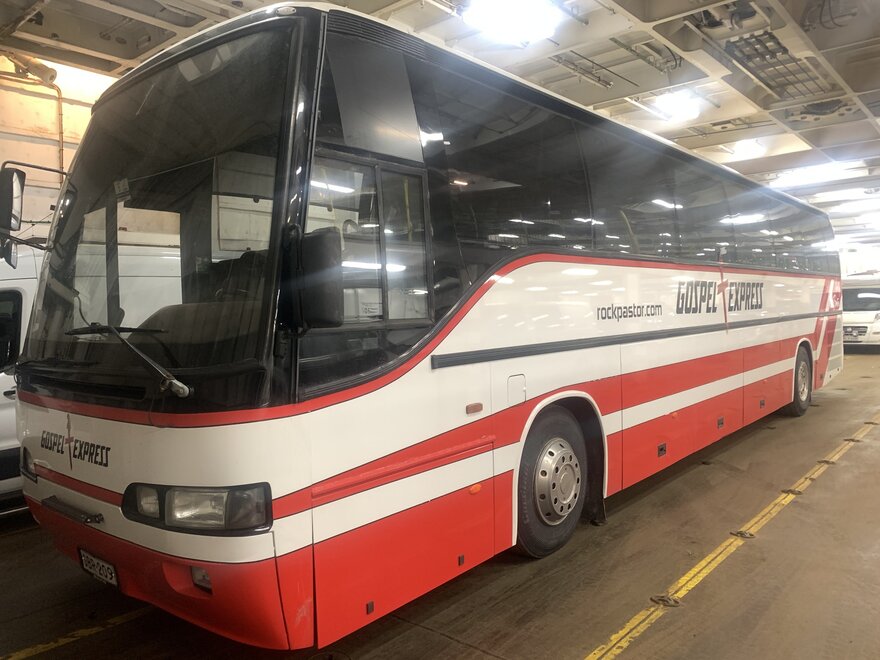 The ferry ride is as it use to be, long and boring. Glad we at least had a cabin as we are traveling with our three parrots. We met some people on board and did the best of the 30 long hours. After all it went smooth. Had some good talks with some people as well.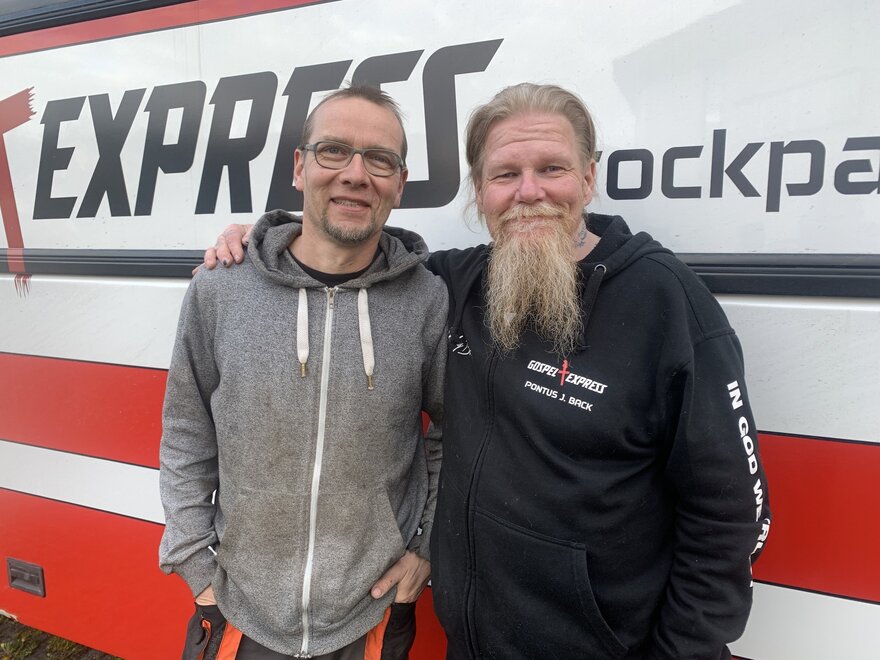 From Travemünde we drove straight down to Zwickau, where brother Thomas welcomed us and showed us where to park and plug in the bus. At this point we had driven 1000 kilometers and spent the 30 hours on the ship so we were tired and decided to rest that day. It is always good to come in earlier so you can rest and get prepared as well as it is good to have extra time if something happens on the road.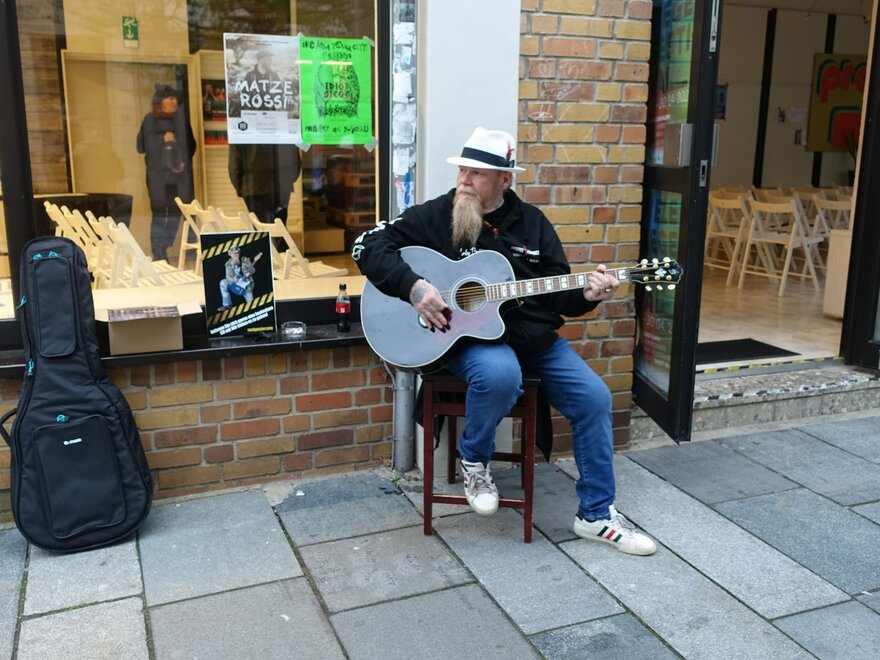 Saturday evening we did our first small outreach when I played guitar, sang and shared my testimony on the street in the heart of Zwickau. It was something we did not plan to do but God opened this door.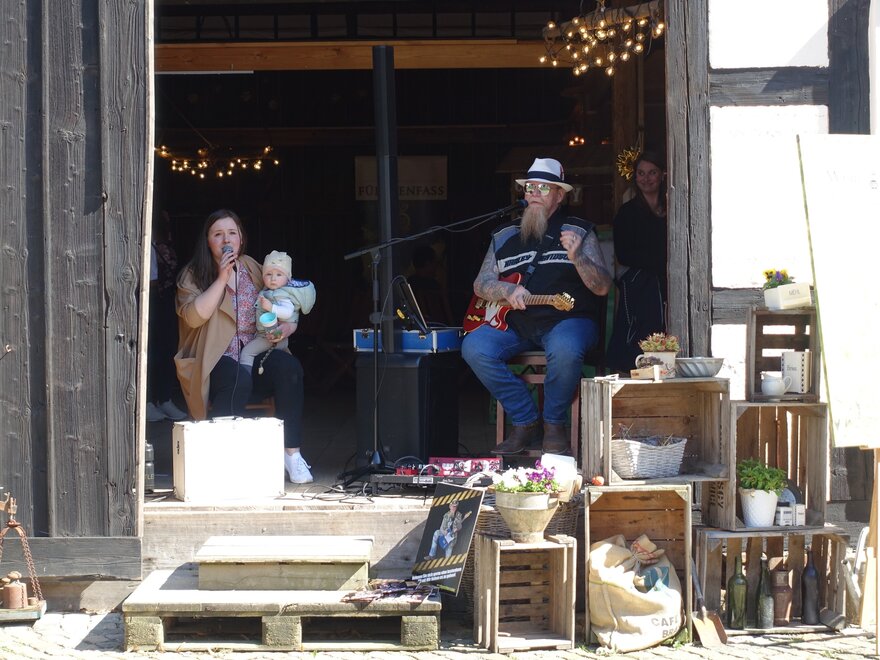 Sunday April 30th we ministered and played at the farm Das Genusshof in Mulsen on their springfest and it was a sunny and wonderful day. Lots of people and we got the cd:s that we gave away. It seemed like people were open to hear about life after death.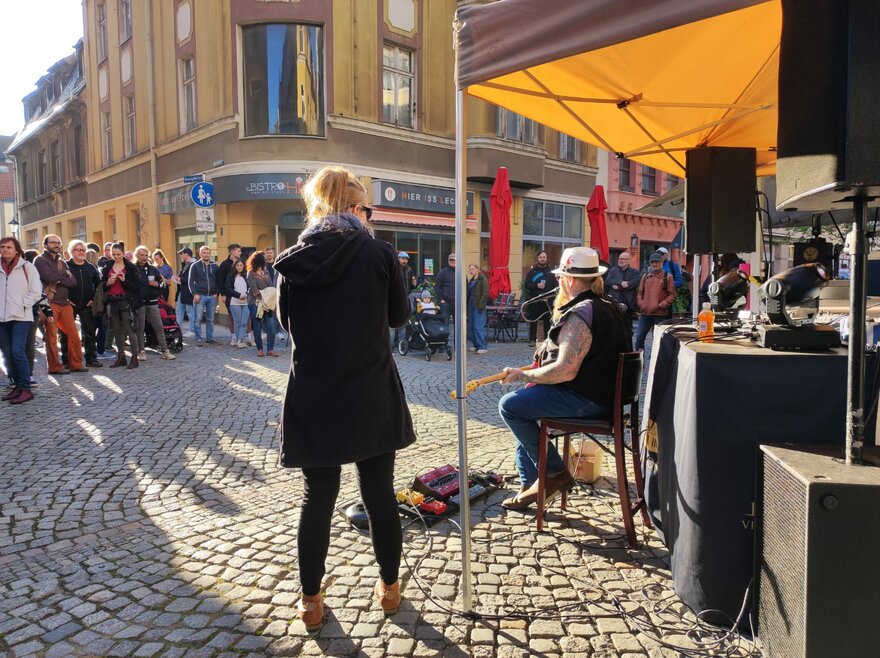 The same evening another thing opened up and we return to the street festival down town where hundreds of people were gathered to party. This is a very special weekend here in Europe, when April turns to May. We got a spot on one of the "stages" for half an hour and it was one of those times when you just plug in your gear and start to do your thing. The sound could have been better but it was such a privilege to have hundreds of people listening, not only to the music but also to the most important part, the message. I think it was very clear in my message right there and then that Jesus is the only way to heaven.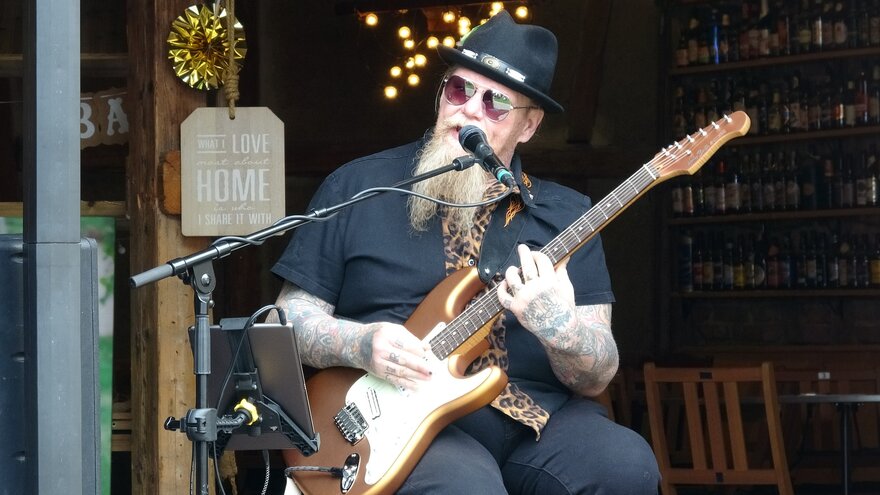 On Monday we continued at Das Genusshof in Mulsen. Again the weather was on our side and we got to play music and share the good news. It was really a blessed day and I do not know how many cd:s with a booklet filled with hope we gave away these days but the box is getting lighter. After we were done we drove back to the church in Zwickau where we now are parked.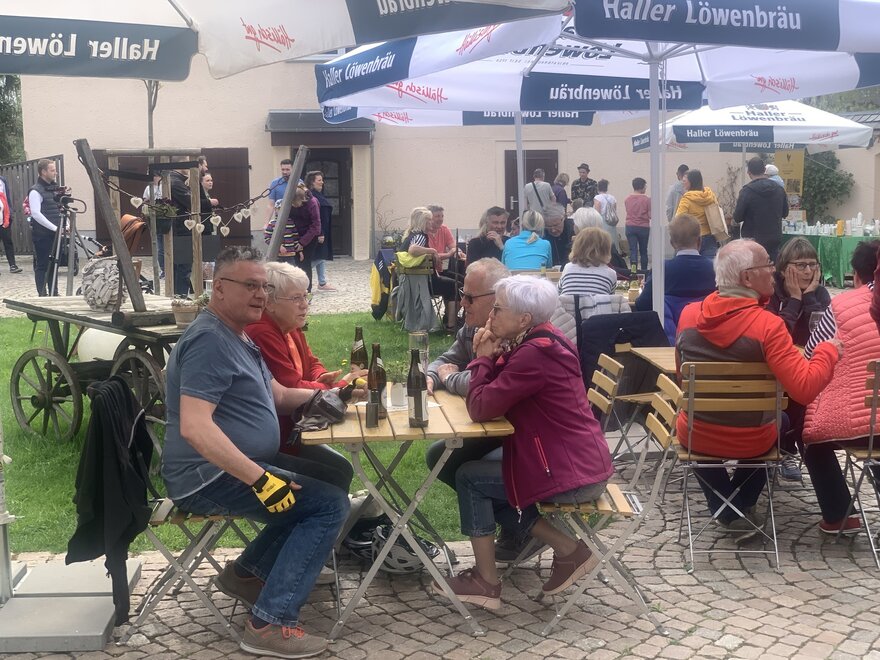 Yesterday was a day off so I decided to take a walk. I was walking along a beautiful river to downtown and continued through a big park with a beautiful lake. While I was walking my 10 kilometers I felt that I am so thankful. I am so blessed as it is a privilege to share the Gospel in this area. During my walk I saw many contrasts and still the formed DDR can be seen. You can tell that there is a history in this area but also that things are changing to the better. No matter how good or or bad it is, the most important thing is that people receive Jesus Christ into their lives and that they walk with Jesus in their hearts.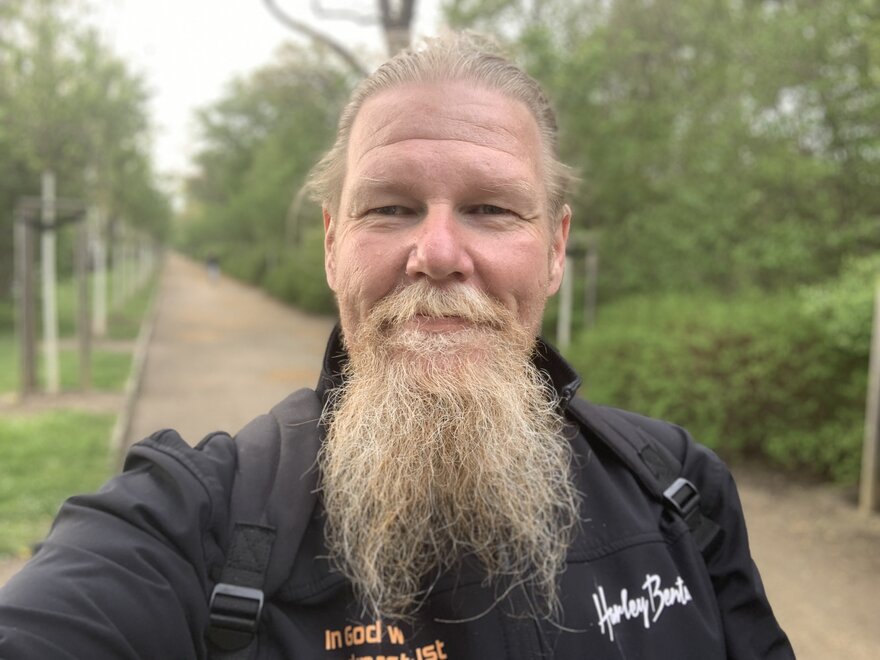 Now we are preparing for another church in Chemnitz tonight and tomorrow another farm. We have just started and we still have two weeks to go. We are excited but also sad that we did not manage to get the dates we had planned in the northern area of the country. This means that we are returning home earlier than planned and we have to take different route home as the ship straight to Finland is ridiculously expensive right now. We hope and pray that God will provide for all our needs.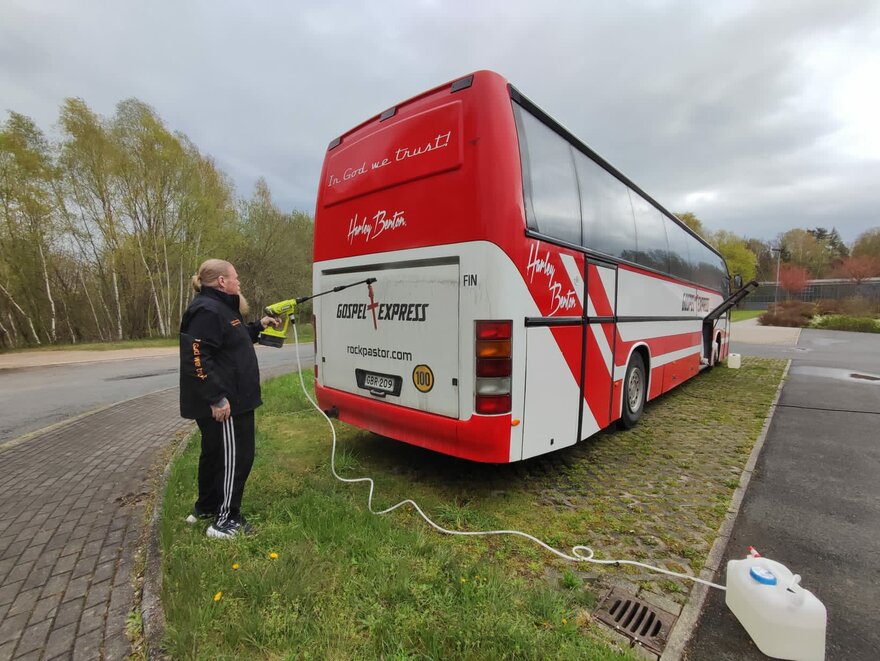 All the dates are in the calendar on this page. Also the dates for our summer tour in Sweden. We are still booking dates in Sweden and we are excited. If you want to help our mission you can use the address
donate@rockpastor.com
on PayPal. Thank you all have been helping out this far and praying for us. Without you nothing of this would have been possible. This is something we do together, for the people!