Dear friends,

It has been a while since I had time to do an update. We have been very busy on the road as well as doing coming episodes for the TV program that premieres on Kanal 10 Norway, December 1st. We are also constantly working on new videos for "The song of the week". We have now been in Germany for 10 days and so far it has been very good.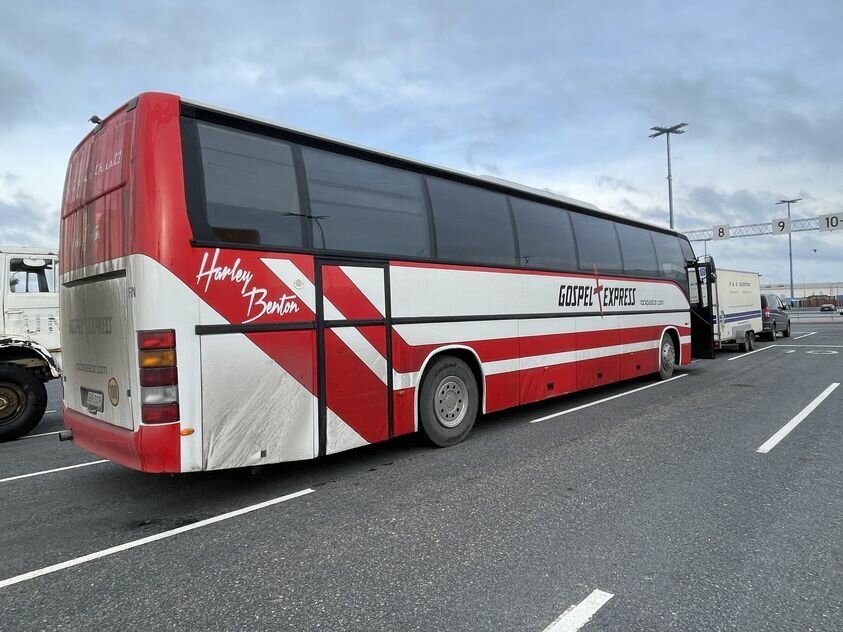 We left Finland with Finnlines on November 3rd and they took such great care of us so we decided to give back with a short video of their great services. So many times people just look on the ticket price but we have compared other options on our travels to Germany and it would be way more expensive to drive the other routes, so Finnlines has taken us here safe'n sound. Thank you Finnlines!

We drove down to Nurnberg where we stayed at the same campground as last tour. The location was good as I only had five minutes to the dentist. It is such a blessing to have a brother in Christ here who is a dentist and making new teeth for me. I have had dentures for at least 20 years now and now I am blessed with implants that will be ready before we leave end of this month. Thank you so much brother Henoc for your investment in the Kingdom of God and my mouth! We love you!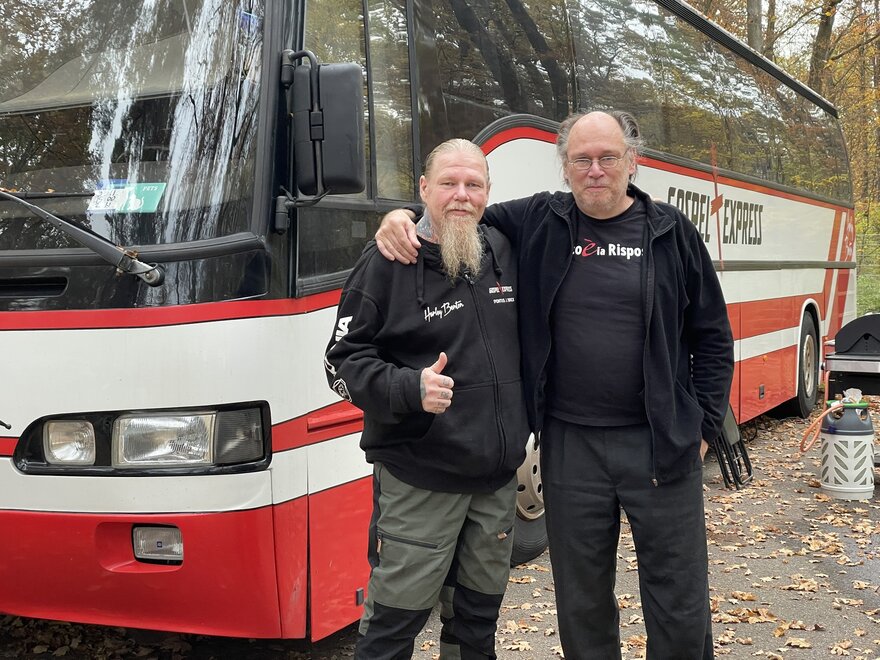 During our days in Nurnberg we also met the publisher Thomas Mayer who is working hard on the book. It will be an updated version of the new book and I am excited to finally get it published in Germany. We are also working on other languages, including English and Italian. All this are prayers being answered.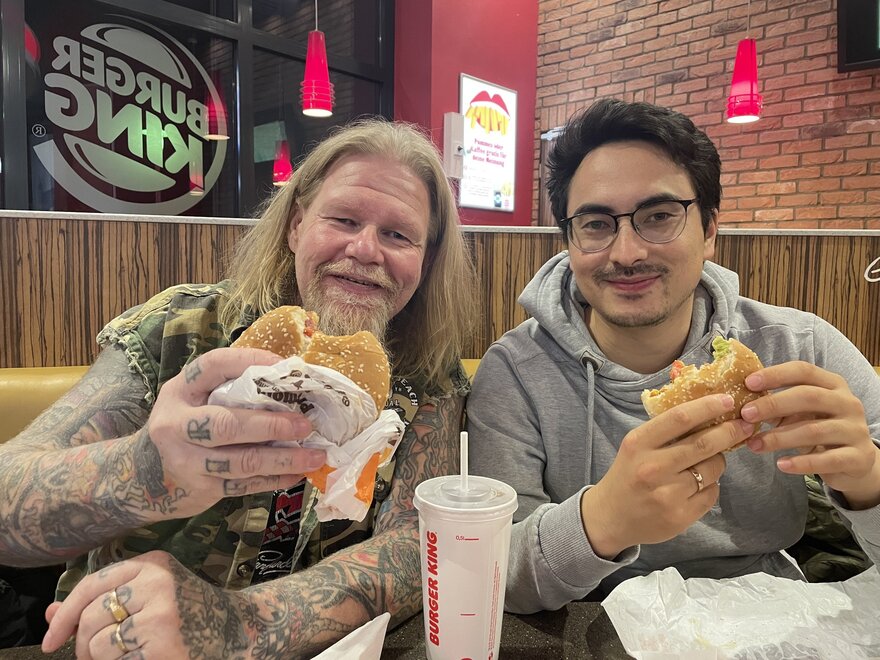 Friday, November 10th we had our first serve at Freie Christgemeinde in Langwasser. It was their youth night and it felt good to talk to the youth about the dangers of alcohol and drugs. Most important to tell them the good news about eternal life, salvation in Jesus Christ.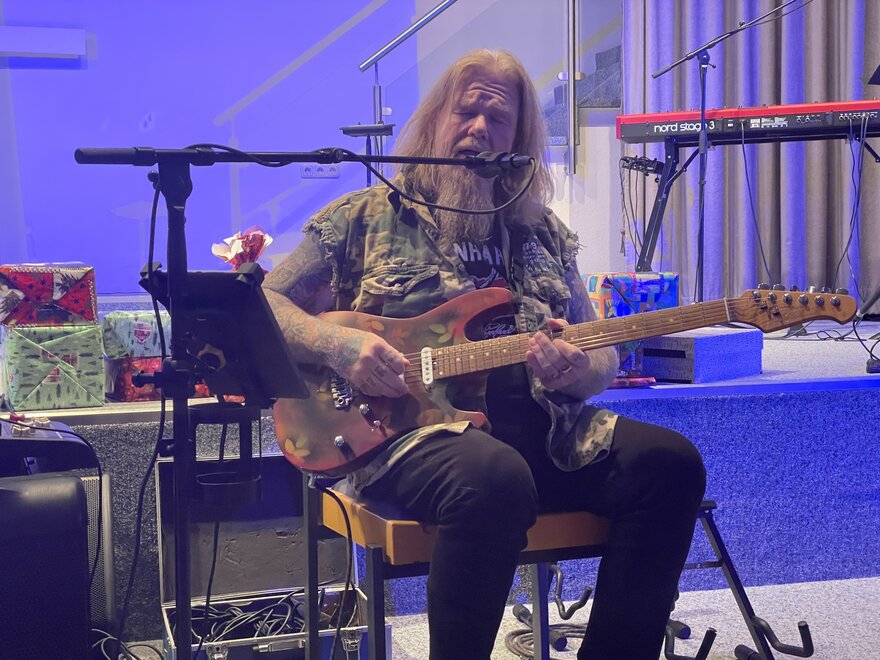 The following day we drove to Kulmbach where we had another good evening at the EFG Church. It was brother Marko's church and brother Marko is the one who have worked very hard for getting us the meetings we have this tour. It has not been easy and it is never easy but he managed to do things that many people would never have accomplished. Thank you brother Marko for your hard work!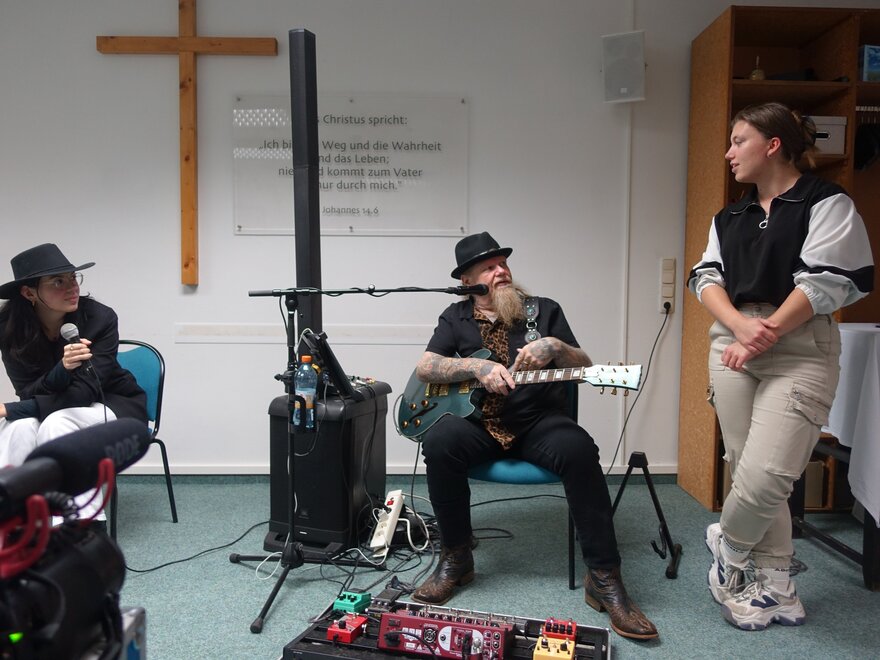 From Kulmbach we drove to Oelsnitz where we parked one kilometer from the church, Vogtlandperle. There were no way to get to the location by the bus but we were taken very good care where we parked and the church was something else. Sometimes you visit a church for the first time and you just feel, this is something else. It was a small church but it was packed. We had such a wonderful evening together with our new friends, brothers and sisters. If you ever visit Oelsnitz you need to stop by this church. God is doing something here. I am looking forward to return.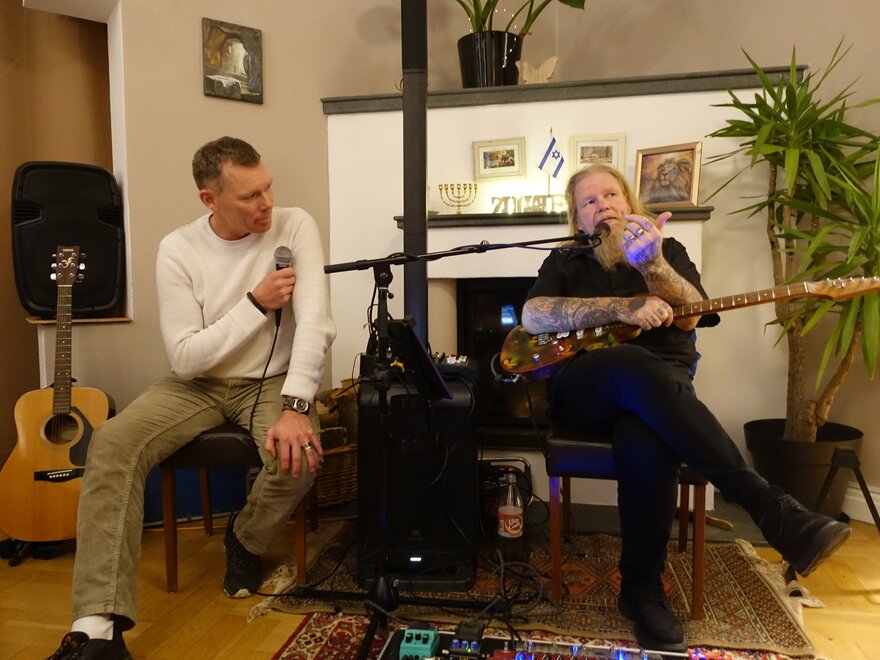 Now we have two days off in a small village outside the small town Greitz in former DDR. We have been well taken care of and last night we had dinner with brother Torsten and his family. It was a blessed time. Of course our three parrots are with us and it is really a blessing to be able to travel with our birds. They make us feel more at home, even when we are on the road.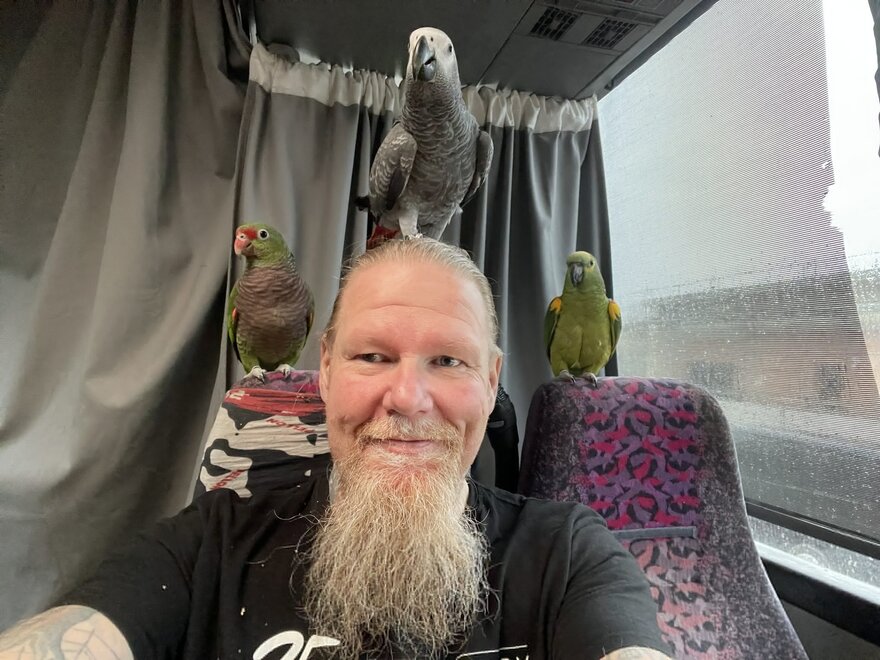 Wednesday 15th we have a service in Greitz, Thursday 16th a rock club in Selb and our last service is in Naila on the 18th and 19th. Then we return to Nurnberg to finish the dental part of this tour. Looking at all that is taking place is just mind blowing. God has opened doors and new doors are opening all the time. This is what we want to do and we want to continue to take the good news to people where they are. Thank you all for your prayers and support. Together we are a good team!


Some clips from the first leg of the tour: